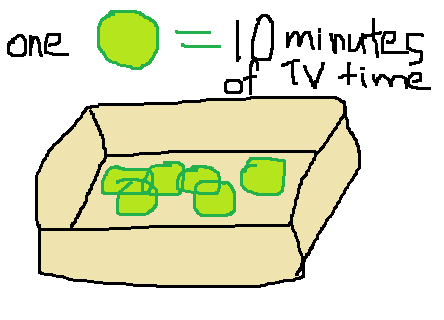 I'm a firm believer in consequences. Children should know that certain undesirable behaviors will result in consequences, and well, you can read my detailed thoughts on that topic here.
Have you read that post? Because if you have, then you'll probably agree with me that it's pretty long, and not the easiest thing to implement. I really do believe it can be extremely effective, but it takes a thoughtful plan and a lot of consistency, and I'll be the first to admit that consistency can be hard!
Maybe you've been with me for a while and you read that post back in May, and now it's July, and you're thinking, "Oh man. I totally meant to try it, but… well, the end of the school year came… and graduations… and summer camps… and Grandma's… and vacation and… ah what summer is half over?! It takes too much planning and now it's too late…"
No, no, my friend. It is not too late.
Maybe that was too big of a project and you weren't ready to commit to something so involved. Okay, no problem. I am still all for the cause of parents training their children up, so I have an easier alternative for you. It is still very effective (I wouldn't share it otherwise!), and I'm honestly not sure why I didn't share it with you sooner. Maybe because that post was already 23 pages (…size 12. Times New Roman font. Without the pictures. Yeahforreal.). Continue reading →