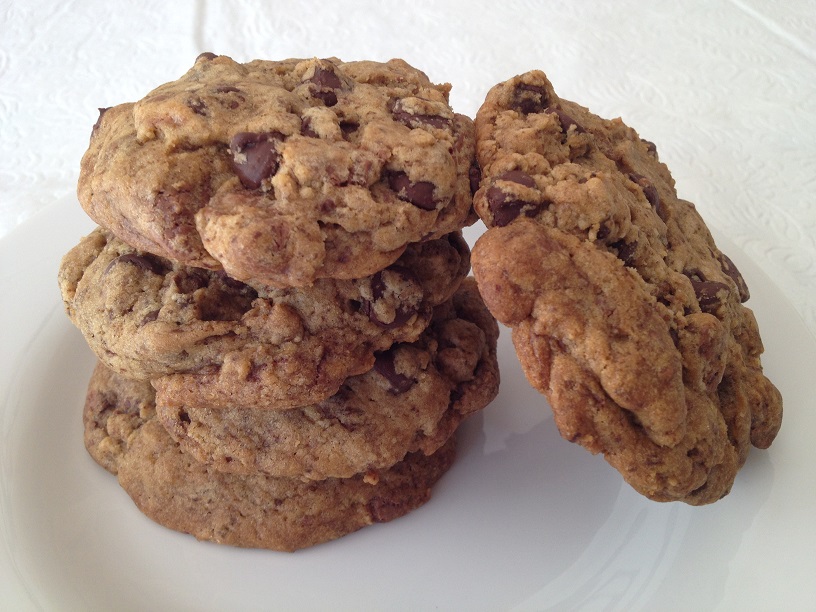 We haven't set up too many traditions in our family yet, but here's one that has been going eight years strong: COOKIES ON RAINY DAYS. I am strong believer in fresh-baked cookies on rainy days, and have had plenty of opportunities to continue the tradition here in rainy California the last couple of weeks. Speaking of rain, I just want to say: California teachers, I felt for you on those wet days. I really did. I do not miss those rainy weeks of cabin-fevered children and indoor recesses. I wish you many cookies and hot baths when you get home!
Back to cookies. So a few months ago, one of my favorite people in the world sent me this request: "Would you be willing to post your recipe for your coffee toffee chocolate chip cookies? [Someone] made your lemon bars last week so I remembered my absolute favorite of your desserts…" How could I say no to that? So I emailed her the recipe, and have been waiting for rainy days to come so it would be juuust the right time to share it with you all, too!
These are also my absolute favorite chocolate chip cookies of all time. If I were a recipe hoarder, this is one I would hoard. I've tried maybe 15-20 different chocolate chip cookie recipes in my lifetime (including these and these and these and these), but the one I am about to share continues to be my all-time favorite. Hands-down. As a matter of fact, it's probably one of my all-time favorite recipes of all time, chocolate or not. Yeah. Really.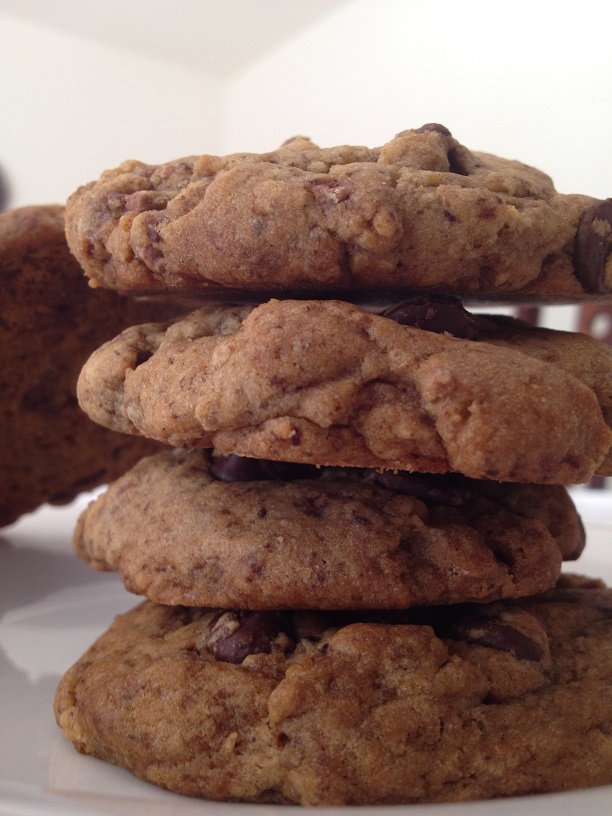 Continue reading →