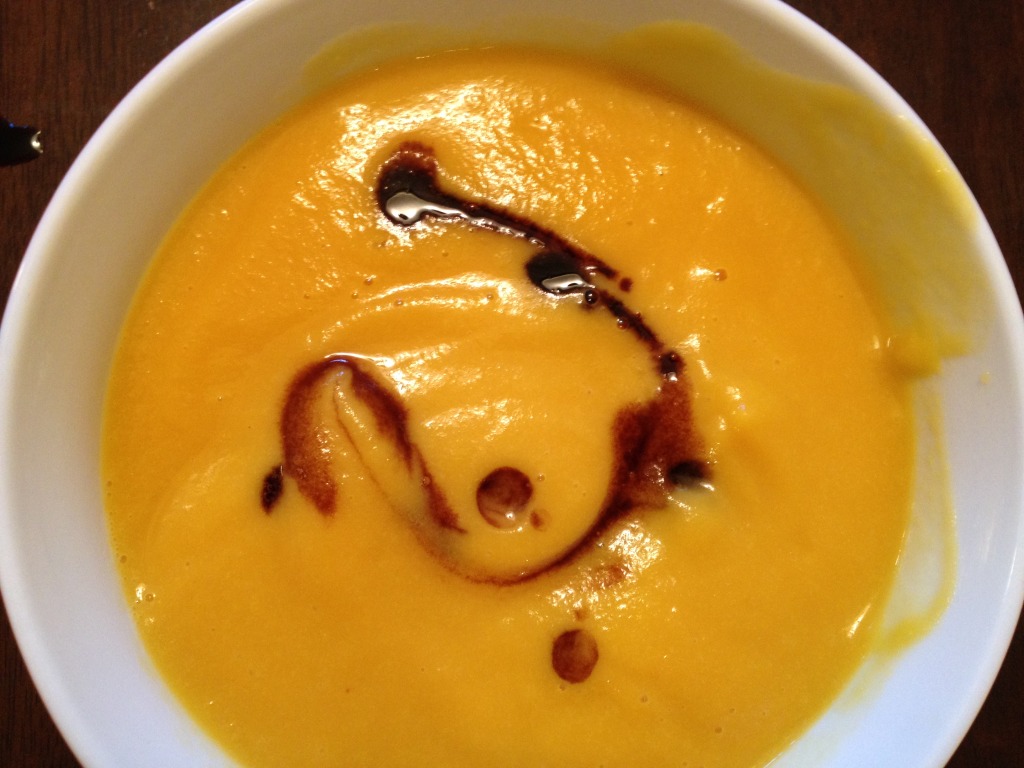 A few years ago, a friend hosted a soup swap, where a bunch of us met and swapped quarts of soup. It was an impressive affair, with soups ranging from oxtail soup to clam chowder to Tom Ka Gai.
I was relatively new to cooking and had never really made soup before, so it took me a while to figure out what I could manage. I decided to go with butternut squash soup. I actually thought I was going fancy, because for me, peeling and cutting up all that squash seemed so labor-intensive! I packaged my soup with some "homemade Acme baguette croutons" on the side, hoping that it would convince people to PICK MINE!!

The event was pretty fun, and I came home with a nice variety of soups to sample. I did, however, decide that butternut squash soup was too much work to make, so I didn't really consider making it again… untilllll…
I DISCOVERED PRE-PEELED AND CUBED BUTTERNUT SQUASH AT COSTCO!