August 15, 2017
We threw a bridal shower for my friend this past weekend, and one of the activities I was excited to set up was this tower of blocks: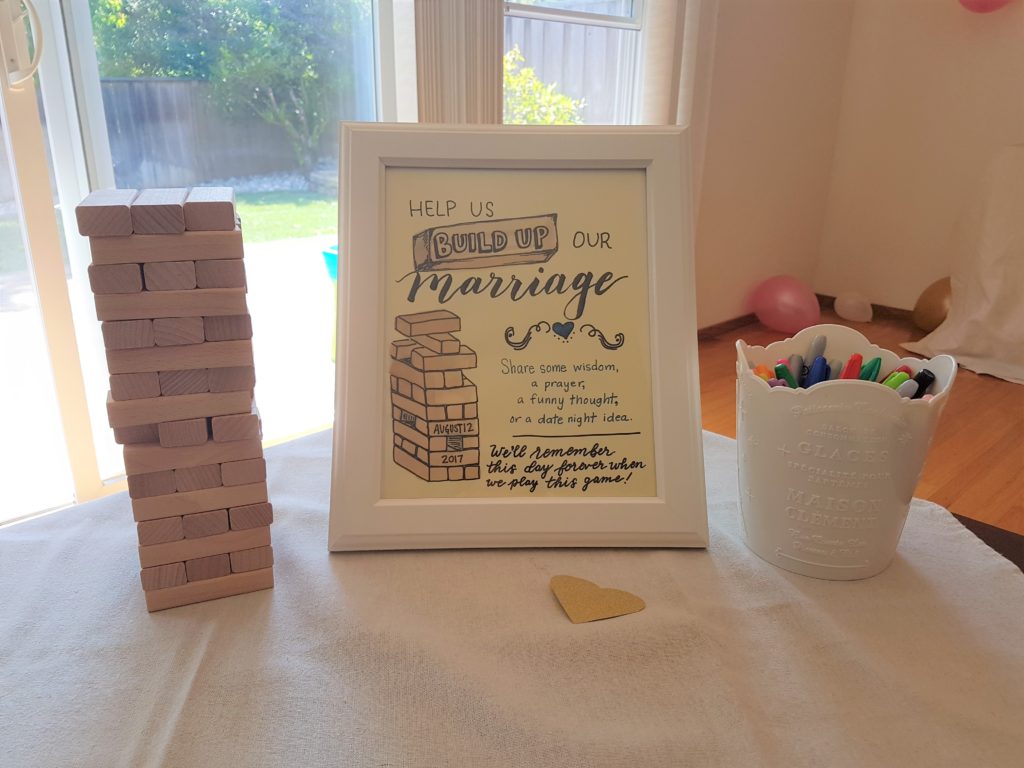 It was pretty easy to put together, and offered a nice twist from the usual pen and paper version of this station I usually see at bridal showers. I searched for some blocks (that didn't have "Jenga" written all over them), lettered some instructions, and that was all it took to put this station together. It was a fun opportunity to practice my lettering, bust out some watercolors, and put my collection of Sharpies to use.
I especially liked this idea because it would not only serve as an activity for guests to participate in during the shower, but would make a nice, personalized keepsake for the bride afterward, too! I can just imagine her playing this game with her kids someday, smiling at the ideas and words written on the blocks and remembering this special day when we showered her with love! If you've got a bridal shower to plan in the future, keep this idea bookmarked!
read more
July 28, 2017
I have a confession to make. Despite teaching for over eight years, I had actually never taught a kid to read from the very beginning. I would always get a handful of kids, even in fourth grade (and in sixth grade…) who were still hovering around the first grade reading level, but they already knew their ABC's and the general idea of piecing sounds together. I usually focused more on building fluency and developing comprehension. So when my daughter started asking me to teach her to read, I would smile and assure her that someday, yes, someday, I'd teach her.
Let me be clear, I was NOT planning to tiger-mom this, and I was never planning to teach her to read at age three. But I do try to be supportive of her interests, and I do love teaching. So when she kept on asking me to teach her and she seemed ready to learn, it wasn't in me to say no.
But I definitely tried to put it off. As her love for books grew, her persistence in asking grew, and soon I started wondering when was too soon, and I began the rabbit hole of research that is when and how to teach your child to read. I was hesitant to introduce the alphabet to her, because I had read somewhere that the names of the letters will just confuse a learning child who should first learn the sounds they make. I read up on different philosophies, which left me feeling paralyzed and even less confident about starting anywhere. I asked my teacher friends who taught younger grades, and got a lot of great ideas, but still felt like I needed a program to guide me. I thought about buying a home-school kit or something, which is how I stumbled upon How to Teach Your Child to Read in 100 Easy Lessons.
Honestly, it sounded like an unrealistic stretch, and I got the same feeling I have when I watch TV infomercials: If it sounds too good to be true…
If it weren't for Amazon and the 2,000+ glowing reviews of this, I wouldn't have given it a second thought. But it piqued my interest enough for me to read several reviews and I even took a "Look inside!" the book. I saw strangely scripted words and antiquated cartoons. I wasn't sure about this.
A few weeks later, my friend put up a video of his young daughter writing and he mentioned this very book. HMMM. I asked him what he thought, and he also had glowing reviews! Still, there was a lot I was skeptical of. The "100 days" part. The "easy lessons" part. The "just 20 minutes a day" part. The "love, care, and joy only a parent and child can share" part, because if this were so effective, wouldn't teachers have adopted this into their programs long ago? Well, I thought, I guess for $13, I can just buy it and see what it's all about. 
When it arrived, I did the nerdy thing I do and I read the entire Introduction and Parents' Guide from start to finish. It was no small feat, with its 20 small-fonted textbook sized pages. It didn't take long for me to get totally absorbed in it, nodding my head and learning new things the way I did in teaching school. I appreciated the introduction. Their methodology was clearly laid out, thorough, and thoughtful. I appreciated the strategies they offered for teaching, including how to keep kids on track, pacing, and the hurdles they predicted would happen (and what to do about it). These guys knew what they were talking about, and it was clear they had a lot of successful experiences with this program. I was sold.
read more
July 13, 2017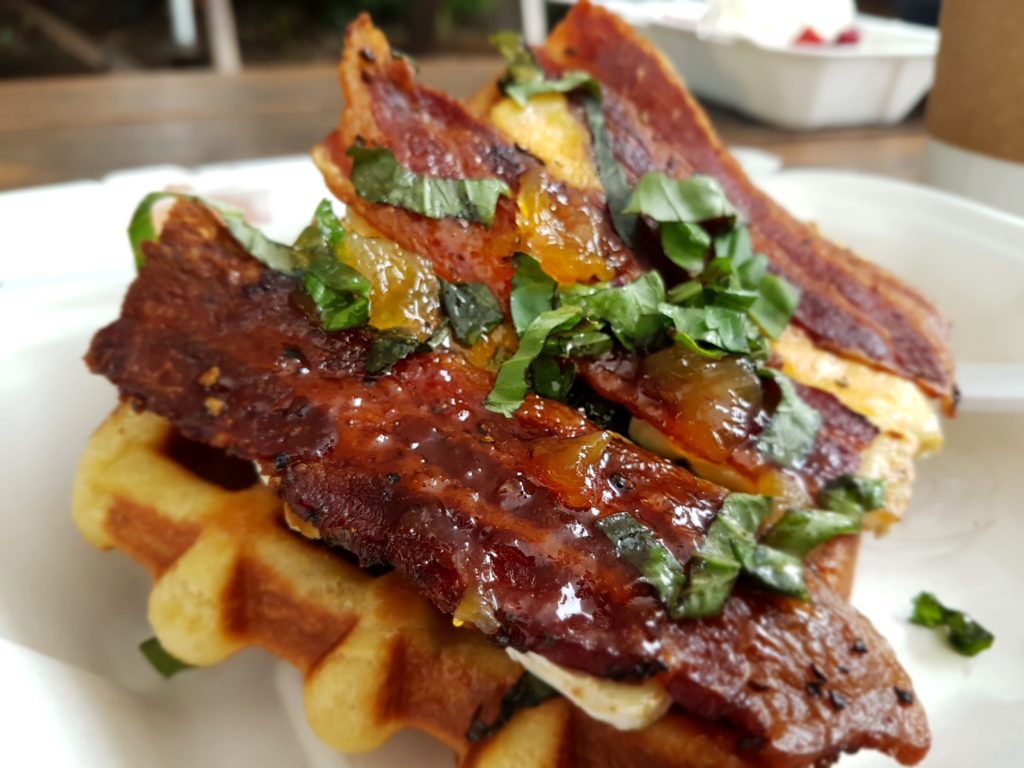 Bacon, brie, and basil waffle at The Waffle Window
After years of watching my friends eat their way through Portland, I got the chance to go up this past weekend with a good friend to enjoy a sunny and delicious weekend there!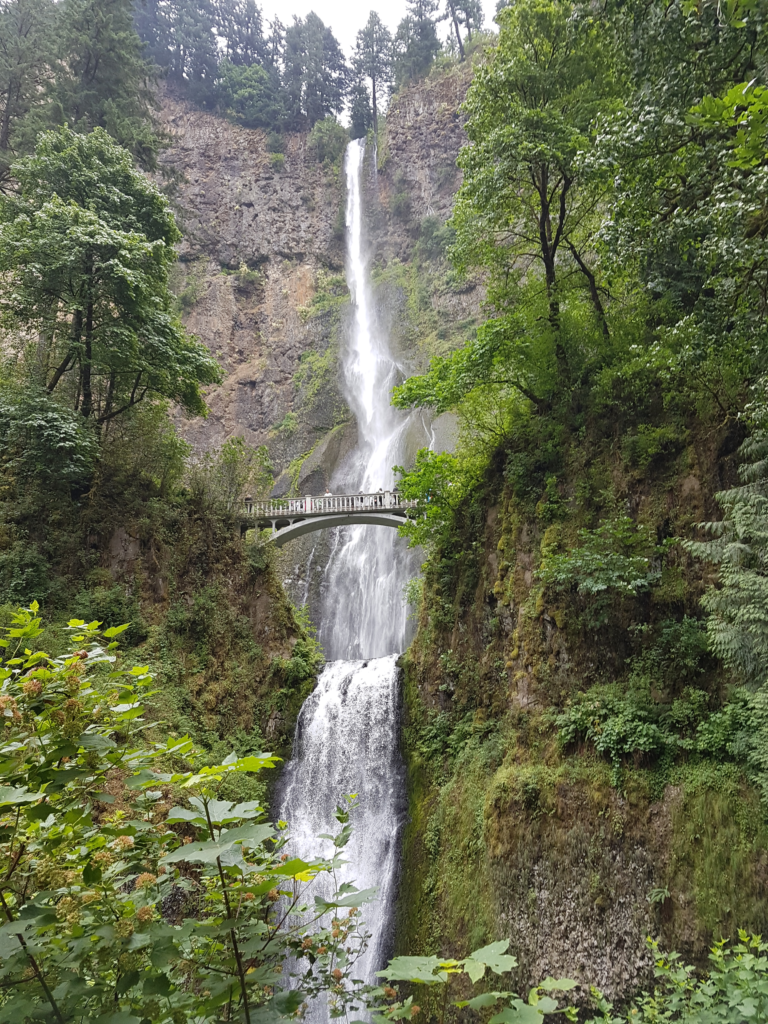 Multnomah Falls. Pro tip: Get there early (by 9am) for parking, and go for the hike to the top! It's a little over a mile and mostly uphill, but there's a fun creek with climbable rocks to reward you at the top.
We hiked and shopped and even stopped to smell the roses (literally), but one of my favorite activities was definitely the food. Yes, eating is one of my favorite activities :]. Here are some of the tastiest places I'd love to recommend to anyone else who is thinking of planning their Portland trip around their tummy, too!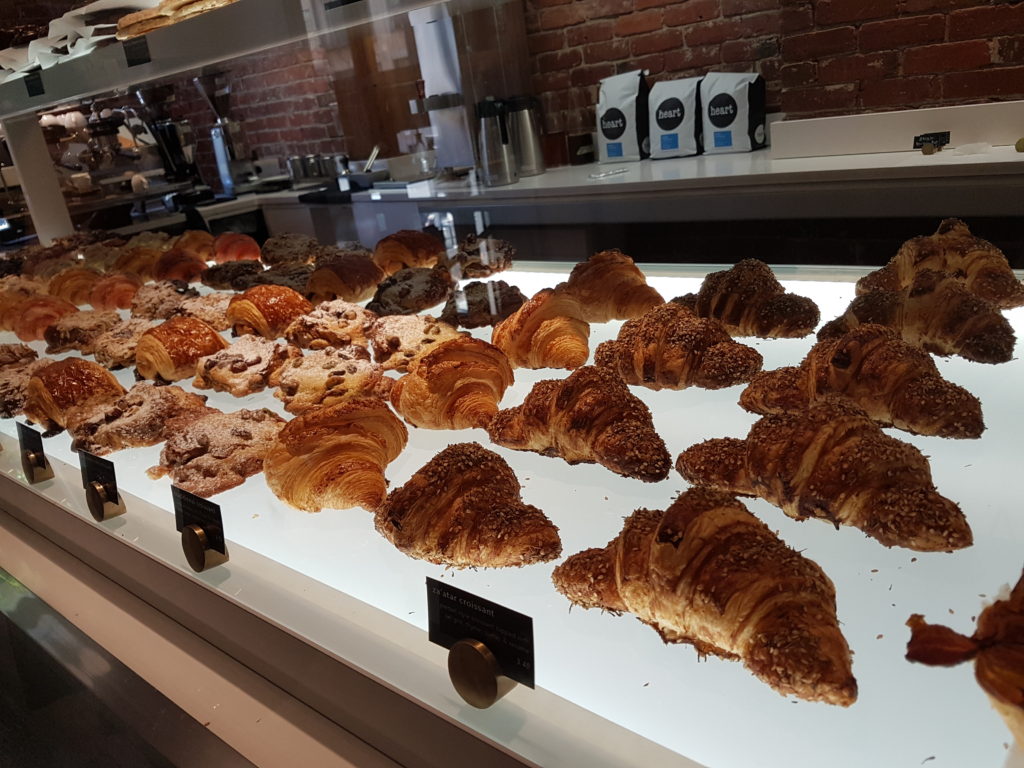 Gorgeous croissants with fun flavors at Nuvrei.
While I was gone, my parents and Ben watched the kids back at home. That's when he discovered, through trial and error, that I made a crucial error on my recent recipe for delicious pan-fried chicken. I accidentally wrote 1/3 tablespoons cornstarch instead of 1/3 cups, which matters since there are only four ingredients! If you tried making it, PLEASE TRY IT AGAIN with the correct amount of cornstarch! It will totally change the texture, and you will love it!
Okay, back to Portland eats :D. Warning: This is going to make you hungry!
read more
July 5, 2017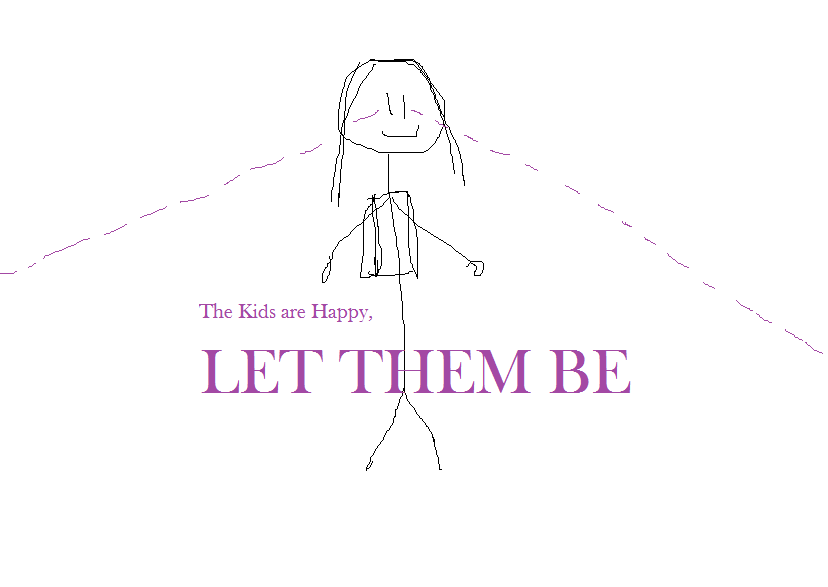 I was standing near the shipwreck, angling myself so I could keep one eye on my daughter digging in the gravel pit and one eye on my son as he climbed up and down the mini bridge. Minutes passed, and for the most part, I stayed where I was, willing myself not to interrupt my children's play and holding back even as I watched a boy treat my daughter unkindly. To a stranger, it might have appeared that I was disengaged and not really watching any kids, but really, I had my eye on both while I tried to give them space to be immersed in their play and explore and learn independently.
As I stood there, I listened as a dad excitedly showed his child something neat about the water area. They remained for a few moments, and then just as quickly, the dad said, "Okay, let's go, let's see what else there is."
"Wait I just want to try-"
"No, c'mon, we have to see the other exhibits!" the dad insisted.
After a moment, his child reluctantly left the water area and trekked after his father. As I stood there, unhurried as my daughter continued to scoop gravel and my son continued to climb up and down, it occurred to me that just a year ago, I had been just like this father.
read more
June 21, 2017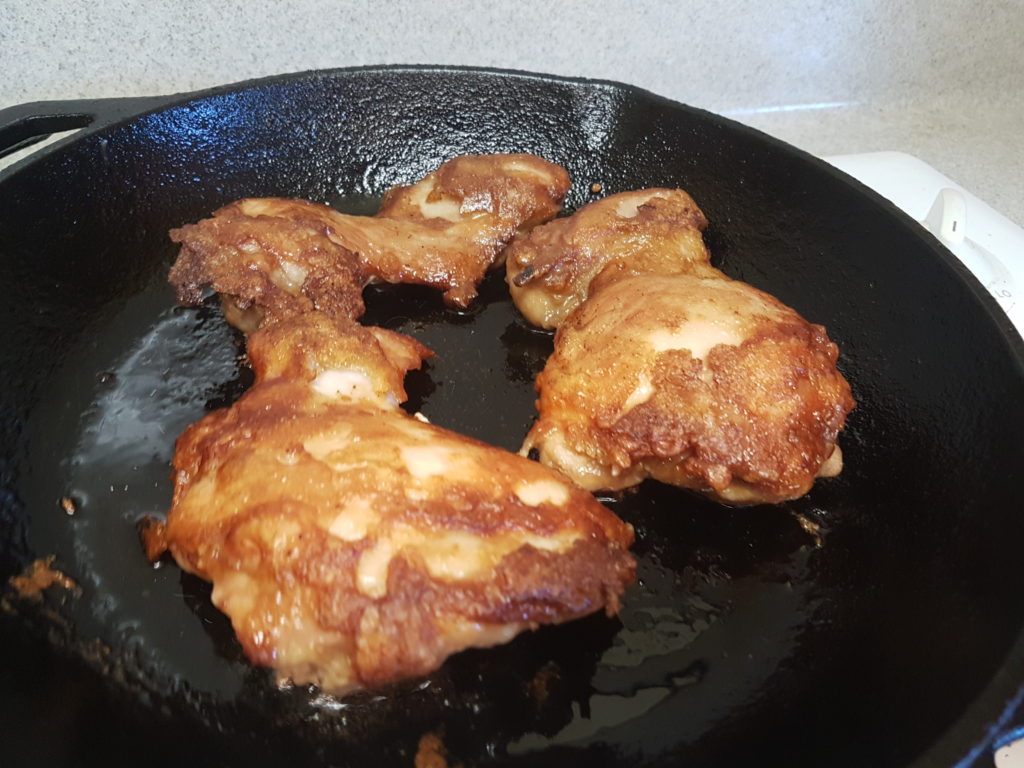 This dish is a winner, and has been in the rotation on a near-weekly basis for the last few months. It's tasty enough to earn such frequency, but simple enough that you don't get tired of it. (I know, that doesn't really make sense, but somehow it's true). The ingredients are few and super basic, but the flavor and texture will keep you coming back to it again and again.
I was always excited for dinner when my Dad had this sizzling on the pan, and decades later, I finally gained some cooking confidence and decided to follow his very simple instructions to make it: "Mix chicken with cornstarch, salt, and soy sauce. And fry." Wish I hadn't waited so long. This stuff is so good.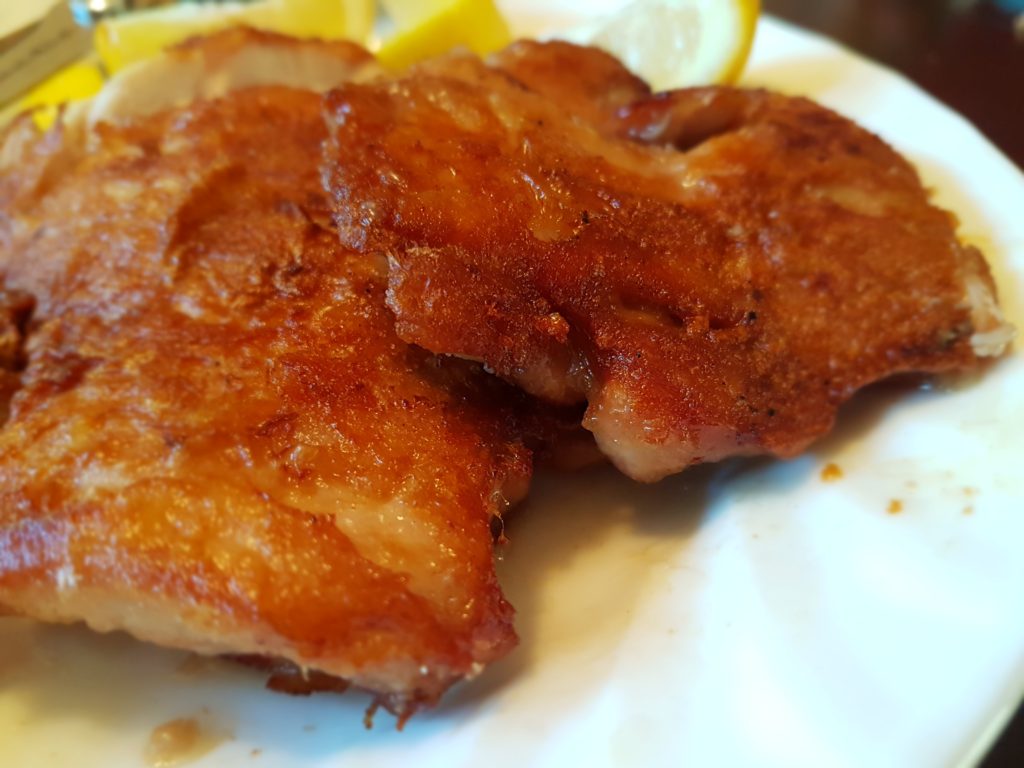 Now, I get to see that same mouthwatering excitement on Ben's face when he sees what I'm cooking up, "YUM. YOUR DAD'S CHICKEN." My daughter never fails to savor it, "Mmm, Mama, I LIKE this dinner!" And the cherry on top? IT'S SUPER DUPER EASY TO MAKE. And last-minute friendly, which is part of the reason why I make it so often.
You simply marinate chicken thighs in a mixture of salt, cornstarch, and soy sauce.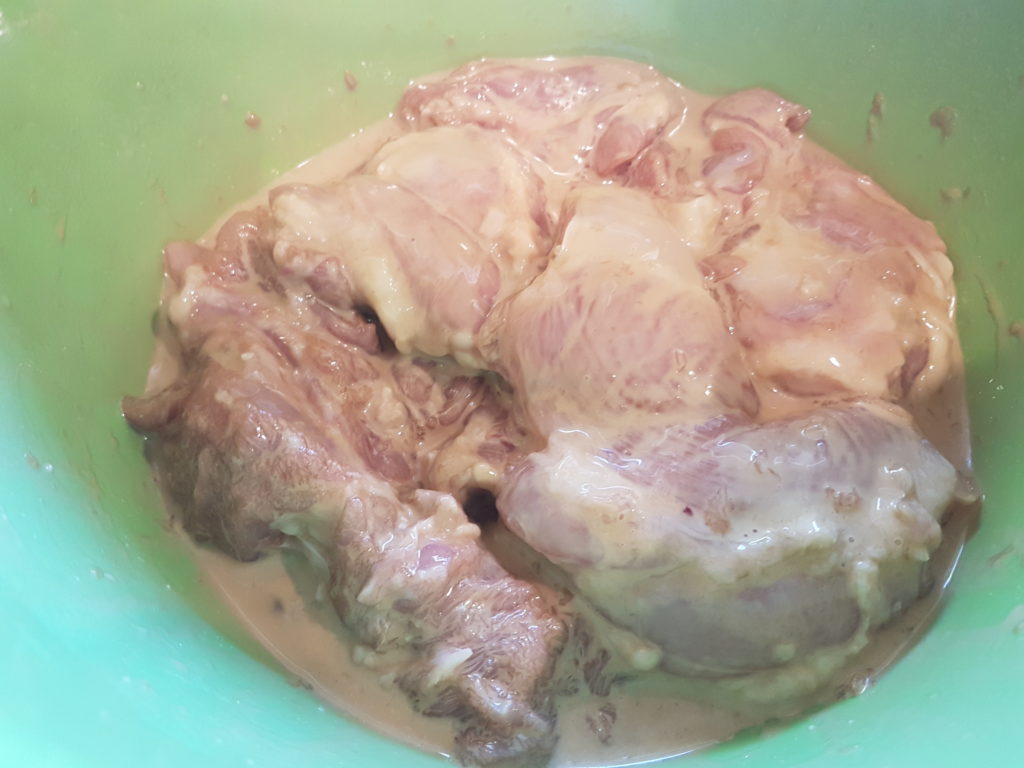 Heat up and oil your pan, fry it for a few minutes on both sides, and serve with a couple lemon wedges. We use kitchen shears to cut it into strips and eat it with rice and a side of veggies. Yum yum, it's easy peasy and scrumptious comfort food everyone will love!
read more
June 16, 2017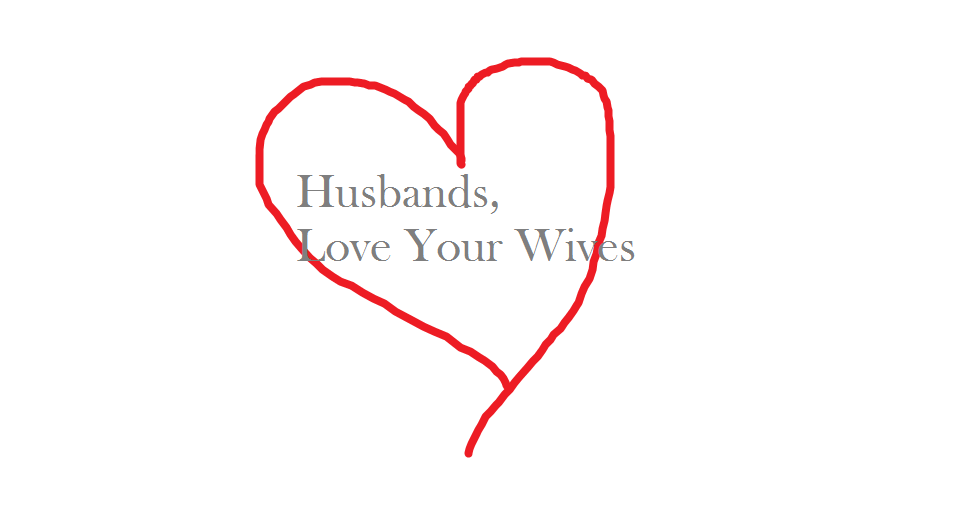 I've shared some thoughts on submitting to husbands before, but today, I want to share an image of what it can look like for husbands to love their wives in a Christlike way:
Husbands, love your wives, just as Christ loved the church and gave himself up for her to make her holy, cleansing her by the washing with water through the word, and to present her to himself as a radiant church, without stain or wrinkle or any other blemish, but holy and blameless.
Ephesians 5:25-27
This passage is talking about how Jesus Christ loved the church (all the believers of the world) and gave himself up for her (to the point of dying on the cross) to make her holy and blameless so we could have a relationship with God.
On first glance, there is one key idea that stands out to me: husbands love wives the way Jesus loves the church. And what did Jesus do for the church? He did everything he could to make it possible for the church to be one with God, even to the point of dying. So, husbands, you're supposed to do everything you possibly can to bring your wife closer to God, even to the point of dying. It's a big job.
But what does it really look like today? There are very few instances where men have to sacrifice their lives to save their wives, and even if they did, that doesn't necessarily make her holy and blameless. So what does it mean for a husband to give himself up for his wife, for the sake of allowing her to be more holy and blameless before God? What does that kind of love even look like in today's world?
In an everyday sense, I think there are a lot of small things. Making time for your wife to have some rest and relaxation. Giving her space to catch up on Bible reading and prayer. Encouraging her to go spend some time in nature, or to meet up with a sister in Christ over coffee for accountability and prayer. As a father, of course all of this means taking the initiative and energy to watch the kids and give her that space to do those things. It's not easy or intuitive to initiate such a task for yourself- "Hey hon, why don't you go get some quiet time in this morning? Get some coffee, have some Bible or journalling or prayer time? Wouldn't that be nice? I'll take the kids to the park, it'll be great, and I think it'd be great for you. Stay out til nap time!"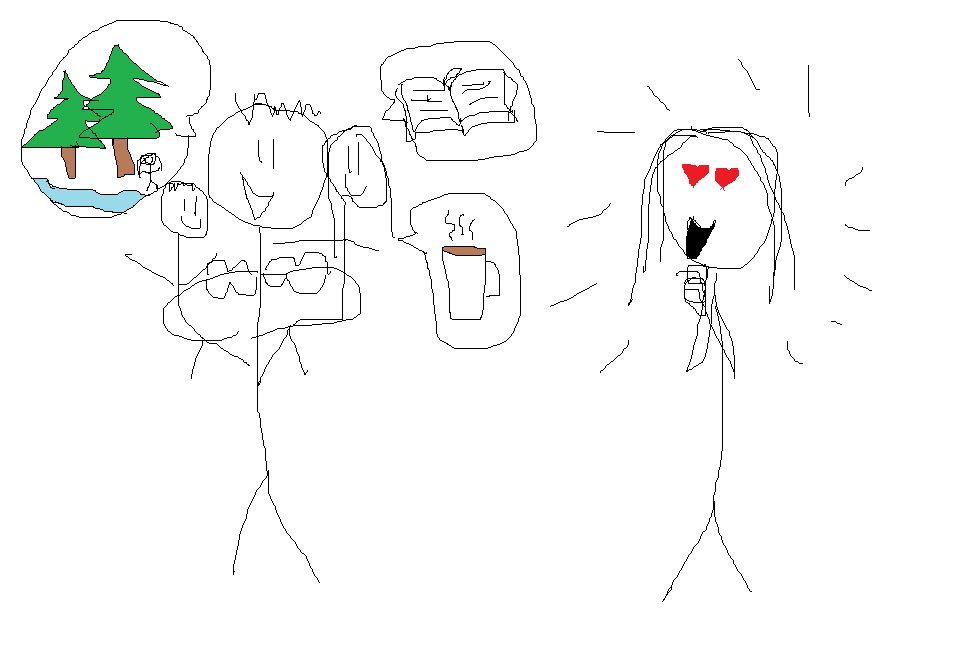 Wives, honestly, how OVERJOYED would you be to hear that on a Saturday morning?! Not just the idea, but the supportive attitude behind it?? I'm guessing you're thinking: THAT SOUNDS AMAZING.
It would be.
Husbands, maybe this isn't exactly how you want to spend your weekend, but maybe that's what it looks like to sacrifice in such a way that allows your wife to be washed in the Word (spending time reading the Bible) and to grow in holiness and blamelessness. It's a way of dying to your own desires and convenience in order to help her become more sanctified.
My appreciation for this concept intensified a couple months ago, when I was trying to decide whether or not to join a team at my church on a missions trip this summer. At first, I didn't actually consider going. I just knew I really really wished I could go, because it was exactly the kind of trip I would love to join in on: the location, the work, and even the team were things I could get excited about. But 10+ days out of town? Yeah, right.
I mentioned this to Ben, and without hesitation, he simply said, "If you want to go, I can watch the kids."
…What?!
"I'd be out of town for at LEAST ten days. You'd have to take time off work," I countered.
"Yeah, I could do that," he replied. Straight face.
"But you hardly even have any days off, you'd want to spend it on that?"
"No, I wouldn't want to, but I would do it if you really want to go," he answered.
"We wouldn't be able to go on our anniversary trip," I reminded him.
"That's okay. If this is something you want to do, we can skip it."
That's how the first conversation went. And my mind was spinning with the possibilities. I started looking into the kids' schedules, my schedule, school schedules… the mission trip itinerary, and I began daydreaming of 16 hour long flights (woohoo! 16 hours to MYSELF!!), eating several meals in a row with just adults, and doing God's work in another country. It was the kind of daydream that had happy music in the background and heart-shaped clouds floating in the sky.
And then I remembered my real life family, and the music came to an abrupt stop and visions of crying and cranky children appeared. An exhausted image of Ben appeared, and I dialed back on my excitement. I could hardly leave for one day without having to go through a few days of adjustment from the kids- what would ten days do?!
Anyway, to make a long story short, I went back and forth a lot. I was excited, then hesitant, then determined, then resigned to staying home. I talked about it with family, friends, and of course, Ben. Every time I brought it up with him, he affirmed that he could do it and would do it and that I shouldn't factor him in.
I still didn't feel great about putting him in that situation, though, and it wasn't until he looked me in the eye and assured me, "Jo, it sounds like this trip would be really good for you. You said you would feel so refreshed and it seems like you're a really good fit to do the work there. I think it would be a great trip for you to take a break from watching the kids, and a great way for you to serve with others. If going on this trip means you'll be rejuvenated and refreshed with God, then I think you'll come back a better mother and I think that's great."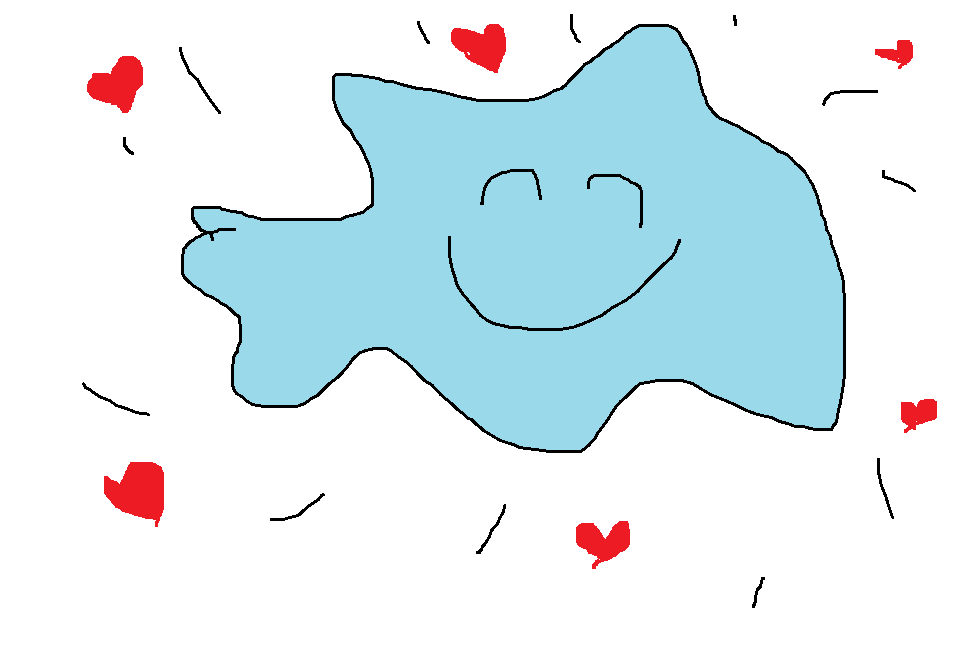 MELT.
He really said that. And the first thing that came to my mind was this: Husbands, love your wives just as Christ loved the church and gave himself up for her. Wow, so THIS was what it looked like today, to give yourself up for your wife. He was going from spending a few luxurious days at a resort with me to losing that vacation completely. Not only that, but he would exchange that vacation time for staying home to do the thankless work of taking care of two young kids. On his own. For ten days. Straight. Um, 240 hours in a row watching the kids all by yourself?! Even I haven't done that! And yet he was so quick to assure me that this was all something he wanted to do if it would be good for my spiritual life. 
Guys, that's love.
In the end, I decided not to go. I had a few reasons, but a lack of support from Ben was not one of them.
If you don't have kids, I think there are still so many ways for you to try to support your wife in her pursuit of holiness and godliness. Marriage can be so sanctifying and there are numerous occasions every day for us to point one another back to Christ. There are many ways to give up your own conveniences and comforts for the sake of encouraging your wife toward Jesus. But if you do have kids, I think the sacrifice required to give her the gift of space and time with the Lord is an incredible way to love her and sanctify her at the same time.
June 9, 2017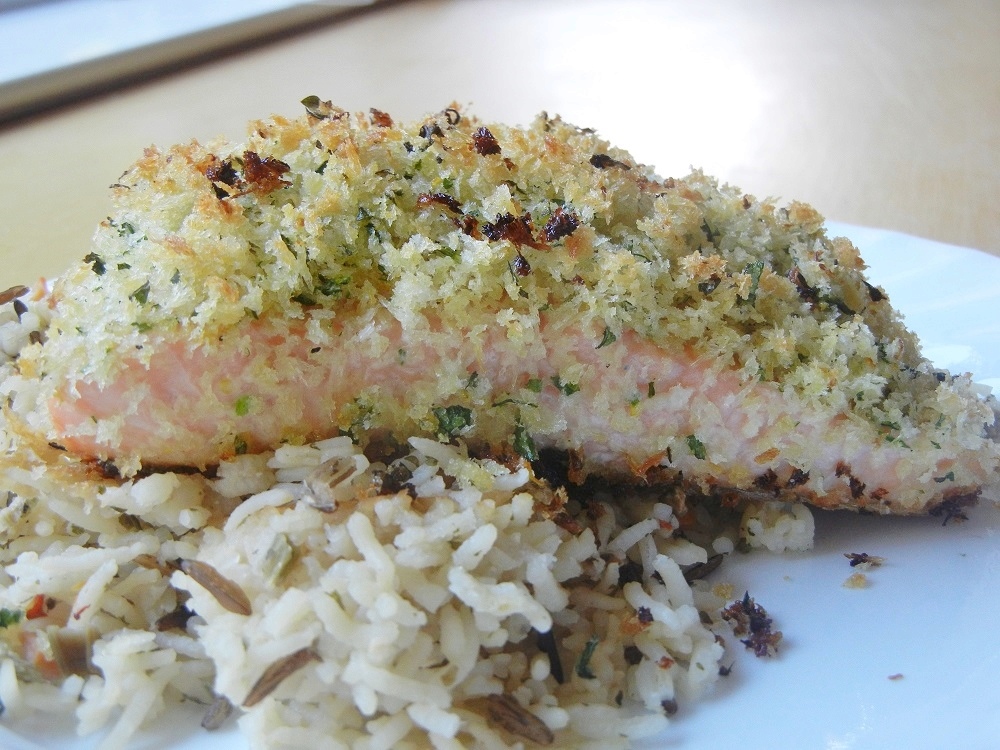 We love salmon. A lot.
We like it raw. Baked. Pan-fried. Poached. Pretty much any way you can imagine! The other night, as we dinnered over mirin glazed salmon and napa cabbage, I remarked to Ben, "You know, I think I'm always going to cook skinless salmon fillets this way."
"Really? I really like your panko-crusted salmon, though!" he said, afraid I was nixing one of his favorite dishes.
"Me too! But it's a totally different flavor and feel- and you have to have salmon skin on for that one to really shine. So if I have skin-on salmon fillets, I think I'll keep making it that way. But if it's skinless, like these, then I think something delicate like this Mirin glaze is the way to go. And if it's salmon steaks, then I like it best cooked with lemon and garlic the way you do it."
Ben makes the best lemon and garlic salmon steaks. (Recipe below.)
Ben: "That's an interesting point. Different ways to cook salmon depending on the cut. You should blog about that."
Me: "Okay."
So here ya go! Three of our favorite ways to enjoy salmon, depending on what cut you get: fillets with skin, fillets without skin, and salmon steaks! Yum! Feast on, friends.
read more
May 31, 2017
6/4/2017 UPDATE: Congrats to Natalie, the winner of our giveaway! Thank you all for participating!
I'm a big fan of letting kids have space to be bored, so when EQtainment sent me this article to share, it seemed like a perfect fit! It's a more succinct version of what I would say, and I am happy to share it here with you today!
Scroll to the bottom to see the great giveaway we have for you today, too!
5 Reasons "I'm Bored" Should Be Music to Your Ears
Guest post from EQtainment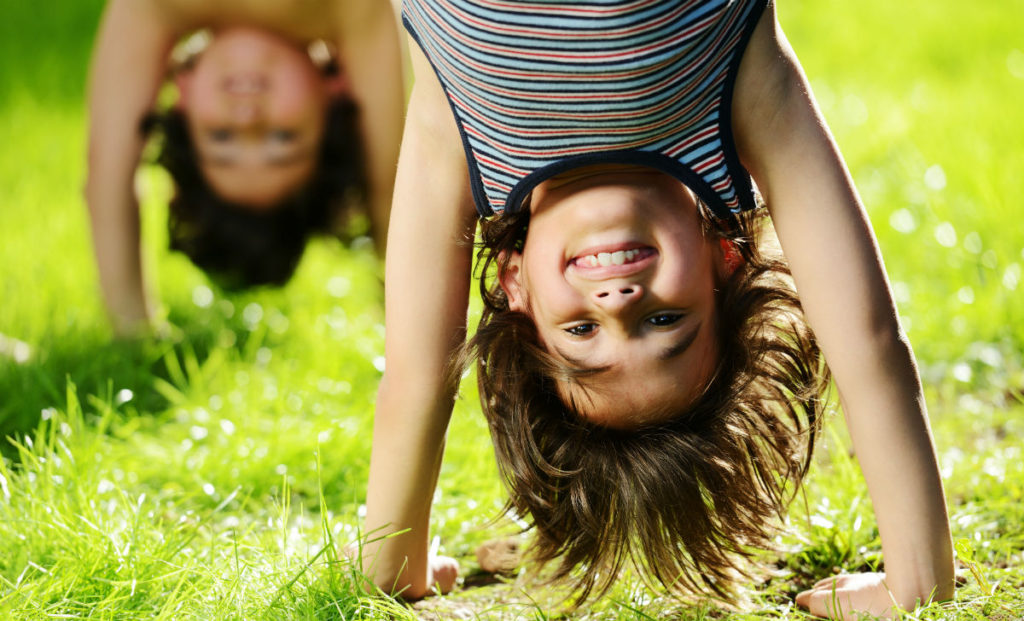 What should you do next time your kid says "I'm bored"? Hint: Nothing! In fact, here are five reasons to do yourself and your kid a favor, and let boredom be.
Boredom is the key to unlocking your child's creativity.
Complaining about being bored gets pretty boring pretty fast. Finding ways to fill unstructured time is how your child finds their muse. Whether they use that time to build a fort out of couch pillows, make a mud pie, or pull pots out of the cabinet and bang on them with a spoon, boredom breeds inspiration.
Being bored encourages kids to learn to amuse themselves without digital distractions.
If you automatically hand your kid your phone every time you sit down at a restaurant or get in the car, you're robbing them of the chance to learn to talk with their own family, or even just look out the window. Enjoying the company of others — and yourself — is fundamental to well-being. Want to take it to the next level? Declare every Saturday or Sunday as Digital Day Off for the whole family.
Boredom gives children a reason to challenge themselves.
When a kid is constantly busy, they may not get the time to perfect a drawing, or finish a puzzle, or practice shooting baskets in the driveway. Boredom is the chance to work at something hard and build a skill — and in turn, self-confidence.
Free time is time to be free.
When a kid has nothing to do, they learn to just be. Slowing down means time to recharge. Even kids get stressed when they don't get that opportunity.
Being bored motivates kids to explore their world — and themselves.
Between soccer and piano lessons (never mind school), kids spend a lot of time learning what we want them to learn. But without free time with nothing to do, they don't get the chance to try things on their own and figure out what they like to spend time doing. That's why it's so important to schedule some unscheduled time into your weekly routine. Maybe they'll catch caterpillars in the backyard, or make up a new recipe, or grab their crayons and Q's Coloring Book. Whatever they decide to do, they'll love the chance to be in control and discover who they are.
---
A note from JoEllen: 
EQtainment also sent me some products including a game called Q's Race to the Top. I wasn't expecting to be wowed, but the reviews don't lie- this game is a winner! It is unlike any other kids game I have played with my children. The first time I played it with my daughter, my husband saw the fun we were having and exclaimed, "This game is awesome! I want to play!" I could tell he genuinely did. 

Before I had played it, I was planning to just do a quick mention of the game, but I can't help myself- it's easily our family's favorite game now, and a must-have if you want to laugh, be silly and active, and have really interesting conversation with your kids. I've learned fascinating things about my daughter, like what she thinks about at night before going to sleep, and which rules at home she thinks are good (and not good haha). It offers opportunity for thinking through various social and behavioral scenarios without feeling like a lesson or chore.
I'm always curious to know what my kids are thinking, but don't always know how to tap into their brains- this game gives a really unique perspective while helping us coach them toward better behavior and emotional health. LOVE. 
GIVEAWAY:
I am so eager for you all to try this game that I asked EQtainment if they'd be up for a giveaway, and they said yes! Enter below for a chance to win a Q's Race to the Top board game and a year's subscription to the Q Wunder app (including access to premium content). You can enter daily through Saturday, 6/03, and I'll announce the winner here on Sunday! Thanks, EQtainment!
May 25, 2017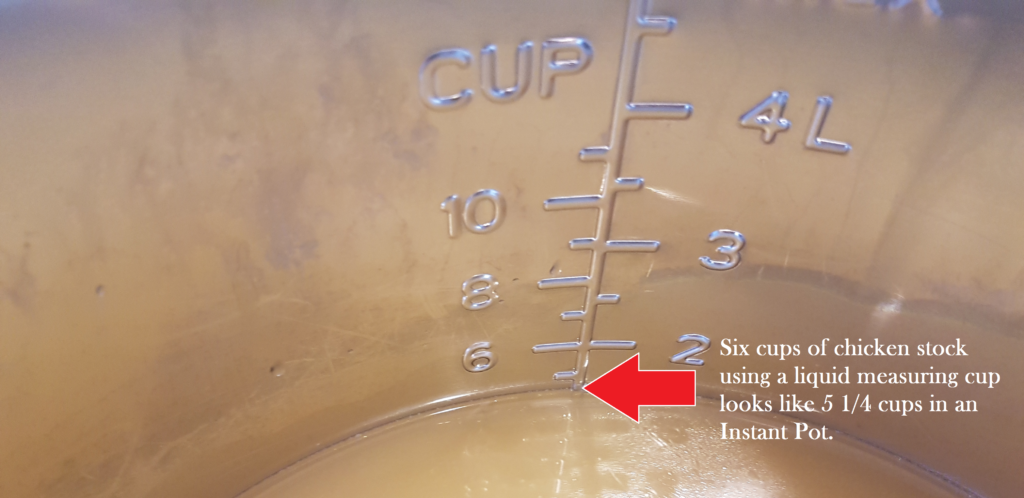 Is it just me, or are the measuring lines in the Instant Pot off for liquid measurements? Here's what happened. A couple months ago, I shared this recipe with an exciting tip for making Chinese rice porridge, known as "jook" or congee, here on my blog. My good friend and faithful recipe tester Wendy tried it right away… and it didn't work. That was very strange, because she is known for her amazing turkey congee, so it was definitely unsettling to learn that not only was it not better, but it was worse.
She said the problem was that her congee was really soupy. The rice and the liquid were just not coming together and it was definitely not the thicker consistency we know and love. She tried cooking it longer. And longer. And longer. I checked if she used a different grain of rice (but should it matter?), or if she had really frozen the wet rice long enough (but again, she made it fine before- why was it WORSE now?!), or maybe she didn't set her Instant Pot correctly?
It was none of those. A while later, I made my jook again, and as I measured out my seven cups of chicken stock, I noticed something odd. The liquid was not measuring correctly on my pot. Wait. Was that just me? Did I just do a sloppy measuring job? I did it again, and sure enough, my seven cups always seemed to fall short of the Instant Pot's measurement of seven cups.
If you're wondering, I usually use the Oxo Good Grips 2-Cup Angled Measuring Cup:
Now, you might be thinking, "Okay okay, I see your point, the Instant Pot is off by a little bit for liquid measuring. But it's not that big of a deal, right?"
Actually it can be, especially if you are pulling your hair out trying to figure out why your congee is so SOUPY and not thick and PORRIDGEY. Congee is supposed to be an easy and comforting food, and spending all evening trying to figure out why you are failing at what is supposedly one of the easiest recipes in Chinese cuisine is far from comforting.
So I just went and filled up my Instant Pot with water up to the "8 cup" line, measuring out two cups at a time. Guess how many liquid measuring cups I actually had to put in to get it to the IP's 8 cup line? 11.5 CUPS!! I was so surprised by this that I poured the water back out, two cups at a time, to make sure that was really the case. It was. That 3.5 cups is significant- almost 150% the amount you're supposed to be adding! No wonder the congee was coming out soupy!
I shared my findings with Wendy, and soon after she tried making congee again- using a liquid measuring cup this time instead of the lines in the Instant Pot, and she said it worked! WOOHOO!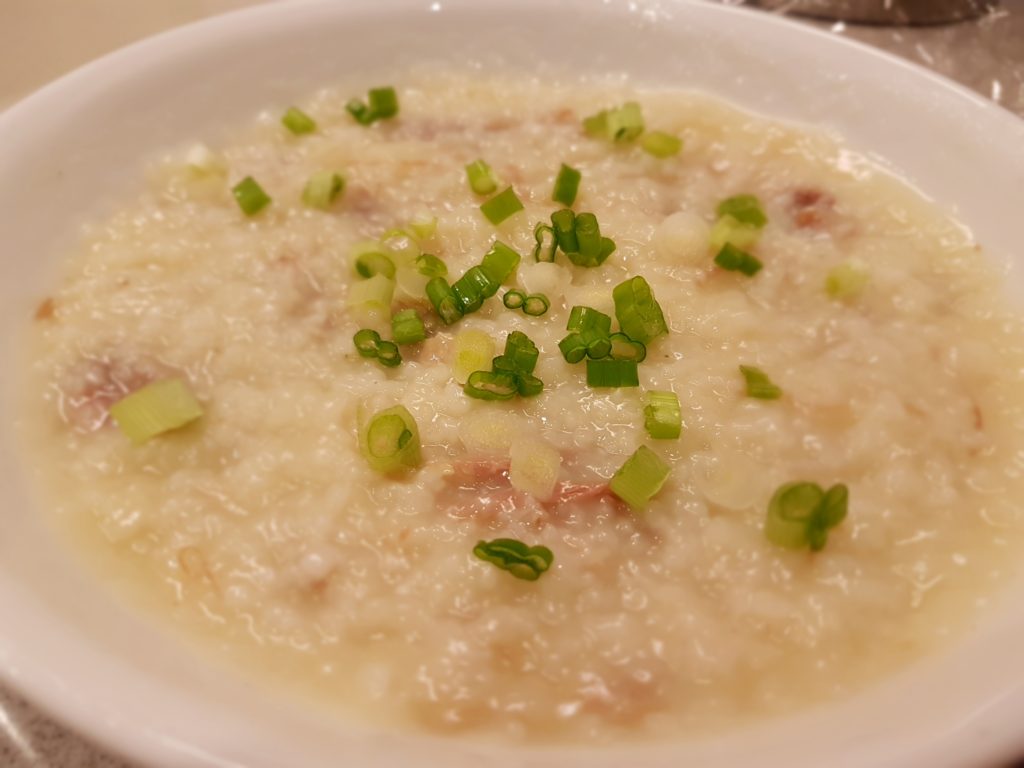 So what do you think? Is it just me, or are the lines off for liquid measurements? Well, if you have also been frustrated with soupy congee in your IP, try measuring your liquids with a measuring cup next time and let me know if you have more success!
May 10, 2017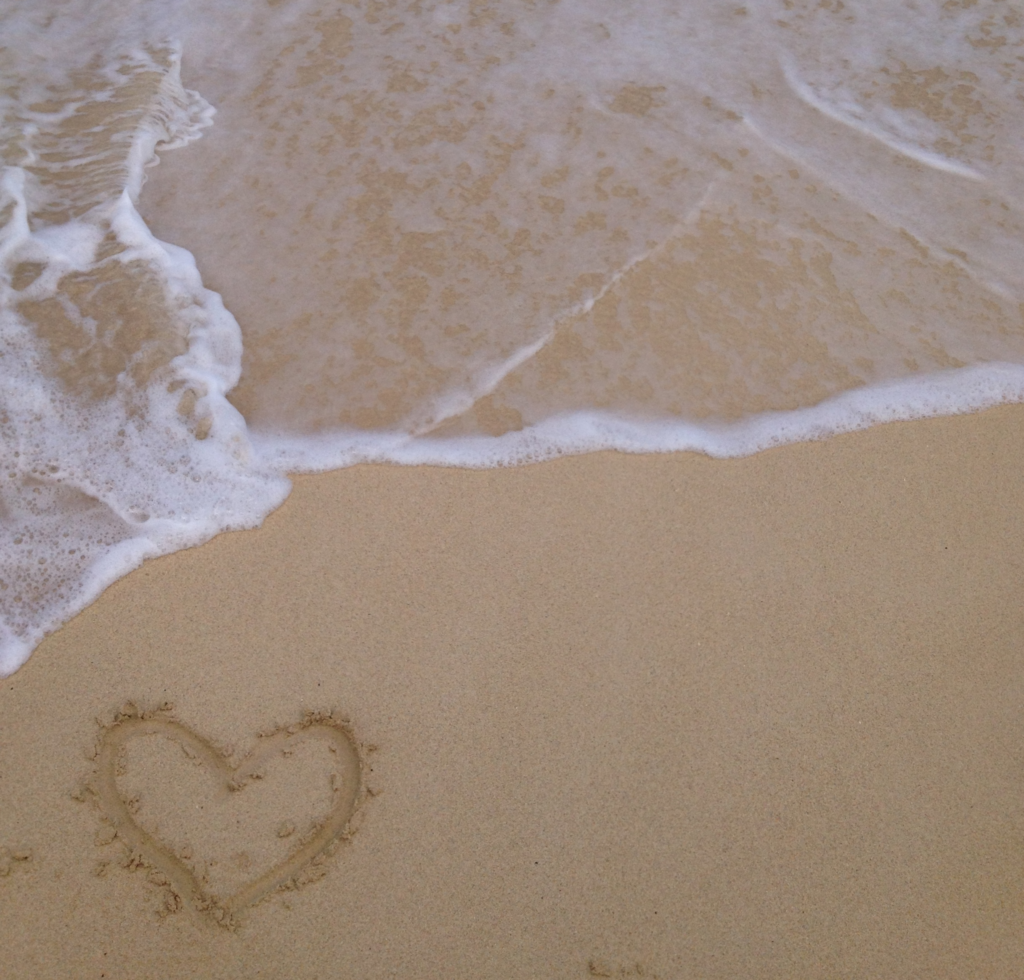 We're going to visit a more heavy topic for today: Child loss.
I don't go here often. It's a hard topic- both for you and for me. Yet this is a very real part of my life- something that hits me every time someone asks how many kids I have (I hesitate, still, and then usually say "two" with a forced smile while thinking three in my head). It pops up whenever I fill out forms for my kids that ask about their siblings, and crosses my mind often whenever I see four year olds running around and laughing and playing and growing. I miss mine.
I can usually brush away any heavy thoughts within moments. Usually. I was once told that I'm very good at compartmentalizing- I guess this is a strength that has served me well. But there is one situation when I cannot simply push away the thoughts and realities of my experience, and this is when I come across another mother who is freshly experiencing the nightmare of losing a child.
read more