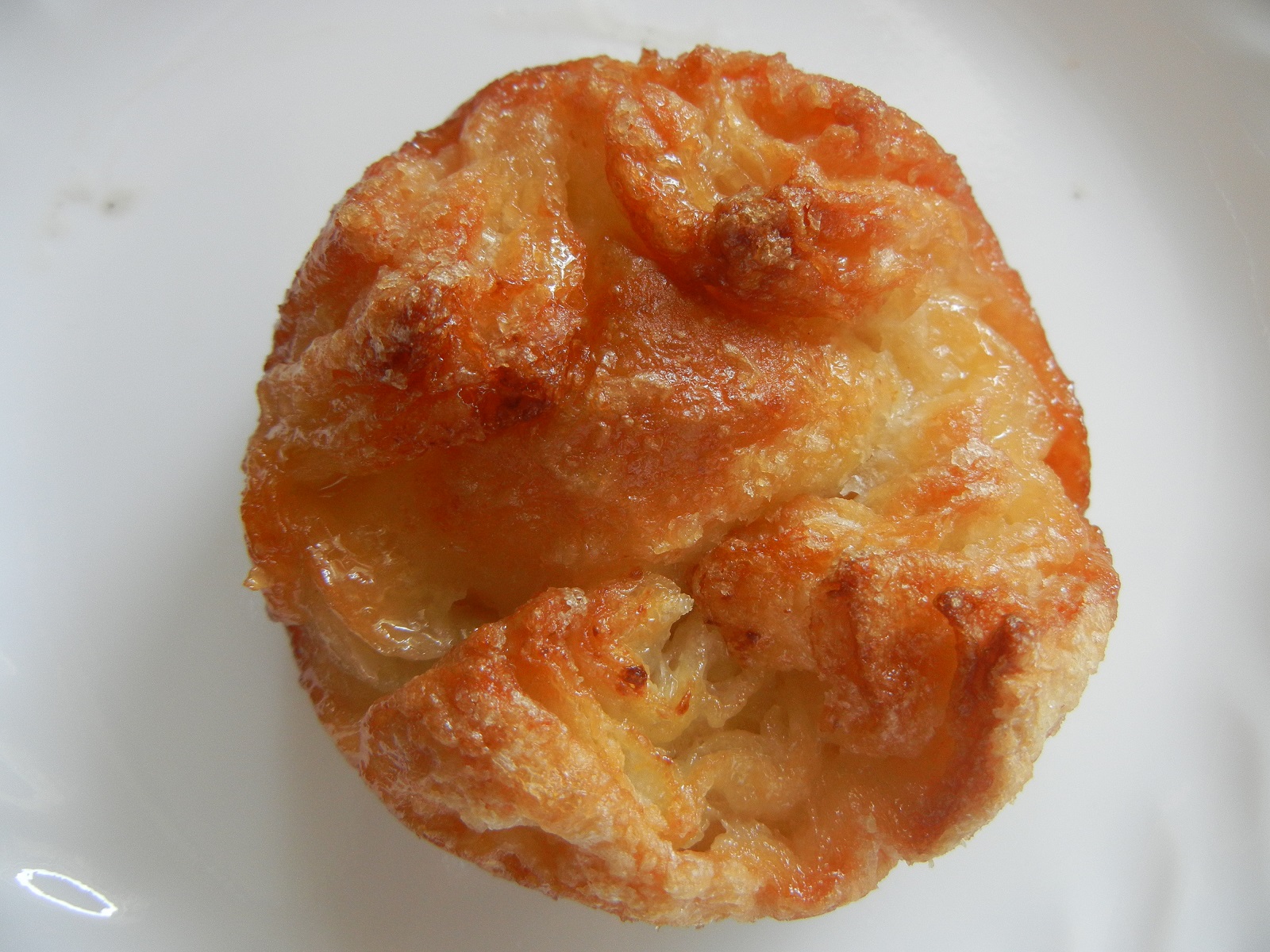 I feel it is my duty to introduce you to my latest pastry fav: The Kouign Amann (queen ah-MAHN). Imagine a croissant, but instead of thin sheets of dough layered with butter, it's layered with butter and sugar. Together, they bake up into a delightful pastry with golden layers of caramelized goodness crisping and flaking in your mouth. MmmmmMmm!
My favorite is the chocolate kouign amann. Just imagine the one above with some chocolate in the middle. I have no good pictures because I keep polishing them off before remembering that I wanted to snap a picture for you. Oops =P.
I tried my first kouign amann two years ago after one of my BFFs (and fellow dessert-lover) emailed me: i want to take you to get a kouign amman (have you had one yet??)  from a neighborhood store!
Truth be told, I wasn't all that excited about it. I couldn't figure out how to pronounce the words in my head or out loud, which somehow made it less exciting to me. But do you see those two question marks? That was her subtle way of saying "Have you had one yet? Because if you haven't YOU REALLY SHOULD! YOU WOULD LOVE IT!!!" I know this because we've been BFF-ing it for over 15 years. Yup.
And she was totally right. She took me to get one the next day, and I LOVED IT:
yummmmmmmmmmmm the toasted chocolate kouign amman was SO yummy! we toasted it and ben devoured almost the whole thing. he loves it. you're right, it develops such a nice crunchy crust! i told him i'd ask you to bring one down with you next weekend… and he asked me to ask for two haha :).
(Toasting it is key to achieving that golden brown caramelized flakiness!)
I didn't even know where Brittany was located before she mentioned the kouign amann, but I can now point to it on a map. Because that, my friends, is where my favorite pastry originates from. (BTW it's in France… and not in Great Britain… #Californiangeographyfacepalm).
At first I thought I'd have to drive all the way to Oakland to satisfy my kouign amann cravings until one Sunday morning, when I spied it in the pastry case at Philz Coffee, of all places. I ordered one up, and glory be, it was just as delicious as the first ones I'd had! Imagine my excitement! Turns out both places sourced their pastries from the same place: Starter Bakery in Oakland, which explains why they were equally delicious.
Then Mr. Lebovitz mentioned a new bakery in SF called B. Patisserie, which specialized in these tasty, crispy, caramelized layers of sugar and butter. I finally had a chance to visit last month and it was everything I hoped it would be!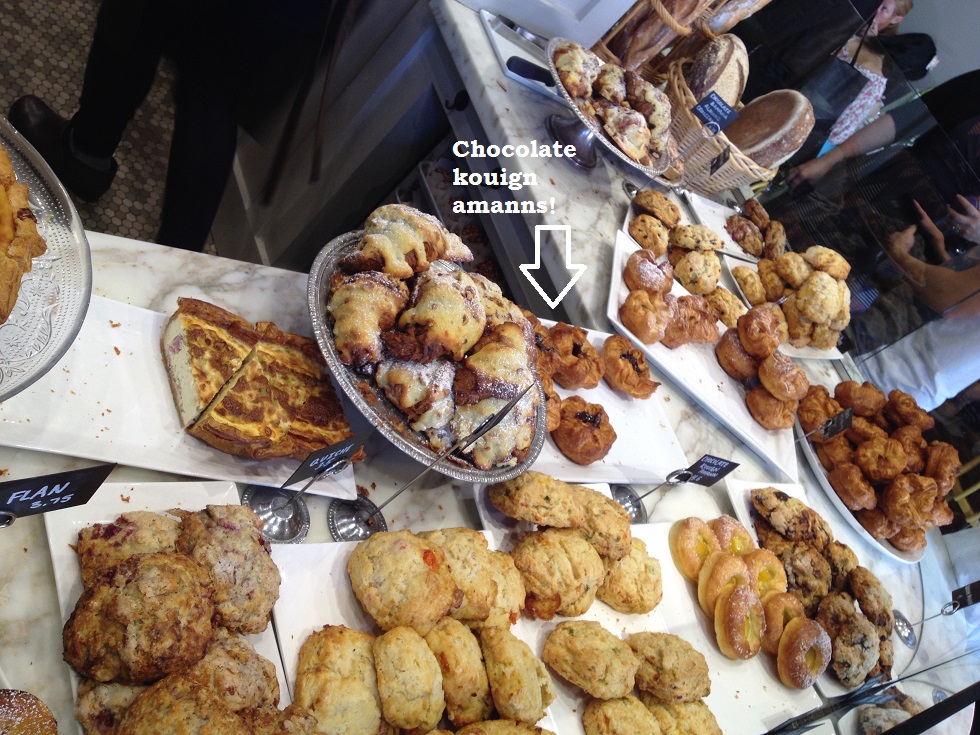 My purchase…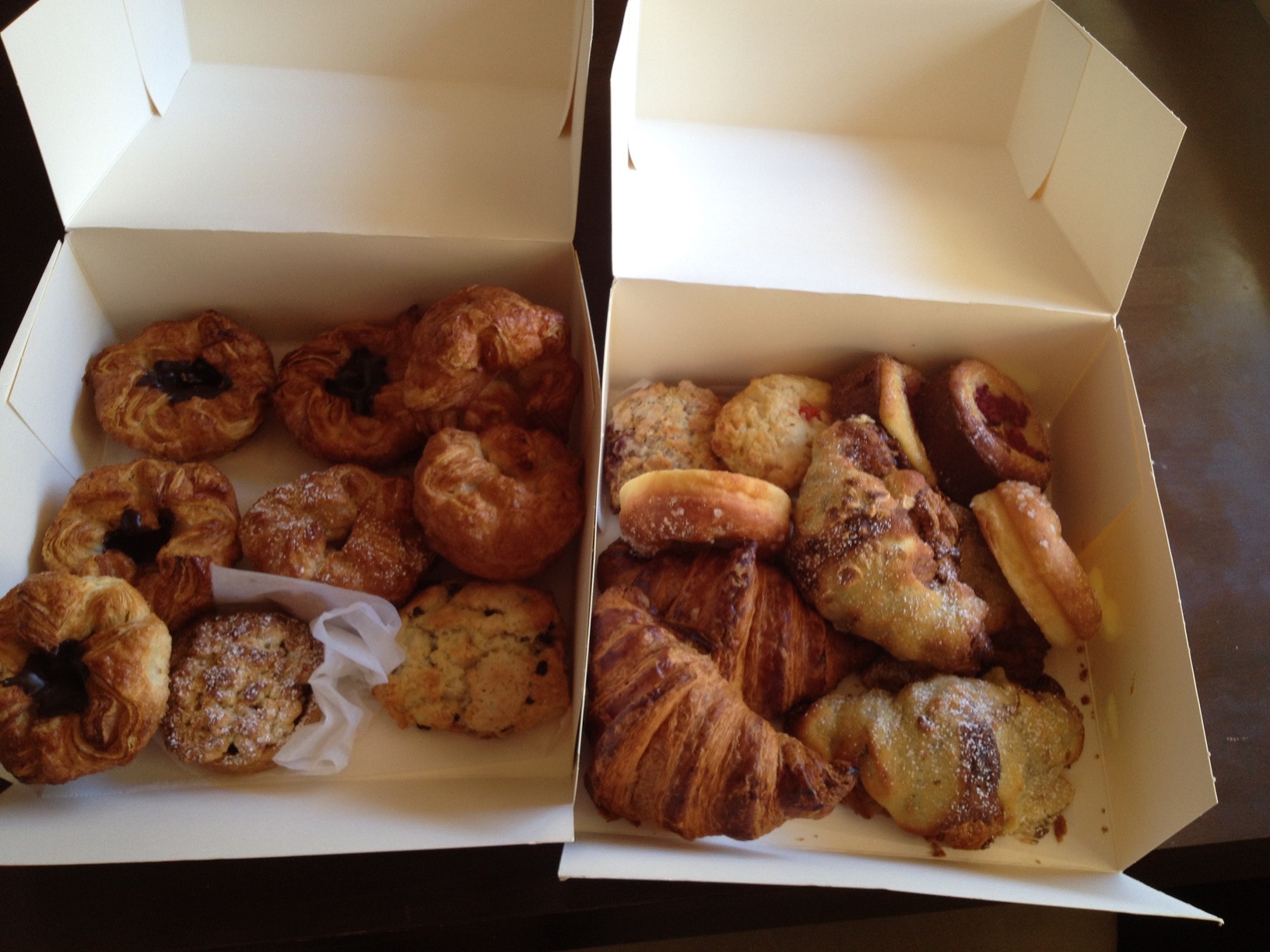 You can see I got a little carried away there. It was my bday and hubby said go all out. I did not need to hear that twice. These are the best kouign amanns I've tried.
And now, Alexander's Patisserie in Mountain View has opened up, also featuring kouign amanns on their lovely menu. I went to visit last Friday, and here were their beautiful dessert cases: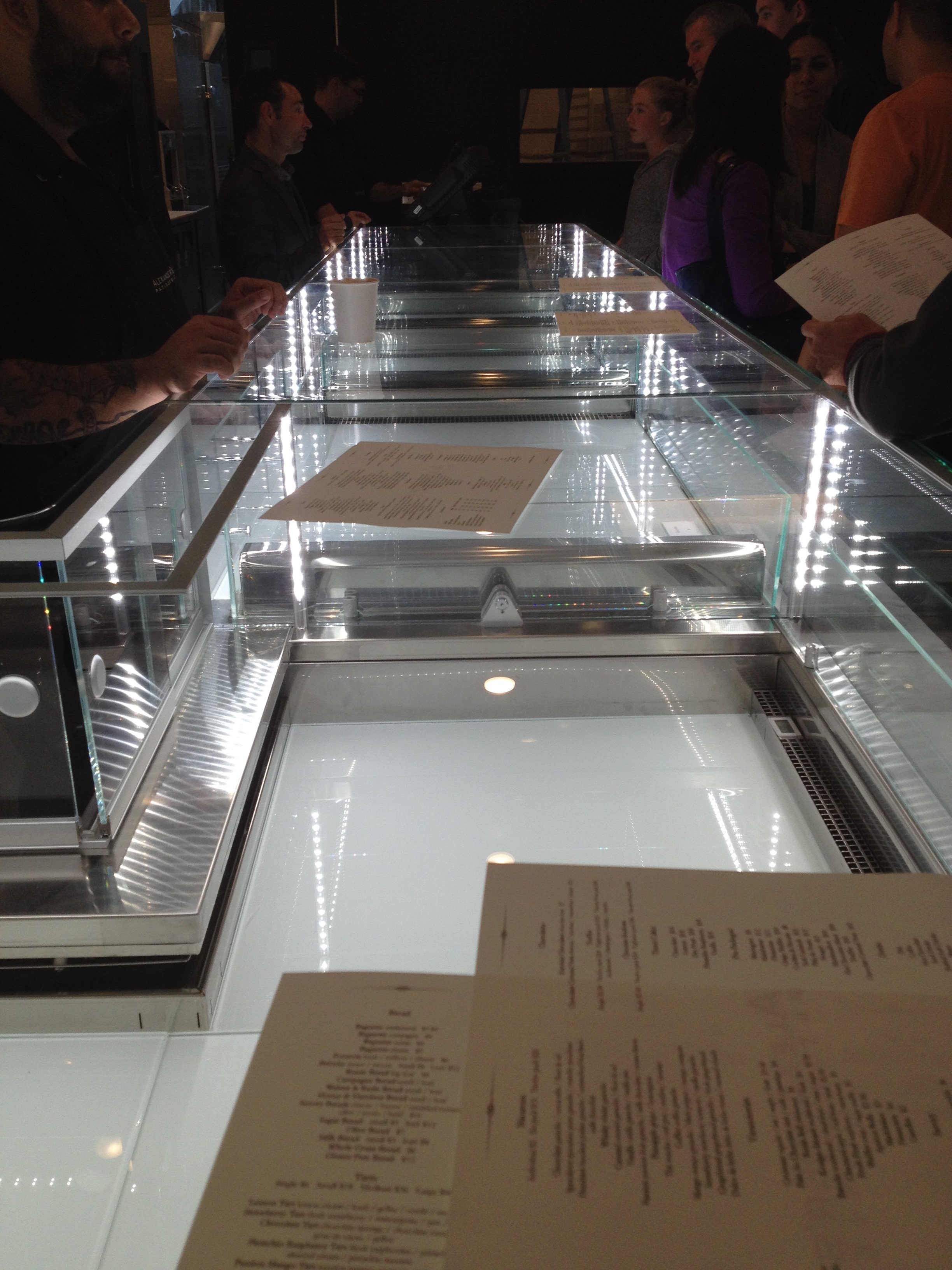 Yup. Literally just the cases. No desserts available. Apparently everyone was so excited about this place that they sold out of everyyyyyyyything. They offered free espresso beverages to make up for it, so I guess I can't really complain about that. To my delight, hubby decided to make my day and picked some up on his lunch break earlier this week! It was really delicious! But since their pastry availability is currently a little unpredictable, and they don't offer the chocolate variety, I might have to stick with picking it up at my local Philz for now.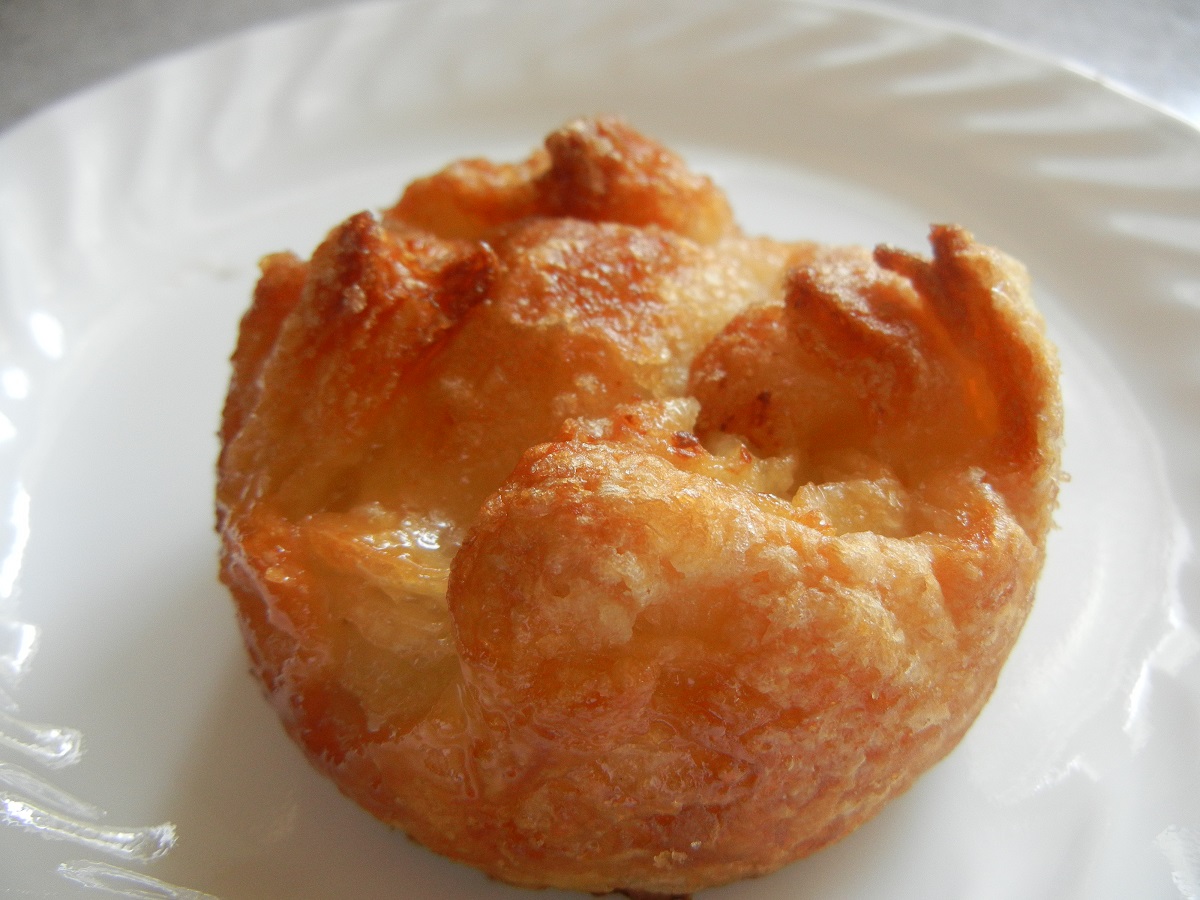 Alexander's traditional kouign amann. Fruit varieties also available.
So if you're in the Bay Area, we've got you covered whether you're in the South Bay, East Bay, or The City. For everyone else, keep your eye out for it at your local bakeries! I think it could be the next dessert trend, like the macaron, cupcake, cronut etc. and I hope these goodies are here to stay!