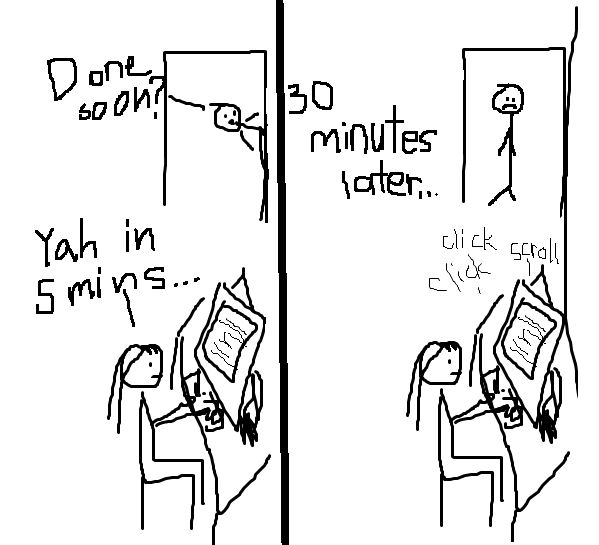 More ways to keep this up.
This one is simple: it's Internet stuff I want to tell all my friends about.
There's a lot of Internet stuff I like– Pinterest, Facebook, www.cuppacocoa.com, Amazon, Yelp, www.DavidLebovitz.com, Twitter, Wikipedia. If a friend had never heard of Pinterest, I'd be happy to give them the scoop on it. Same for my favorite blogs and stuff. I'm sure you'd do the same, right? (See what I did there? ;)).
Here are some lesser known techy things that I think you'll like, too!
1. The Skimm: Two people who are passionate about the news read it and summarize it for me every weekday. I get the briefing every morning in my inbox. They break it down in an understandable and oftentimes humorous way. I have never been good at keeping up with recent/world events until now! Thanks for the tip, MerryRobin!
2. Camelcamelcamel.com: Enter in the URL of the amazon product you are considering buying, and get a chart showing the price history! Informs your decision, especially when you're on the fence about buying now or later.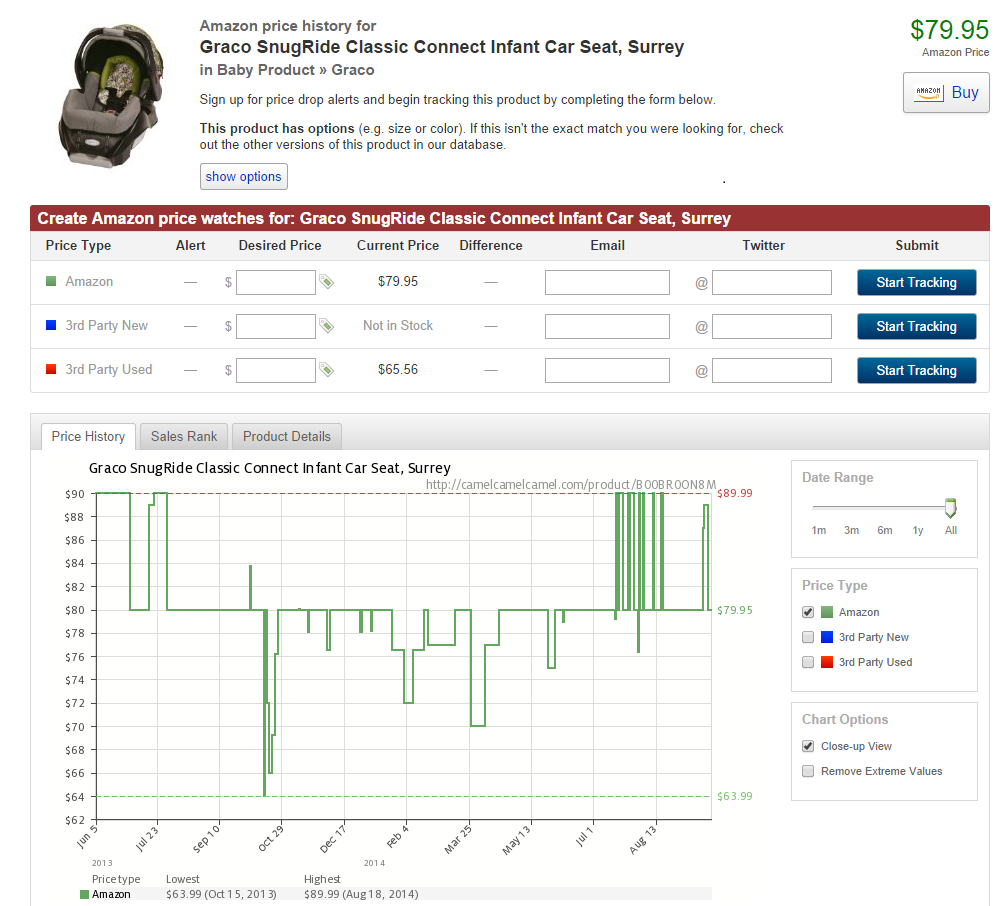 3. Bing.com: It's like searching on www.google.com, except it's Microsoft's version, called www.bing.com. I've mentioned this one before, but it's worth a second mention. Why switch? Because you can do all the Internet searching you normally do, but get free gift cards from places like Amazon while you're at it. Also, my mom showed me that you can just click on the pictures of suggested news items along the bottom of the www.bing.com homepage and get easy points that way. Plus, they have really gorgeous homepage images that inspire some serious wanderlust. I can almost hear the leaves rustling in the breeze…
4. Google shopping express: Same-day delivery from my favorite stores (Target, Costco, groceries)! I'm a fan! I'm past my trial period, but so far, they're still delivering for free! This service is a godsend for new parents, especially when you need diapers the next day. Or rash-reducing Desitin. Or anything, because honestly, errands are already tedious, but they can be downright annoying when you have to truck your baby around. BTW, they now deliver fresh-baked Acme bread from Costco! (Sorry, this one only applies to certain metropolitan areas in CA and NY for now.)
5. "Break the Ice Questions" and "Bible Verse A Day": These are two free iPhone apps my good friend Lily (of High Five Panda LLC) created. The first is a handy app that generates icebreaker questions: What was a childhood nickname? Who is your best friend? These and other conversation-stimulating ideas at your fingertips! Handy for small group meetings or for the next time you're stuck in a car with someone for a few hours. The second app sends you Bible verses every day; get your mornings started right, with peaceful pictures to boot! They're both free from the Apple store.
So now it's your turn to tell me: Were any of these new to you? Do any of them look interesting? What lesser-known tech things would you recommend? Please share in the comments below!