September 4, 2015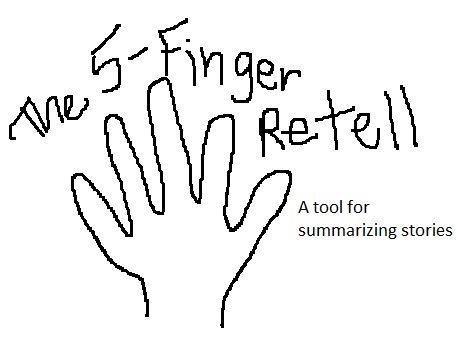 Whew! Summer is over, and with that comes the end of my summer series on Reading Strategies for Children! Yep, this is the last one in that series. Not gonna lie, I was ready to call it quits multiple times throughout the summer. Not only do these posts force me to dig into my brain and try to sound like I know what I'm talking about… but I also lost a lot of subscribers in the process :(. I guess that's what happens when you don't follow the bloggy rules and write about lots of different topics (like education AND parenting AND food AND marriage) rather than focusing on just one topic.
Anyway, thanks for sticking with me, even if you don't have kids and/or aren't interested in this series! It means a lot to me that you're still here and you're reading :D. This series is the kind of resource I would have loved to share with parents when I was still in the classroom, so at least I can do that now! Please let me know if you've found it helpful!
Now, onto the last reading strategy: summarizing and synthesizing!
Reading Strategy: Summarize
This may be the reading strategy that you feel most comfortable with. While you may not have heard about "text-to-text connections" much in your elementary school days, I'm fairly certain all of us are familiar with the idea of summaries from our own schooling. Whether it was reading a book and summarizing it for a book report, or reading summaries at the end of textbook chapters, summaries were and are a basic part of producing and consuming text. However, writing a good summary requires a lot more skill than we might think.
I used to think summaries were simple work… until I started teaching. Students would turn in summaries that were not really summaries at all. Sometimes, the summary felt longer than reading the actual text that they were supposed to summarize! Somewhere in their schooling, students picked up the idea that "the more you write, the better." So I students would proudly hand in their 1.5 to 2 page "summaries" of a one page story we had just read. It would be filled with detail and sometimes even dialogue- excellent for story-writing, but not for a summary!
Other students would hand in something short that just listed a few random events that took place. It was as if they just pulled out details they remembered and threw them down into print. There was no distinction between key events and minor details– as long as they wrote down something they remembered from the text, they were happy to call it a summary.
Of course, neither of these reflected good thinking skills in terms of summarizing information. Here is one way you can try to help your child grow in the area of summarizing more effectively.

read more
September 2, 2015
Hey Teachers! Back to school night and parent conferences are coming up, and wouldn't it be GREAT if you could share some information with parents on how to help their children grow in their reading this year? I mean, if only there were some simple, ready-made resource online that could give parents a good overview of what you're really doing in your classroom with reading, and offer them detailed and practical tips on how to support that learning at home… that would be just LOVELY. Right???
HERE YOU GOOOO!! 
http://www.cuppacocoa.com/how-to-get-the-most-out-of-reading-time-with-your-child/
I made this for you!!! And I made it for all the parents of growing readers out there, so I really hope it gets some use. Parents, likewise please feel free to share with your classroom teachers. You know, something along the lines of, "I came across this really helpful website and learned about how to help my child develop their reading strategies! I thought other parents might appreciate this resource too, so I wanted to share it with you in case you wanted to pass it along!" :D.
Please feel free to link this on your classroom websites, in newsletters home, or just send 'em over to www.cuppacocoa.com for general awesome reads ;).
Although today's post focuses on the specific reading strategy of determining importance, regular readers will know I've got a whole series going on that shares what the Reader's Workshop, guided reading, and the reading strategies are all about. Please take a look-see and explore what's available! Scroll to the bottom for more links.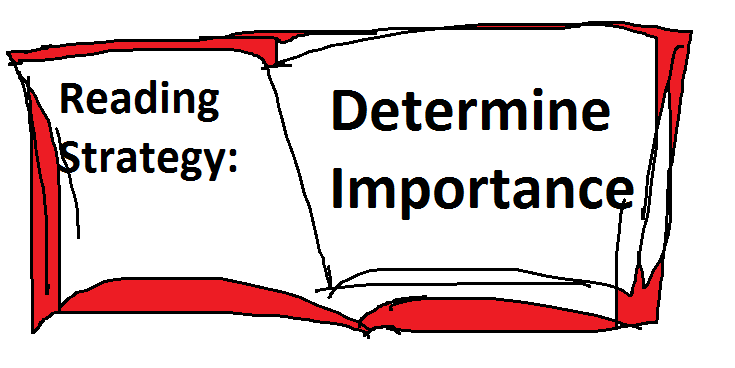 Reading Strategy: Determine Importance
Onto today's topic. Determining importance means the reader should be able to filter through text and find the important information to determine key ideas or themes. A lot of times, this is applied to informational text, like a textbook. Readers use all of their reading strategies together to try to figure out what the author is trying to communicate, key in on what they have learned, and hone in on the main points. In stories and other fiction texts, it's more about figuring out the main points in the story and letting go of mere details. Here's one way to teach it.

read more
August 28, 2015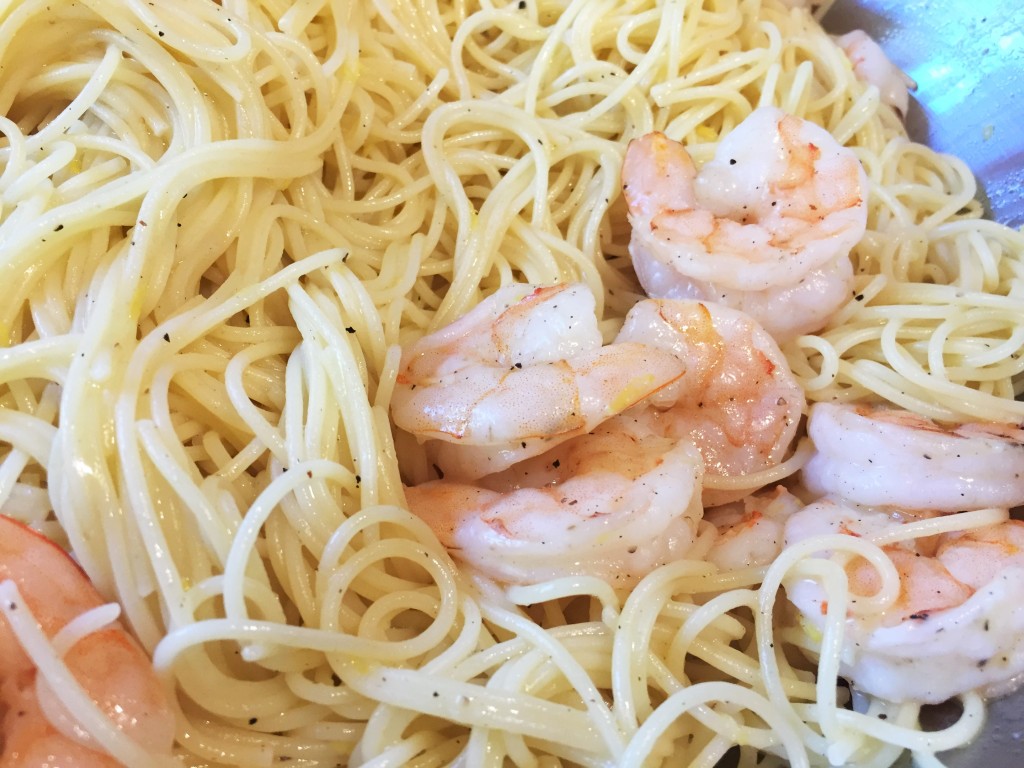 This stuff is SO good. SO simple. SO perfect for a busy night when I still want something REALLY REALLY DELICIOUS to eat. This dish makes me eat about twice as much pasta as I normally do because this buttery, lemony angel hair pasta is completely addicting. It's one of my favorite recipes from Ina, because it uses such basic ingredients, but comes together in such a perfect way when you bite down on that perfectly roasted shrimp and the delectable, tasty pasta. I feel a symphony of happiness in my insides, much like Remy's blissful strawberry and cheese moment in Ratatouille: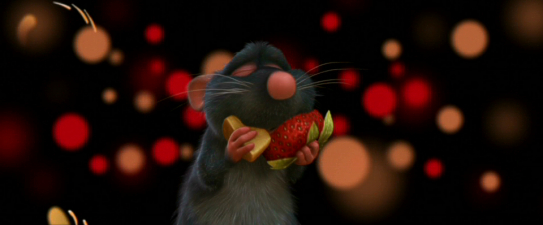 Seriously, if you like shrimp, lemon, and butter, you have to try this. It's super easy to throw together, yet makes me feel like a gourmet chef every time I make it. I usually pay over $20 when we eat out for pasta, but often think I'd be even happier eating this (so would my wallet)! Even better, I recently discovered great quality frozen shrimp at Sprouts (thanks for the rec, Dad!) so most of the ingredients to make this are already in my pantry and freezer all the time. Didn't get a chance to go grocery shopping yet? No problem! Pick a couple lemons from your backyard and everything else should be in your pantry or freezer already! Convenient, right?
To keep dinner nice and simple, I usually serve this with roasted veggies like asparagus or brussel sprouts. Just toss them with some olive oil, salt and pepper and roast at 400 degrees F for about 15 minutes. It's easy prep since your oven is going to be running anyway.
Thank you, Ina. Recipes like this are exactly why I have watched so many of your shows and own two of your cookbooks. Keep 'em coming!

read more
August 25, 2015
I didn't think I was going to get much out of this book. I had already read The 5 Love Languages
 for couples, and how much more can you really say about this topic? I enjoyed the couple version of the book because it was filled with stories and examples and helped me understand myself, my husband, and the people around me in a different way. It helped me love better. So I was set, right?
Still, I figured it wouldn't hurt to give this book a shot, since it was so highly rated on Amazon. Five chapters in, I was still feeling this way. I got this. Nothing mind-blowing. I mean, it's helpful to see how to show love to children in particular by using the five love languages of words of affirmation, acts of service, physical touch, gifts, and quality time. However, I still felt that it was not a book I'd recommend to someone like me who had already read the couple's version of the book.
However, I rarely leave books unfinished, and the library due date was approaching, so I pressed on. Soon, I found myself relating some new ideas to Ben:
"Hey so I read something kinda interesting today in the Five Love Languages book. He says that children will respond better to discipline if their love tanks are full. So if you have to give them a consequence, you should sandwich it with love. Like if their love language is physical touch, give them a hug and some affirming words or something and then gently give the consequence and then hug again and give affirming words to close.
I would NEVER have thought to do that. I mean, I'm usually more stern when administering consequences. It never occurred to me to be soft and plushy and lovey during this time, but the examples he gives are totally different from that and give a totally different feel than the strict, stern persona I generally take on when in disciplining mode. But I could see how even I would probably have responded well to that approach as a kid. And it makes sense–when God disciplines us, he isn't cold and doesn't distance himself and just want us to feel bad. He does it out of love, for our well-being, and he wants us to know the whole time that it is all covered in love. Sandwiching discipline with love. What do you think?"
We'd talk, we'd reconsider old understandings and start to form new ones. It was pretty neat. This happened a few times, and before I knew it, I was furiously jotting down notes in my journal because I knew I'd be referring back to it. I even regretted borrowing the book from the library instead of buying my own copy, since my habit with useful books is to scrawl all over them for better retention and for future reference.
As I was finishing the book, I started an email to the parent group at my church to share with them some of my key learnings. I figured they would be interested in hearing some practical ideas on how to love their children better, and it would also help me to have notes in my email to refer back to. So I typed them up, and was about to send them out, and then figured HEY wouldn't my blog readers be interested in this, too? Because if you have children of your own or work with kids, chances are you want them to know they are loved. So here you go!

read more
August 19, 2015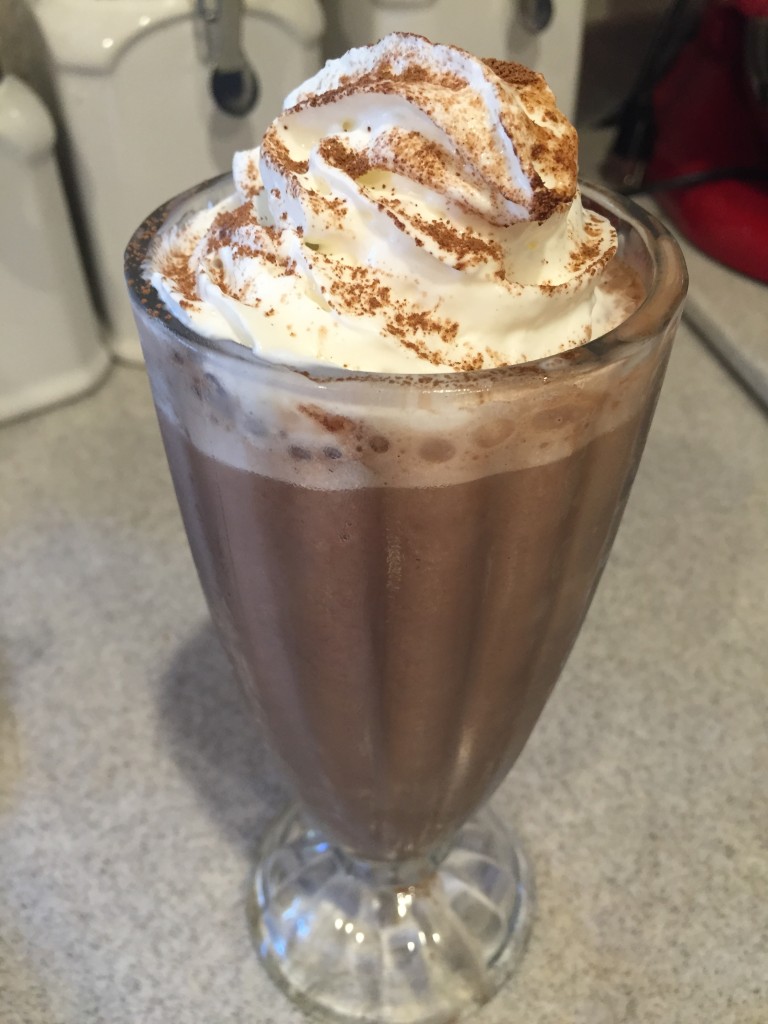 Because it's 100 degrees.
And because it tastes wonderful.
And because there is no Serendipity 3 near my home.
And who doesn't want frozen hot chocolate made the way it's done in an ice cream parlor?!
And did you know you were paying $8.95 for 6 oz. milk + cocoa + sugar + ice?! Cuz that's all it takes to make this incredibly satisfying, throat-cooling, hit-the-chocolate-spot treat!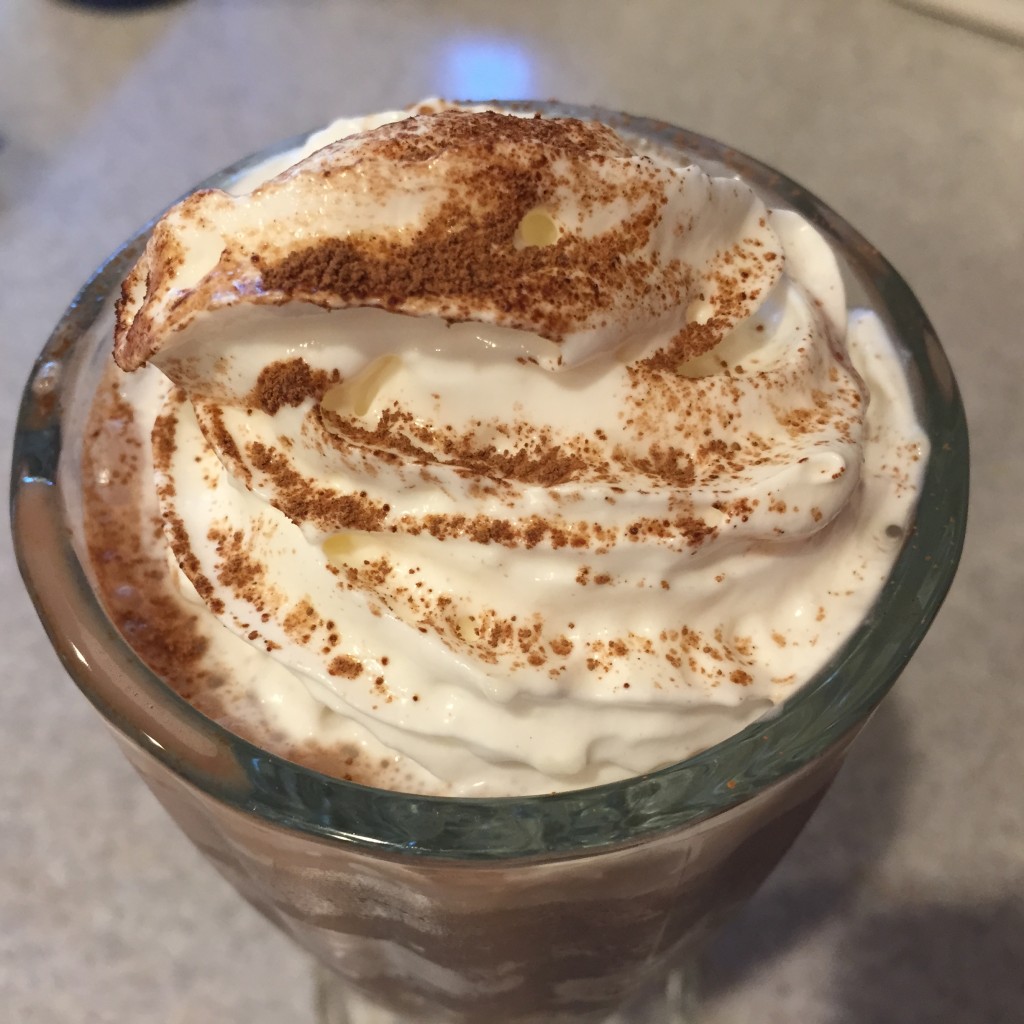 The proportions on this recipe are perfect. Enjoy!

read more
August 16, 2015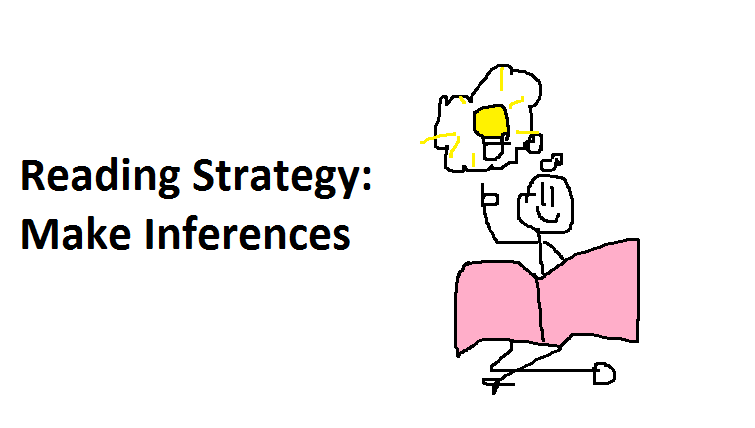 Today's reading lesson: Making Inferences! This is the art of reading between the lines and figuring out something that is probably true. As this unit study explains, "The author doesn't tell us everything. We can take evidence from the text and combine it with what we already know and say, 'This is probably true.' That is an inference."
You make inferences all the time when you read: You infer that Charlie is a responsible child because he looks around to see if he can return the money. You infer that the story takes place a hundred years ago based on the type of cars they're driving. Good readers are constantly making inferences to make sense of the text we read, and it's important to teach your child to make and then notice those inferences when they are reading.

read more
August 12, 2015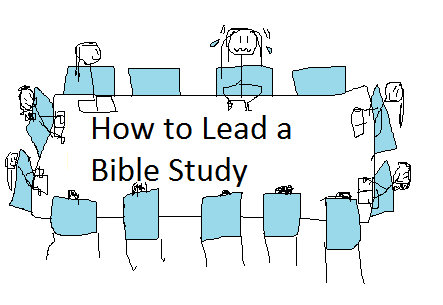 This summer, my group at church decided to split into men's and women's small groups, and I happen to be leading a couple of the meetings for the women. I'm leading one this Thursday, actually. And here's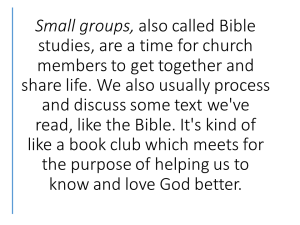 the surprising thing: I'm feeling pretty relaxed about it. This definitely has not always been the case. It used to be that when it was my turn to lead the group, I'd dread it from the very moment I signed up to lead. The feeling of dread and regret (for signing up) would grow as the date neared and, being the procrastinator I am, I'd put off the awful, burdensome task of preparing until the night before. It was no fun, and I just couldn't wait to get the whole thing over with.
I worried. What if people didn't talk? What if nobody read the material? What if no one showed up? What if nobody answered my questions? What if I had nothing insightful to share? What if no one got anything out of it? What if we ran out of things to talk about? What if it was… silent?! Oh, the dreaded awkward silence. I over-prepared and set up activities and tried to think of back-up questions and exercises to take up time to ensure that we could fill up the long two hours that I was supposed to be in charge. Ugh. How could two hours feel so long?
August 9, 2015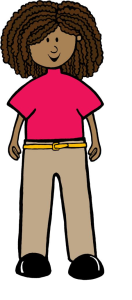 This is Hanna. She is one of my favorite people! We had the pleasure of teaching at the same school, and my only regret is that we never got to work on the same grade level team. That didn't keep us from becoming fast friends, as we soon found that we shared common interests for baking, books, and teaching! I felt so blessed to work with someone so passionate, fun, competent, and selfless. She has since made a career change to be an educational consultant, and I've been dying to pick her brain on the recent nationwide transition to the Common Core State Standards– something you've probably heard a lot about and something you definitely want to know more about!
It turns out we are very much on the same page about the Common Core transition! Since she is such an expert in the area, I asked her to write a guest post to share with you, dear readers! Now you can learn what all the fuss is about, why we're doing it, and things you can do to help your own child transition well to the new standards. Please give a warm welcome to my dear friend…. Hannnnaaaa!!!
Hi! I'm thrilled to be writing a guest post for Cuppacocoa! JoEllen is a great friend and I love her blog as much as you do! I had the privilege being her colleague for 4 of my 8 years in the classroom (teaching 2nd and 3rd grades). I implemented the Common Core State Standards in my last 2 years of teaching. Now, I'm working as an educational consultant for a nonprofit organization in San Jose, CA, coaching teachers and principals through the transition to Common Core and helping them ensure high-quality education and strong results for kids through it all. JoEllen asked me to share some of what I've learned about the Common Core with you all, so here we go!
What are the Common Core State Standards? Why Change?
The Common Core State Standards…I'm sure you've heard of them. Do they intrigue you? Confuse you? Make you want to run screaming down the street or cower under your desk? These new(ish) standards have gotten a lot of press in the last few years, not all of it favorable. And if the Common Core Standards leave you befuddled, you're in good company!
The Common Core State Standards (or CCSS, for short), have been adopted by 45 states. Before the creation and adoption of the CCSS each state had its own standards, which led to widely different measures of student proficiency across the nation. Comparing student achievement in, for example, California and New York would have been like comparing apples and hamburgers. Why is this important, you wisely ask? Because if we can't compare how students from different states are performing, how can we possibly know if we are giving each of our nation's children a fair shot? How can we ensure that every child, regardless of his or her zip code, graduates high school ready to enter college or the work force? We couldn't. The CCSS and their aligned assessments allow us to finally, effectively assess student proficiency no matter where that student is from. We can finally tell if we, as a nation, are adequately preparing our children to enter the workforce and the world as competent 21st century citizens. (As a bonus, if your family has to move across state lines in the course of your child's schooling, you can rest assured that, if you move to another state that's adopted the CCSS, your child will be prepared to enter school without losing any ground.)
What does this mean for us?
So that's the "why" behind the CCSS (according to me, at least). But now I'm sure you're wondering – what does this mean for me? How are the CCSS different from what my child was expected to learn before? Why are people so up in arms about the CCSS? How can I help my child if she brings home one of those notorious enigmas of a math problem for homework?

read more
August 5, 2015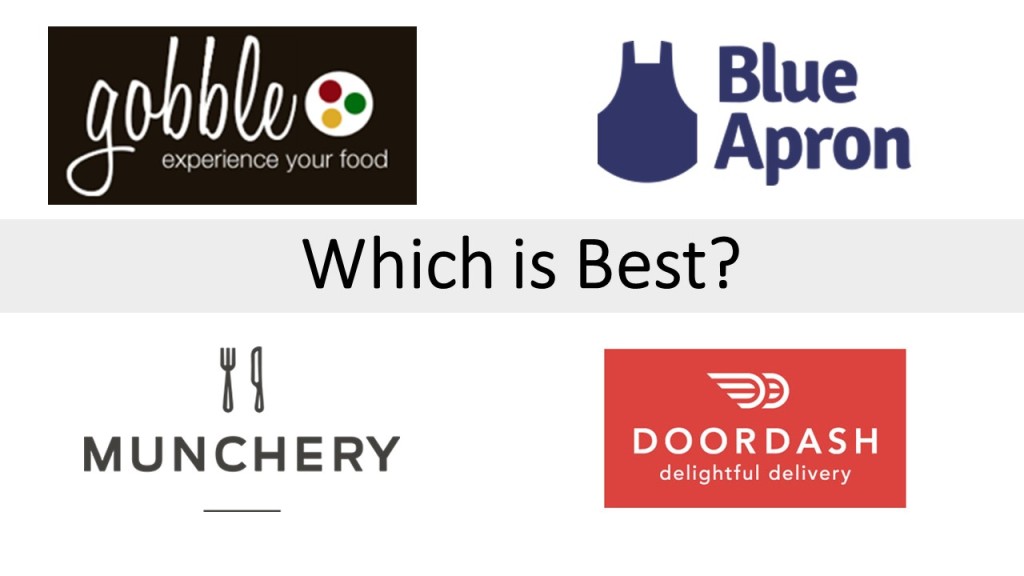 I like to cook, but I don't always like to go grocery shopping.
I like to cook, but I don't always enjoy meal planning.
I like to cook, but sometimes I just wanna mix things up and try something new.
I don't really know how to cook, but I want to learn. Help?
Sometimes, I don't feel like cooking at all. I don't even want to go pick up takeout. I just want food delivered to my door.
If any of those statements resonates with you, then you may want to consider a meal delivery service! Meal delivery services are cropping everywhere, and I feel like I'm just starting to get the hang of one when another new one pops up. I've tried four of the options offered in the SF Bay Area so far, so I can give you the lowdown on how they work, how they differ, and which one would fit your needs best! Here is my review of The Munchery, Gobble, Blue Apron, and Door Dash.

read more
August 4, 2015

This stuff is so good. So, so, so good, and so easy to shake together in the morning! That's right, I like to shake my iced coffee, boba-shop style :). From my relatively small batch of cold brew (I only made 8 cups of it, compared to The Pioneer Woman's 8 quarts!), I've been able to make creamy, scrumptious Vietnamese iced coffee for myself a few times, my husband a few times, my mom, and my friend Jamie! They all really enjoyed it, and I think you will, too!
The main thing that makes this coffee Vietnamese is the condensed milk (pictured left), not to be confused with evaporated milk (pictured right):

While they are both canned dairy products, condensed milk is a thick, oozy, super sweet product
 that has a completely different effect than evaporated milk, which just tastes like rich milk to me. I use it for things like my Hong Kong Milk Tea. You cannot substitute one for the other. Condensed milk is the stuff you drizzle over your shaved snow, shaved ice, or use in key lime pie. Evaporated milk is more similar to half-and-half. Be sure to get the right one!
As for the "splash" ingredient, The Pioneer Woman recommends half-and-half, but I have experimented with splashing in both heavy cream and then whole milk, and I liked it equally well both ways.
After you've added all your ingredients, be sure to stir it up really well, otherwise the condensed milk settles on the bottom and it gets too sweet at the end (or the beginning, if you're using a straw)… although I guess if it came down to it, you could just add more coffee and milk and then enjoy some more of this scrumptious beverage! :). If you like your iced coffee creamy and sweet, you have to try this recipe. So easy, so delicious!!

read more