March 28, 2017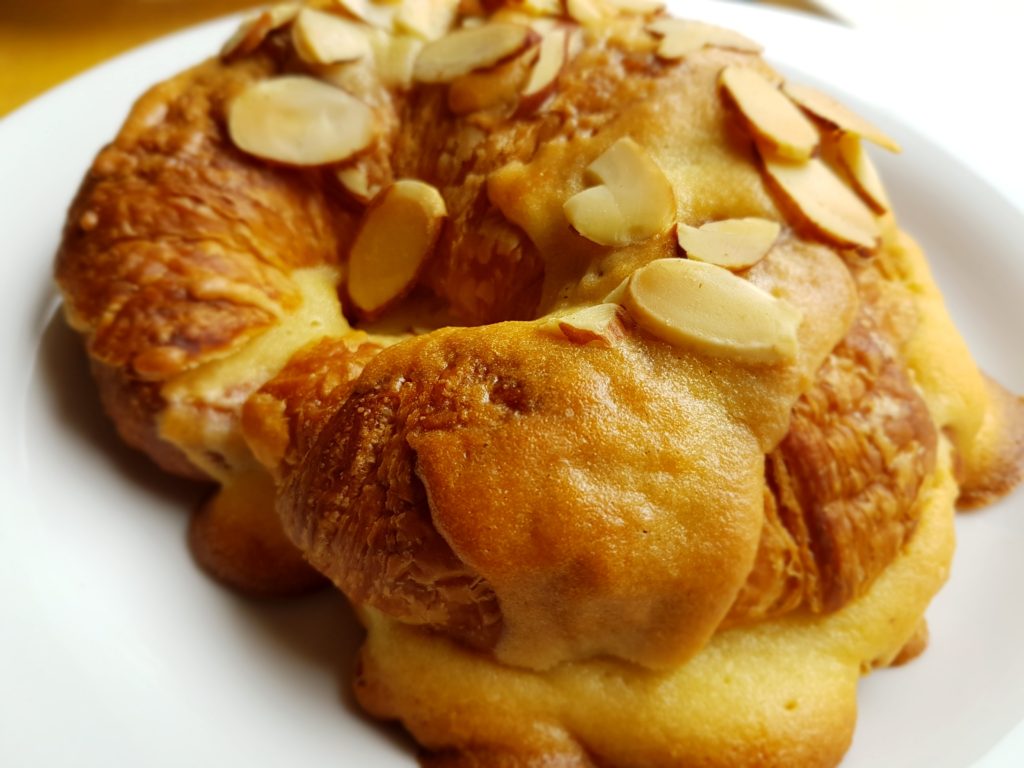 I love croissants. I love chocolate croissants, I love almond croissants and I love chocolate-almond croissants. I love butter croissants, I love kouign amanns (which are made from the same laminated dough as croissants) and I love coffee and tea twice as much when it is paired with a good croissant. When the day is feeling long and I need a pick me up, one of my go-to treats is a fresh baked croissant from a local bakery. Something about those flaky, buttery layers just brings a smile to my face, my tummy, and yes- my heart.
Croissants might be one of my love languages (or maybe just one of my favorite gifts/acts of service to receive :)). When my friends go to Napa (Bouchon!) or SF (B. Patisserie!) or Marin (M.H. Bread and Butter!) and text if I want anything, I drop EVERYTHING to quickly text back as I try to remind myself that it's probably rude to ask for a dozen croissants. Seriously. I'll be like, "OOH BEN! JOYCE IS GOING TO BOUCHON TODAY-" and he knows that means I will be oblivious to the world around me for the next minute as I scurry to text back my request.
And when the yumminess is in my hands, I melt a little (a lot) and feel so so loved. THANKS GUYS. YOU KNOW WHO YOU ARE. My suppliers <3. Sigh.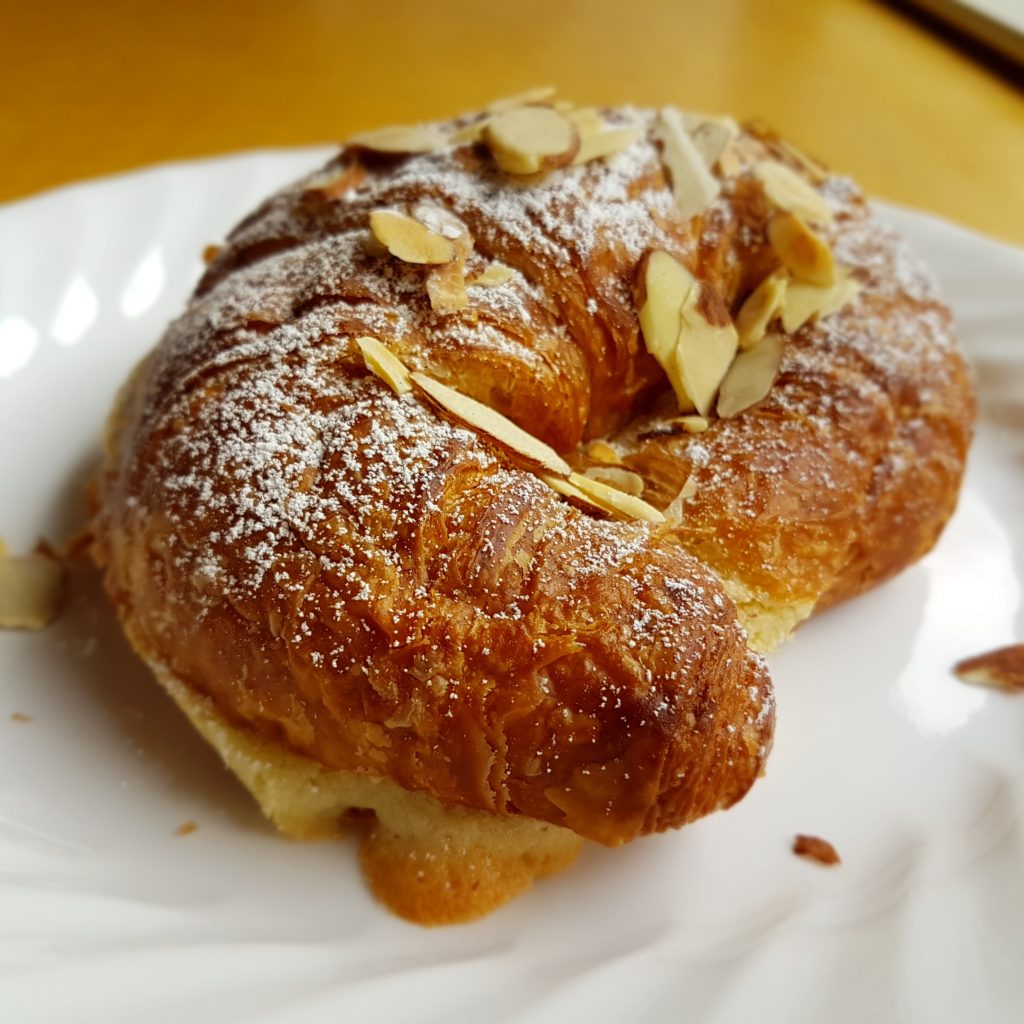 The original recipe with powdered sugar and almonds sprinkled on top.
Almost a year ago, my fellow croissant-loving friend Tiffany sent me a recipe to make almond croissants at home. I was a little skeptical of the recipe at first, but when I finally gave it a go a month ago, I was blown away! It was SO GOOD! WHY DID I WAIT SO LONG TO TRY IT?! I have since made them again and again, a dozen at a time, and found a delicious recipe that I know I will be looking up a lot in the future. So it definitely belongs here on my blog!
read more
March 1, 2017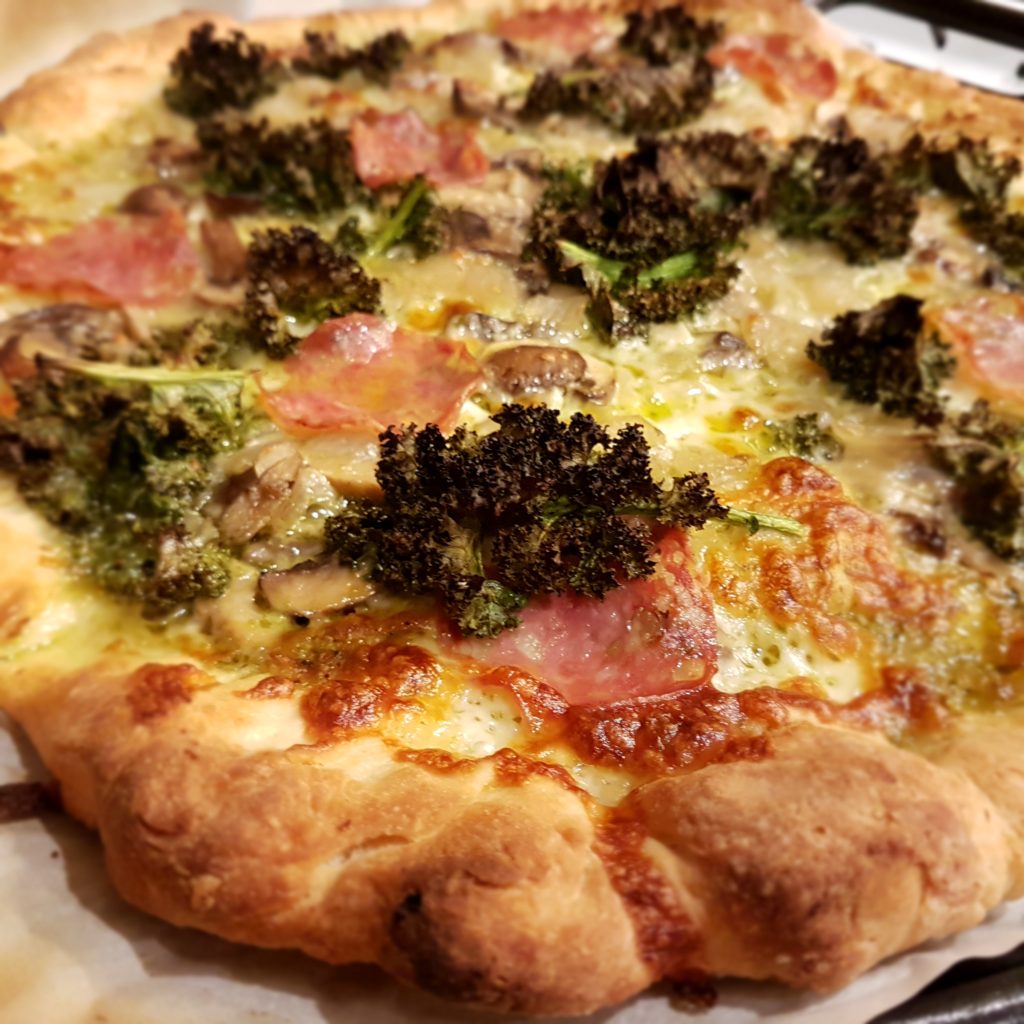 In the beginning…
It all started at Alinna's house. She inspires me to try new things a lot, like CSAs, hosting friends more frequently for dinners, baking bread, co-op preschools, and Dorie Greenspan. This visit was no exception. They had us over for dinner, and on the menu: grilled pizzas. By the time we left, I was determined to learn how to make artisan pizza at home, too.
When this family does food, they do food, and their pizza was no exception. Their sourdough pizza dough recipe came straight out of The Cheese Board Collective and I wouldn't be surprised if they grew the kale in their own yard. I mean, they already have chickens back there.
Ben liked the pizza so much I decided I was gonna learn how to do it. Pizza nights were gonna be a thing in our house. I would sit back and drink some wine while the pizza baked, and we would have something DELICIOUS at the end of it. So I asked Alinna my 131 questions, studied as she built her pizzas, and tried to figure out how I was going to replicate this without a grill in the backyard.
Long story short, after much research and many rounds of improving my oven version, I am ready to share my Friday Night Pizza routine with you!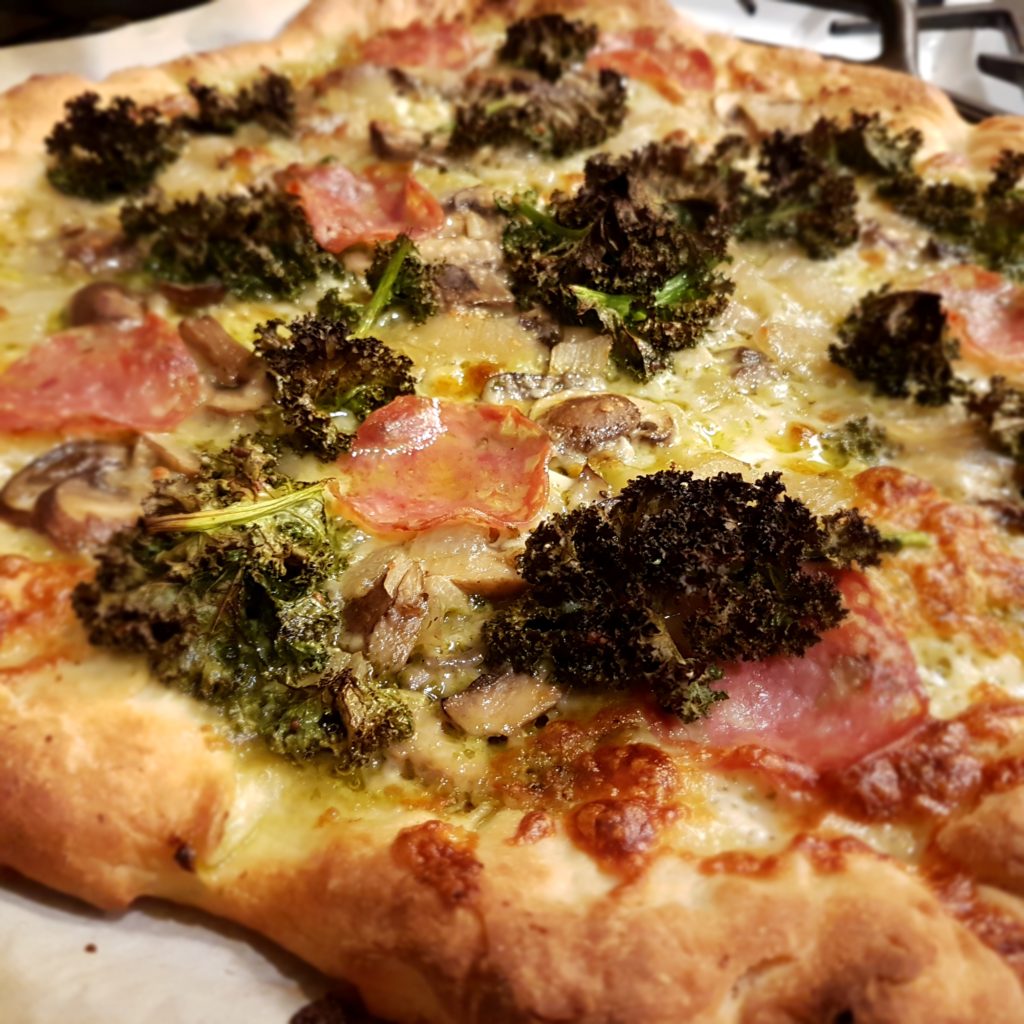 It does not involve sourdough starter.
read more
February 22, 2017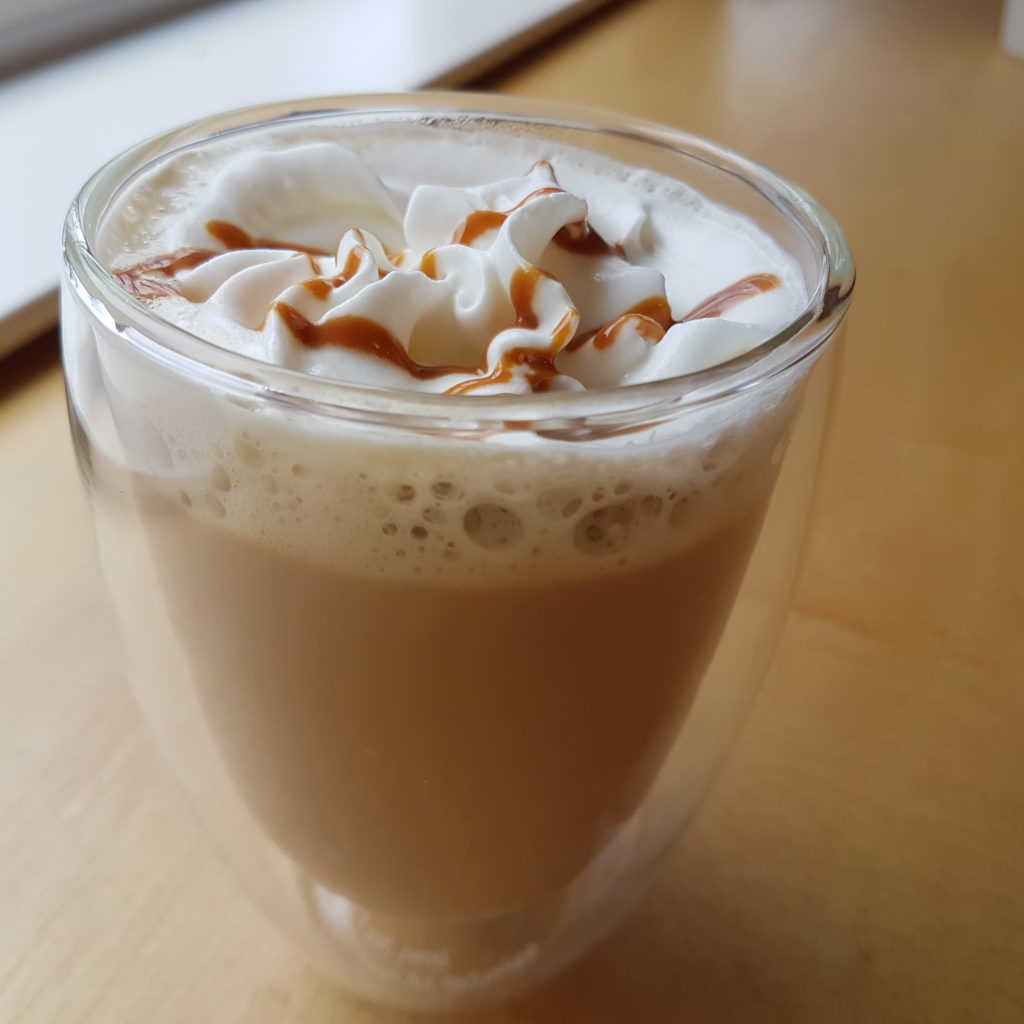 At first, I had big dreams for all the traditions we would keep each year with each new holiday, season, and event. Balloons for birthdays, gingerbread houses each Christmas, planting seeds in the spring, camping every summer, pumpkin patches in the autumn. I had lists of food to go with each season, imagining a feast to ring in each bloom, sweltering afternoon, falling leaf, and raindrop (aka winter in California).
But Groundhog Day would come and go, and no garden would be planted. We have yet to go camping as a family, and we only finally made it out to a pumpkin patch this past autumn. I felt like I was failing at traditions, and didn't want to set anymore tradition-y goals lest I disappoint anyone (mostly myself) by not continuing them the following year.
Then one cool autumn afternoon, I decided to set my bar to very achievable, but still delicious and came up with this idea: We'd celebrate every new season with a beverage! Lemonade for summer, spiced apple cider in the autumn, hot cocoa in the winter, and… I'm still working on the spring drink. Any suggestions? I only have a month left!
read more
January 11, 2017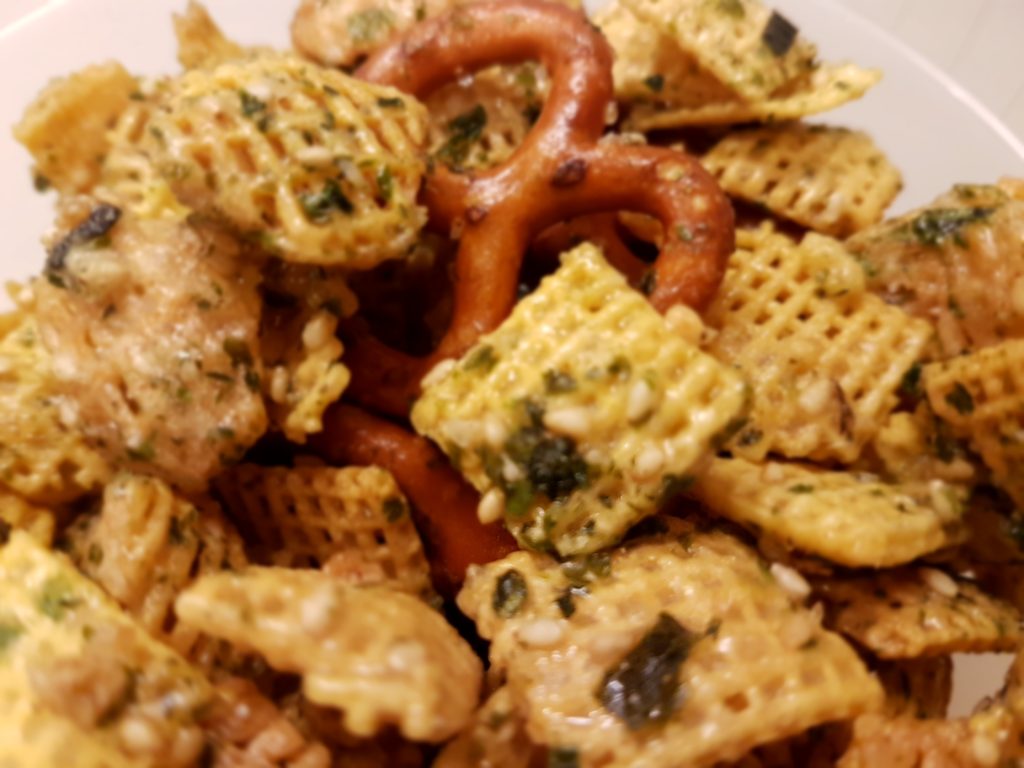 Oh man, it's January 10, and I think I forgot to say HAPPY NEW YEAR last week! HOPE YOU HAD A GREAT ONE! Are you a resolutions kind of person? I always like to set some goals for myself. Even if they don't last all year, at least I got a good month or two in of self improvement, and that's better than nothing. This year, I'm working on a few things, including being more flexible and laughing more. I think this will improve the quality of life for both me and my family :D. What about you? I'd love to hear your goals and intentions at the start of the year.
I've also got several posts I'm really excited to share with you! They're the kind that keep me up at night until I finally I pull out my phone and jot down notes so I don't forget. Unfortunately, my desire to spend hours writing conflicts with my goal to improve at brush lettering which also conflicts with my goal to play more sports (WHICH I'VE BEEN DOING AND IT'S BEEN AWESOME) which conflicts with my goal to study up and learn how to teach my daughter music. Not to mention spending time with Ben, or watching TV or something.
And I think I maybe had friends or fellowship or something at one point in my life… but… there are only so many things I can cram between 8pm and whenever I finally make myself go to bed. Good times! So today I'm buying myself some time by pushing up a recipe that I was planning to post later. If one of your resolutions this year is to eat more healthily, you might want to go ahead and skip this one. The way I remember the ingredients is literally: two types of sugar, two types of sodium, two types of fat, two types of carbs. The only way you can make this less healthy is to add bacon and ice cream to it!
But it's super delicious and snacky and addictive :D.
My friend Wendy introduced me to the addictive and craveable flavors of this Hurricane Chex Mix, and I am always delighted to get a little tub of it from her. It's the perfect snacky combination of sweet, salty, and crunchy! I love the Asian take on the Chex Mix since it uses some soy sauce and Furikake, a dry Japanese rice seasoning. I had fun making this snack with my 3-year old as a little packaged gift for family this year.
read more
January 3, 2017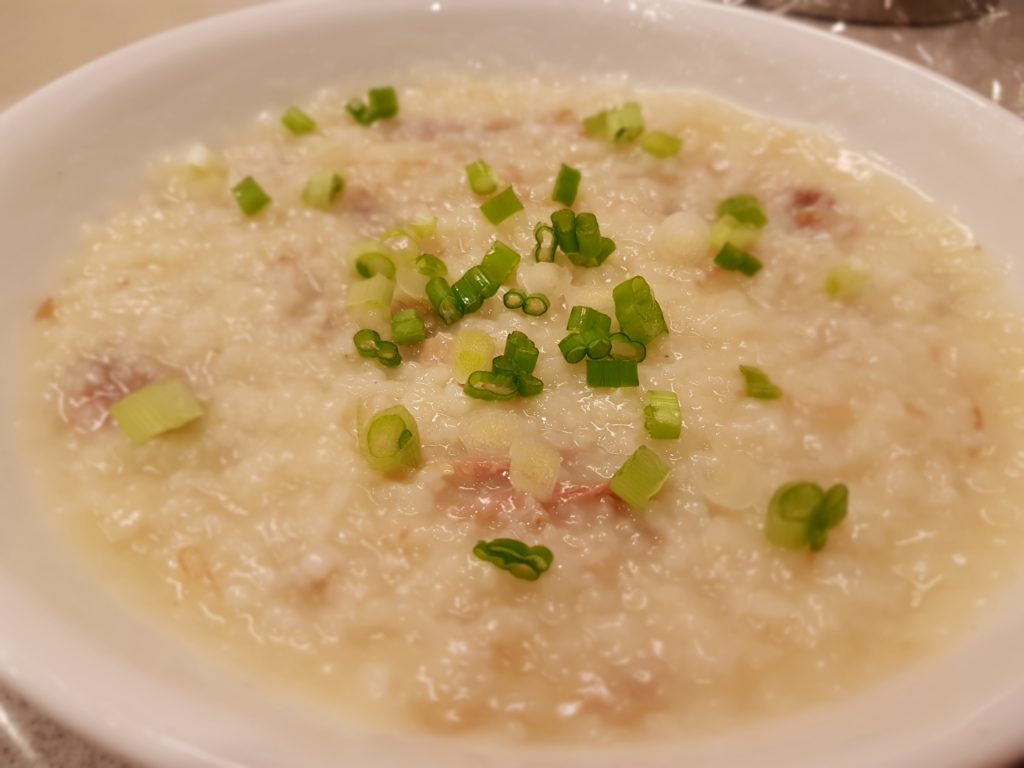 Brrr it's been cold here lately, and on chilly days like this, there's nothing better than a hot bowl of congee to warm you up! Congee, or "jook," is the Chinese equivalent to porridge. It's the ultimate Chinese comfort food, and every Chinese kid has grown up eating this for breakfast or sometimes lunch. My husband loves it with fish fillet, and I enjoy it with pork and uh, special Chinese egg (I'll skip the explanation on that one for now). Yummy stuff.
I am Chinese American and I have struggled to get the right congee (or "jook") consistency for the last 10 years. But it has eluded me time and time again. How could this super easy staple in Chinese cooking be so hard for me?
I've tried cooking it over the stovetop for 6-7 hours.
I've tried it in the slow cooker for 4-6 hours.
I've tried it in the Instant Pot for 2 hours (it's supposed to be only 30 mins).
I've tried each of these methods MULTIPLE TIMES and have only really liked it maybe twice. But I could never replicate the consistency of the one that I liked. Was it the type of rice I used? Had I used day-old refrigerated rice? Was it the temperature that I cooked it at? Was it the liquid to rice ratio? WHAT DID I DO RIGHT AND WHY CAN'T I DO IT AGAIN?
read more
December 22, 2016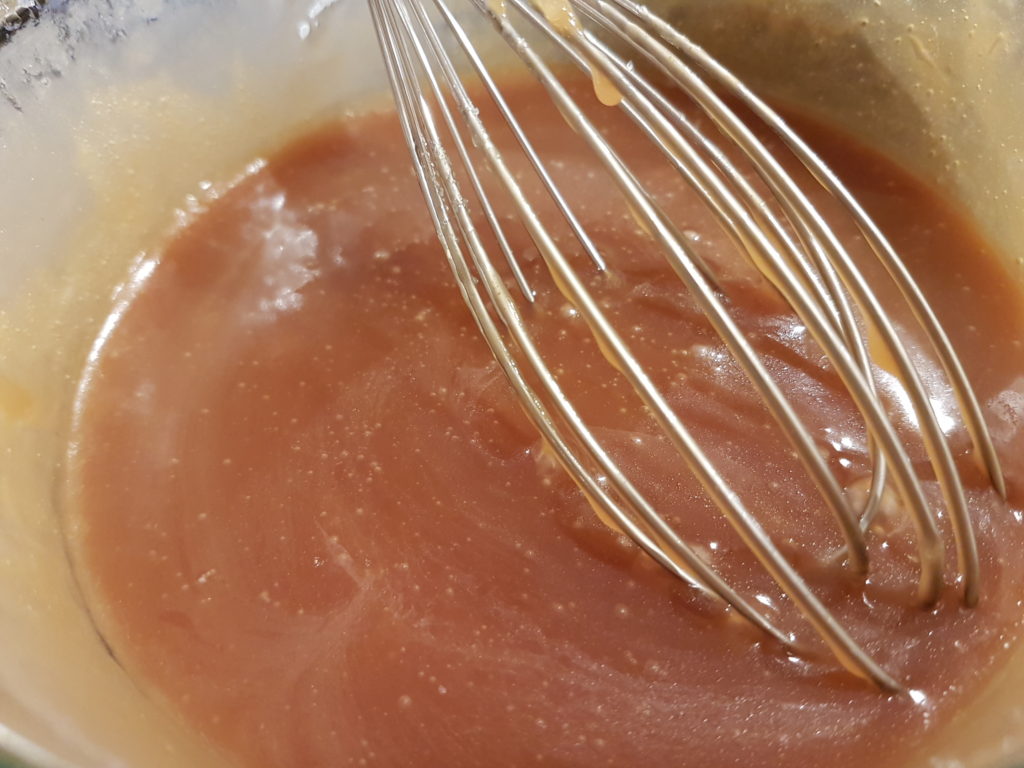 My friend David posted a recipe for salted caramel cream cheese brownies last week. They are completely over the top. I mean, brownies. With a cream cheese mixture swirled in. Scratch that- a caramel cream cheese mixture. WAIT, I mean, a SALTED CARAMEL CREAM CHEESE.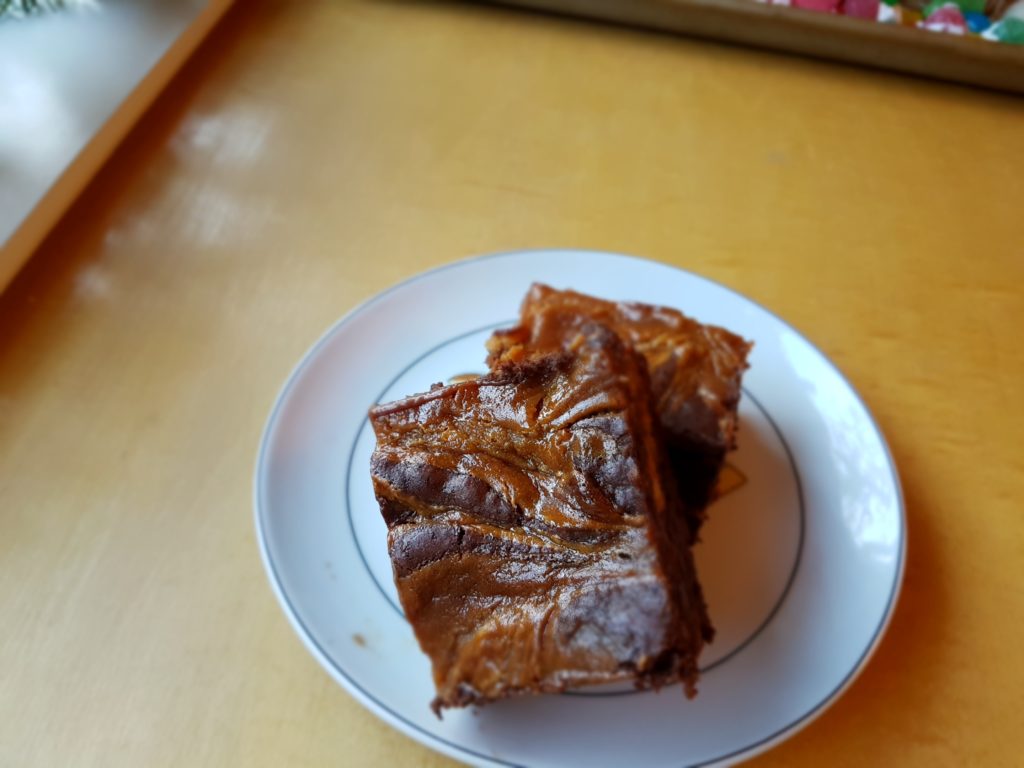 Yum. Decadent and perfect for those I need chocolate NOW emergencies.
I made them that very day. I just happened to have a ton of cream cheese, heavy cream, and corn syrup on hand. (I know, I'm probably going to die an earlier death =P But at least I will have enjoyed eating well?). After skimming the recipe, I decided I would double the recipe. If I'm going to make such a big mess, I want more than one 9×9 inch pan of brownies! Of course I got lazy and used a 9×13 inch pan, which turned out UBER thick brownies (and took about 30 minutes longer to bake!).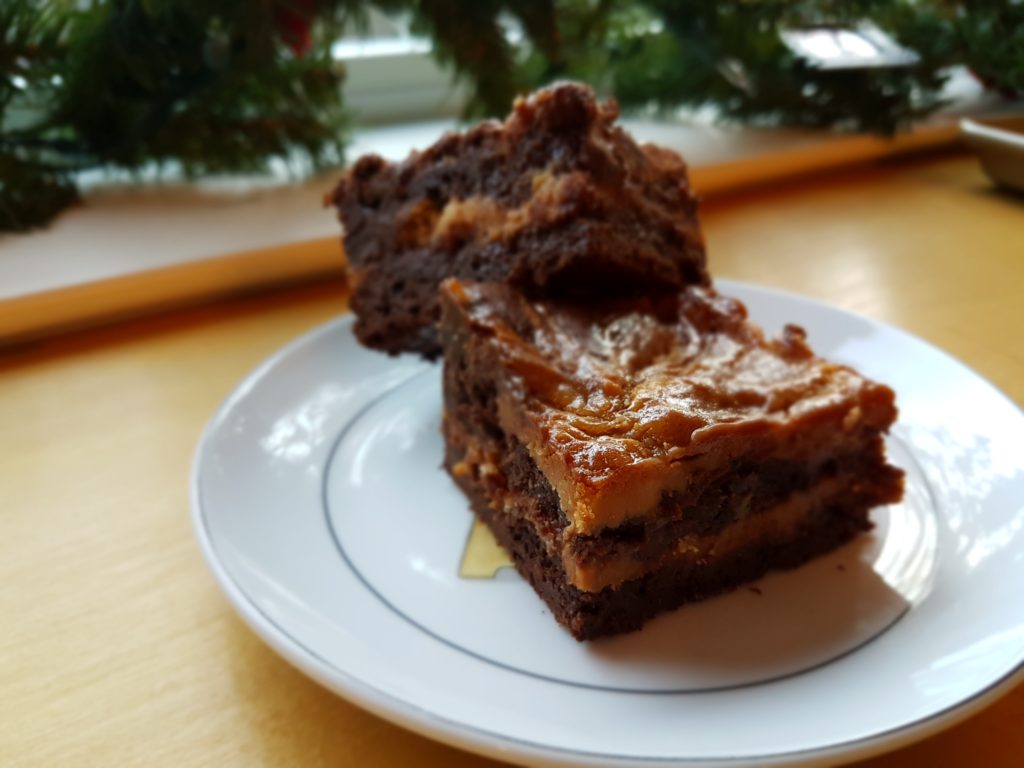 Not complaining. But they're not as pretty, either.
Anyway, I'm so glad I tried this recipe, because inside this brownie recipe was a GEM: A MICROWAVE SALTED CARAMEL RECIPE.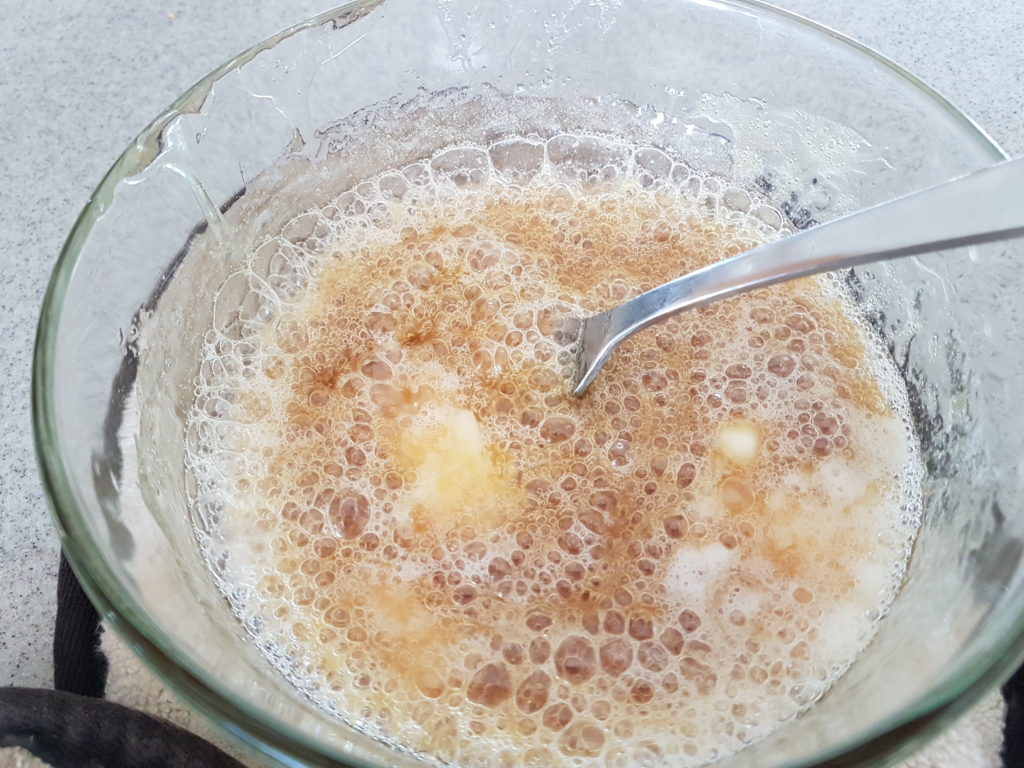 YUMMMYYYYY!!!!!! I don't usually love making salted caramel because I always get too close to burning it over the stovetop. But I do love eating it. By the spoonfuls. It's seriously addictive, and this recipe solves my stovetop problem: microwave stuff for 4 minutes, add in other stuff, DONE. Stir it into your hot cocoa, blend it into brownies, top your ice cream… or do like I do and just eat it by the spoonful. MmmmMMMMmm.
read more
October 20, 2016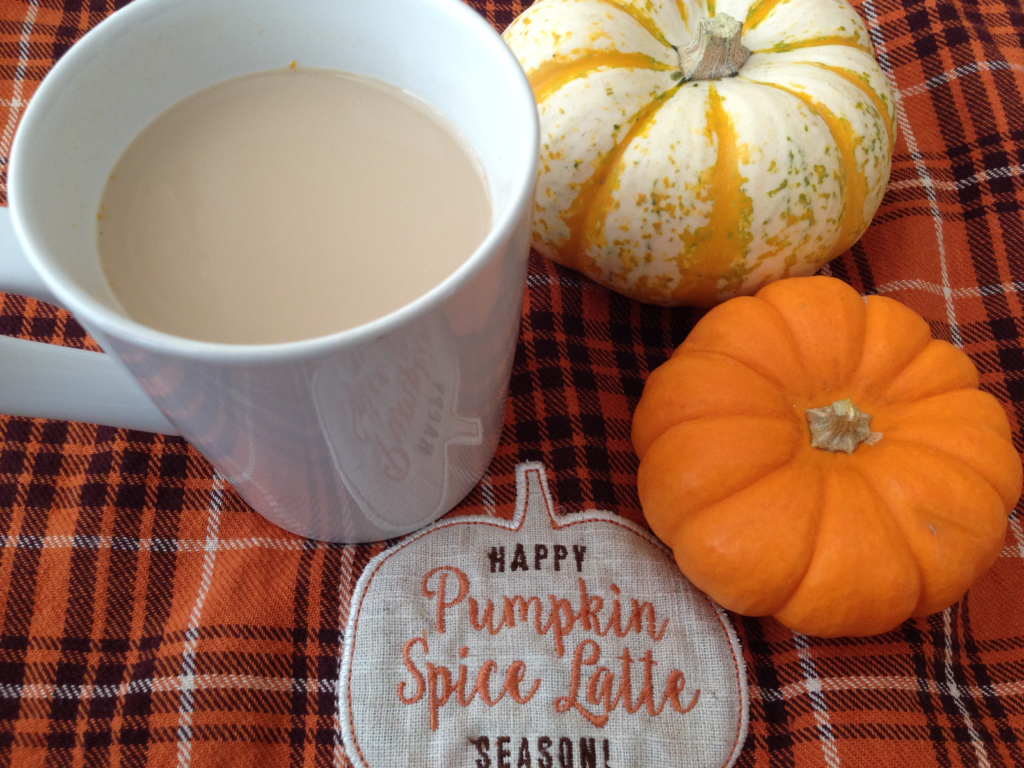 I'm not that good about checking my Facebook messages, so it was a couple days later before I saw my friend Angie's message: "I wanted to share a recipe and write about pumpkin because I love pumpkin and I thought your blog could use something pumpkin.
"
It's true. She loves it. This is definitely not the first year I've seen pumpkins take over her posts on Facebook, and I gotta say, I love the way she goes all in on the season!
By the time I finished reading the recipe, I was dyinggg to try it out. So I did, and it is DELISH. I deviated from the instructions a bit and added my coffee to the pot of milk and pumpkin and then used a hand immersion blender to blend it all together. So good. I'm making it again tomorrow! I will say the first 98% of it was really smooth, but there was a little bit of pumpkin residue at the bottom of my cup. Maybe my Vitamix blender would have prevented that? Not sure, but it's not going to stop me from making it again! Try this out and let me know if you love it! 
---
Pumpkin Spice Latte Recipe
Guest post by Angie L.
Fall is my favorite season. Two of my favorite things about fall are pumpkin and pumpkin spice latte. When I went to coffee shops for pumpkin spice lattes, I didn't enjoy the pumpkin spice lattes as much as I'd like because they were loaded with sugar and I couldn't taste much pumpkin. So, I was on a mission to make the perfect homemade cup of pumpkin spice latte.
read more
September 23, 2016
There's a post I have been REALLY wanting to get out to you about responding to questions from kids… because if you have a toddler like me, you're probably fielding a lot of questions alll the time! And I recently found a new strategy I LOVE using with my little girl. But man it's been kinda crazy times over here, and every night that I've meant to pound out that post, something else has come up.
So instead, today is about oatmeal. Because I've had this post ready to go (but kept forgetting to snap a picture for it). It's really yummy oatmeal! My friend just happened to test the recipe this week, and she liked it, too! "So tasty, quick and easy!" It really is yummy, so I hope you try out this warm, toasty, stick to your ribs oatmeal with the cooler seasons approaching!
—–
This is my new go-to oatmeal recipe. But wait, JoEllen, you already posted a steel cut oatmeal recipe! Ah, yes. I did. And I still like that one! It's chock full of steel cutty, apply, cinnamony raison goodness! And you can freeze it into pucks and simply reheat in the morning- what's not to like?
Nothing, except that I have a new recipe I've been using and loving, and I prefer it for many reasons:
I use quick cooking steel cut oats (which are only $7.99 for 112 ounces from Costco!). Faster and less expensive.
I use my Instant Pot electric pressure cooker, so I really can just dump everything in and then forget about it until it's all done.
I use less liquid (about half the amount of my previous recipe!), which means the oatmeal is more toothsome and chewy. When I reheated frozen batches from my old recipe, it came out a bit mushier than I preferred.
I skip the apples now, which makes it SO MUCH FASTER. I will probably add them back if Costco ships them through Google Shopping Express again, but until then, I probably will take the easy breezy route and just use raisins as my add-in. Such a time saver!
I usually double this recipe and freeze two batches the same way I described before. It works great! I also find that the bottom sort of caramelizes in the Instant Pot, which I find kind of awesome. It adds a toasty nuttiness to your oatmeal (though the pot is admittedly annoying to clean afterward)!
If you don't have an Instant Pot, this same recipe works on the stove top (instructions below). Enjoy!
read more
August 15, 2016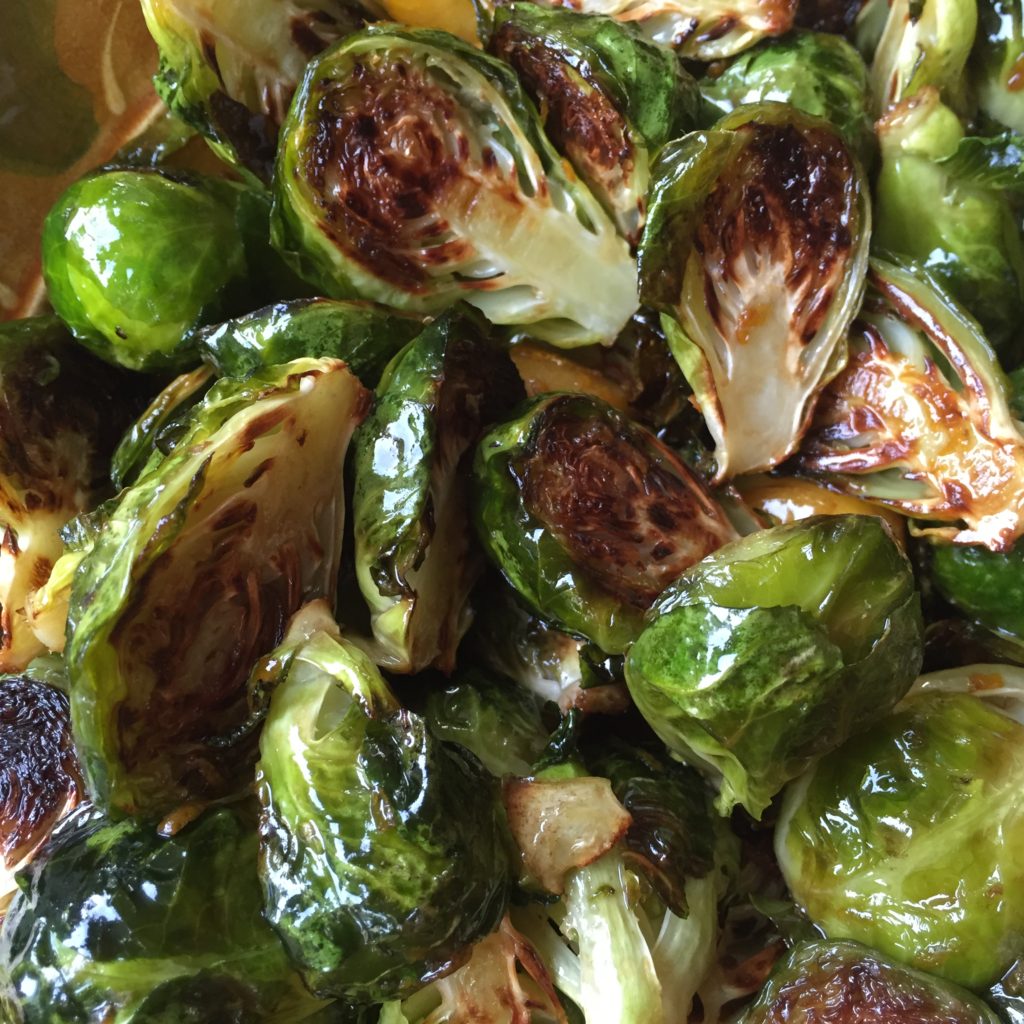 We eat this all the time. Everyone loves it. I enjoy roasted Brussels sprouts on their own, but this easy sauce definitely takes it up a notch and makes it something special! It was this dish that caused me to go and buy a vegetable book in the first place. If you're in charge of veggies or looking for a good side dish to bring to the next gathering, try this one!! It won't disappoint.
---
Roasted Brussels Sprouts with Orange Butter Sauce
From Fast, Fresh & Green by Susie Middleton
Ingredients
1 lb small Brussels sprouts, trimmed and halved lengthwise
2 tbsp extra-virgin olive oil
1/2 tsp kosher salt
2 tsp balsamic vinegar
1 tbsp pure maple syrup
1 tbsp fresh orange juice
1/2 tsp finely grated orange zest
2 tbsp cold unsalted butter, cut into pieces
Instructions
Preheat oven to 475 degrees Fahrenheit. Line a large sheet pan with parchment paper.
In a mixing bowl, toss the Brussels sprouts with the olive oil and 1/2 tsp of the salt. Arrange the sprouts in one layer, cut side down, on the parchment.
Roast until brown and tender, 15-18 minutes. (The tops will be dark brown and crispy and the sprouts should feel tender when pierced with a paring knife.) Transfer the sprouts to a mixing bowl.
Combine the balsamic vinegar, maple syrup, orange juice, and orange zest in a small saucepan. Heat the mixture over medium heat just until it's hot (you will see a bit of steam), but not simmering. Remove the pan from the heat and add the cold butter, several pieces at a time, whisking constantly until the mixture is smooth and creamy. (Don't reheat the mixture or the butter will break and the sauce won't be creamy.) Pour the sauce over the sprouts and stir thoroughly but gently until most of the sauce has been absorbed. Transfer the sprouts and any remaining sauce to a serving platter or dinner plates.
July 9, 2016
Life's been good.
Here's what I've been up to lately:
These chocolate chip cookies are amazing. They come out chewy, buttery, savory-salty in a great way, gooey, chocolatey, crisped up just right… possibly my new favorite, which I really didn't think could happen.
Good Old Fashioned Pancakes. They are really truly fluffy pancakes. I can't think of how many times a pancake advertised itself as fluffy and came out disappointingly flat. This batter was unusually thick and, well, fluffy even when I dropped it on the pan, but nothing weird happened. Just satisfyingly fluffy and moist pancakes when they finished. I added banana slices to mine. Blueberries next time. Yum.
Carving out some ME time. Like, I actually asked my husband for a day off, and he took a day off from work that very week so he could give me a real day off! I went shopping. Like, real shopping where you browse at your own pace, try on clothes, and wait in line to buy the things you decided you liked. Cannot remember the last time I had the luxury of time and space to do that! I also visited the great outdoors (for a whole 30 minutes…) and got a massage. Aw yeah.
Getting swamped in preschool research again. I had actually already gone through all this in January and applied and enrolled and everything. Done. But now it's July and my child has already changed and grown so much since then that I'm reevaluating our whole arrangement. Of course it's the Bay Area, and it's July… which means I am way behind the game now if I want to actually get into one of our top choices. We'll see! 😛
I actually tried one of those TasteMade recipes someone posted on Facebook and the pasta I made was SUPER TASTY! It's super not good for you (Heavy cream? Sausage? Cheese?!), but doesn't that just convince you that it really does taste great? It does. It's like the other creamy carbonara-y penne dish I love, but even easier. So I'm posting the recipe here for me, so I won't have to search for and then scroll down to the bottom of this page to find the recipe on my phone. I served it with Roasted Brussels Sprouts with Orange Butter Sauce (recipe coming soon!) and everybody was very, very happy with dinner last night. Yum.
It's been a pretty mellow but sweet summer, and we are enjoying these warm California days. Happy weekend to ya :).
read more