August 24, 2018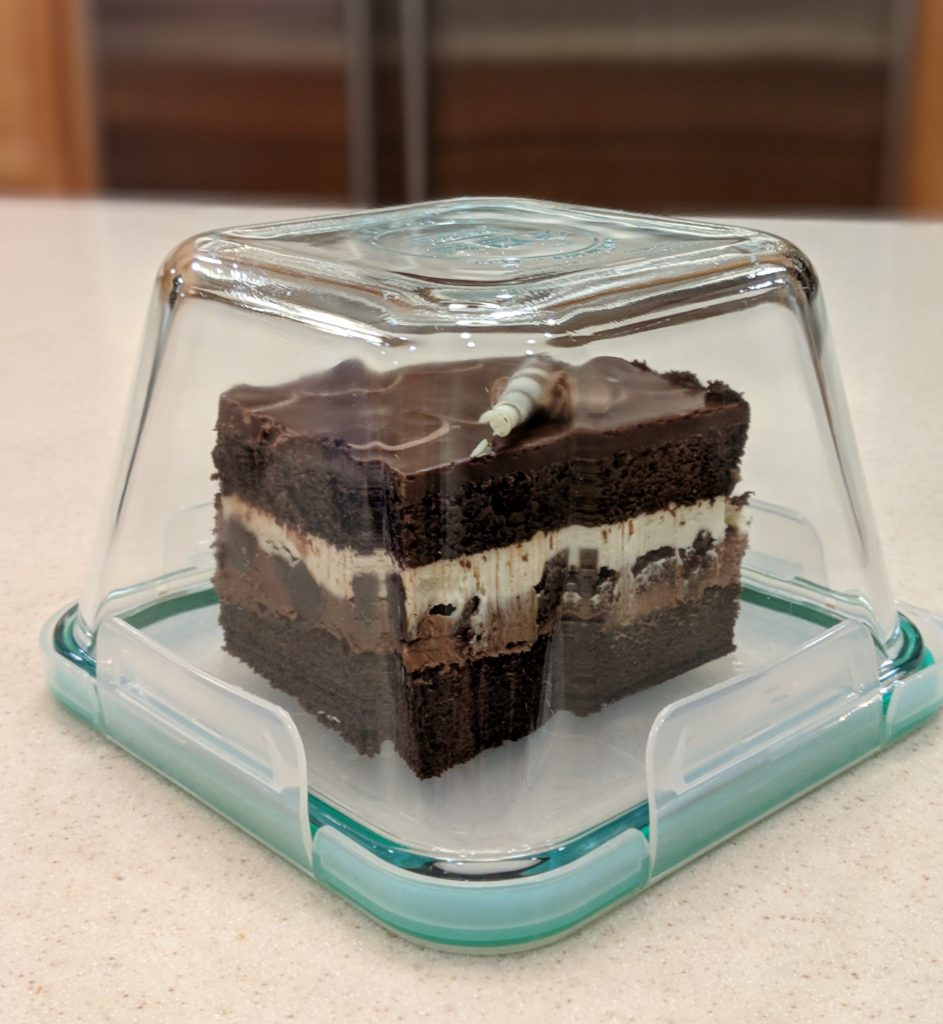 "JO. I just wrote one of your posts for you," Ben said, bursting into the office as I mindlessly scrolled through Facebook. He had an excited and boyish look on his face, and I was just happy to see that he was so happy.
"What?" I asked, glancing up.
"Ok, are you ready? It's called Life Hacks with Jo," he began, serious as ever, "and you can tell them about what you did in the kitchen."
"What did I do in the kitchen?"
"With the cake!"
"I didn't even make that cake."
"I know! But you stored it so nicely," he exclaimed. "You should share it!"
I wasn't convinced. Would people really want to hear a little tupperware trick?
Then earlier this week, a friend offered me a slice of cake. Her husband pulled out some Snapware to store it, and I mentioned my little trick. After an initial look of confusion, he tried it out and remarked, "Hey, that's a good idea! That makes it way easier to serve!" And I decided it was about time to let you all in on my little amazing life hack, along with four other simple (but useful!) things that will hopefully make you think, Why didn't I think of that?
read more
August 2, 2018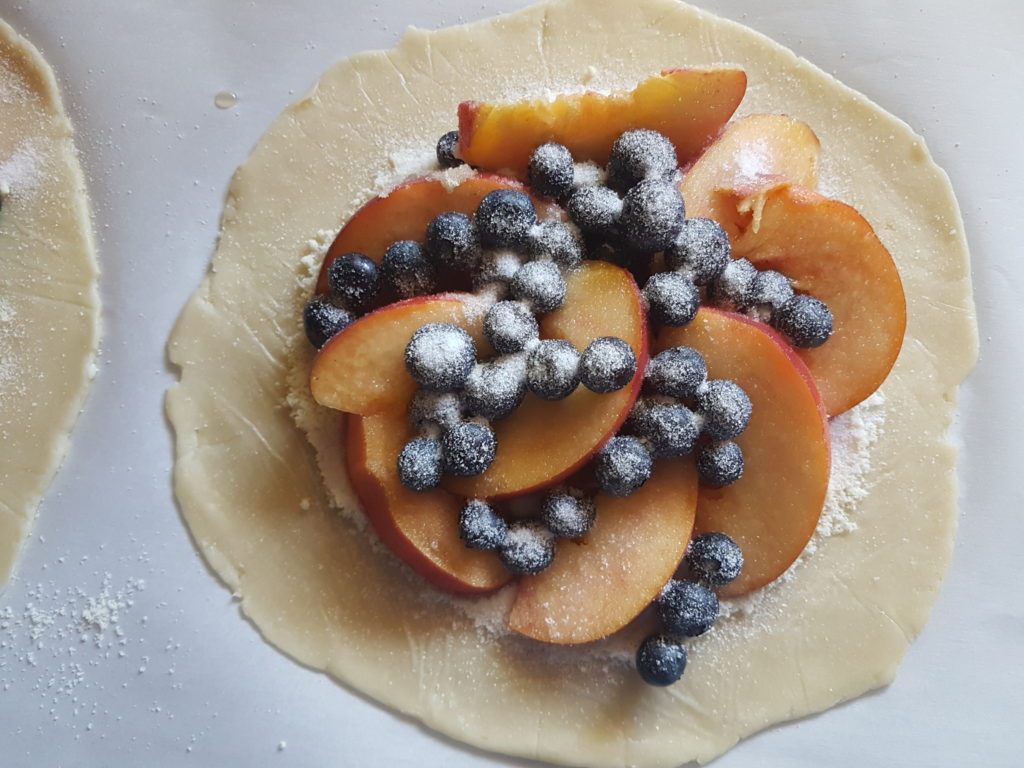 It started with an innocent trip to Costco. In July. Which meant there were enticing summer fruits beckoning to me as I strolled with my big, empty cart, shopping alone at 8:15pm, which is the absolute best (or worst??) time to shop at Costco. I sauntered over to say hello to the sweet produce.
They seduced me.
I drove home with strawberries, blueberries, a watermelon, bananas, and white peaches. All Costco-sized, of course. White peaches are one of Ben's favorites, and I couldn't wait to dig in! They're also my friend Kim's favorite, so I justified the purchase by telling myself she'd probably take half of them. Even so, I started to feel burdened by all the ripe fruit we would have to consume in the next week. I was comforted with the knowledge that summer fruits were going to be amazing right now, so this was the time to GO BIG OR GO HOME.
When we got home, I sliced one of those soft, juicy peaches open and… it was yellow inside.
They were not white peaches.
And then the strawberries weren't sweet.
And then the watermelon wasn't as amazing as last time.
What a bust!
What was I going to do with two pounds of mediocre strawberries, two pounds of blueberries, a ginormous meh watermelon, pounds of bananas, and 10 juicy, ripe YELLOW peaches?!
So I sat down with my fun new journal and decided on the fate of my disappointing purchases. Soon I had visions of fruit tarts, ice creams, juices, and galettes dancing in my mind. I had go-to recipes for almost all of them, so it was just a matter of remembering to run the blender before the kids went down for a nap, and sticking the ice cream bowl into the freezer so it would be ready to churn ice cream. No problem.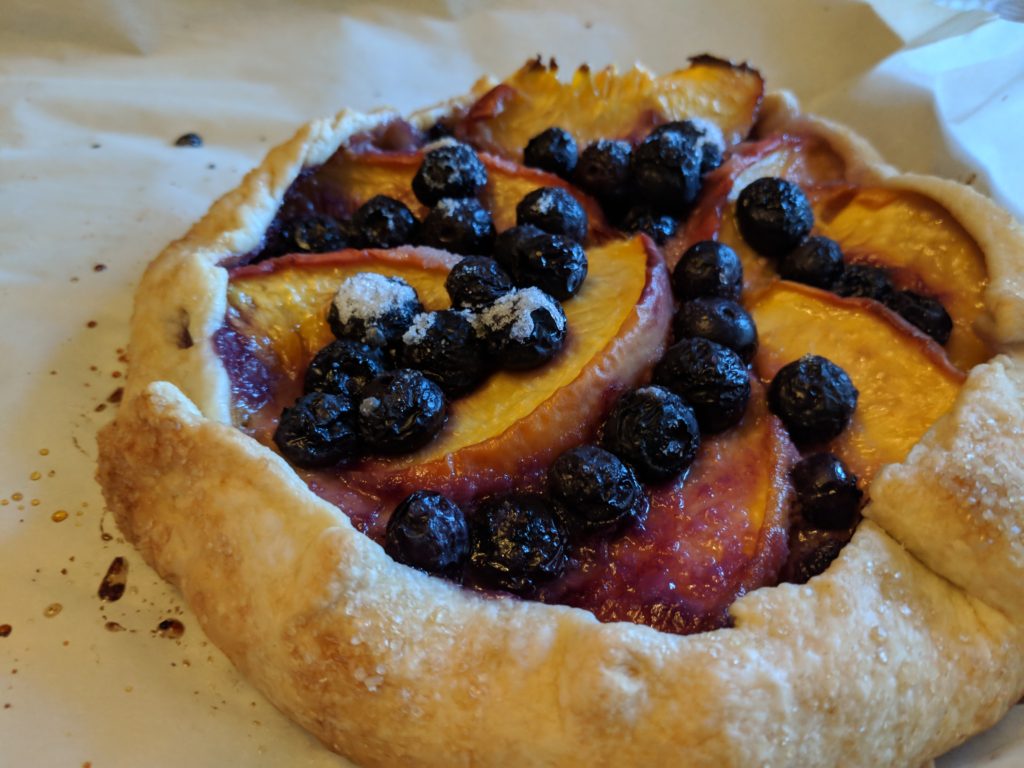 My first go at galettes
Except for the galette. I had never actually made a galette before, but had been itching to try since I had a slice of my friend Lauren's nectarine galette recently. Everything I read about galettes promised me that they were the more relaxed, rustic cousin to pies. They didn't require a pie tin and the fillings had minimal fuss. Just roll out the crust, pile fruit on top, and fold the edges over. This would be a snap to throw together, right?
Lauren happily shared her recipe with me, but as I skimmed it, I was immediately overwhelmed by the paragraphs of instructions. I like to keep my recipes short and sweet, and this didn't feel like the more relaxed, rustic version of anything. There were ~13 ingredients on the list, which was about 8 more than I was hoping for. So I went to see what my baking hero Dorie had to say about it, and then researched a whole bunch of other recipes online, and here is what I learned:
Your favorite go-to pie crust will do. Yayyy Trader Joe's!
You can go many routes on the filling, including using marmalade or jam, making a custard to pour in, creating a cornstarch/sugar mixture, or simply sprinkling some sugar on top. I went with the last one.
If you have juicy fruits (like peaches), you need something to soak up the juiciness or it will soak through your crust. You can line the bottom with a layer of bread crumbs (unseasoned), graham cracker crumbs (as Dorie did), pulverized amaretti cookies, or a mixture of ground almonds and sugar. I went with the last one.
You can brush the folded crust with egg wash or butter. I dislike touching raw eggs, so I used butter.
It is nice to sprinkle some crunchy sugar (like raw turbinado sugar) on the folded edges for a little crunch. Regular white sugar will do in a pinch.
There are a whole bunch of cooking temperatures and times (some with various times and temperatures within one recipe!), but I personally think a hotter oven will give you a crisper crust. So I went with that.
One recipe said to preheat the pan (pizza stone, if you have one) in the lower third of the oven while the oven is getting to temperature. I am guessing this is to keep the top of the crust from burning and also keeping the bottom of the galette crisp and less soggy. I followed that advice.
Smaller galettes can be delicious. The first time I made this recipe, I made two smaller galettes. The second time, I tried one big galette. I liked the smaller ones much more. They were easier to handle and didn't get as soggy in the middle (though I did add more peach slices to fill it in more, so maybe that was more to blame). I also personally prefer the higher crust to fruit ratio of the smaller galettes.
One of the reasons a galette really appeals to me is the idea that it's supposed to be very simple. Also, the fruit I was using was actually good, so I didn't want to mask that with custards or jams or lots of sugar. So, with simplicity as my guiding principle, I started with my favorite store-bought pie dough (thank you Trader Joe's!).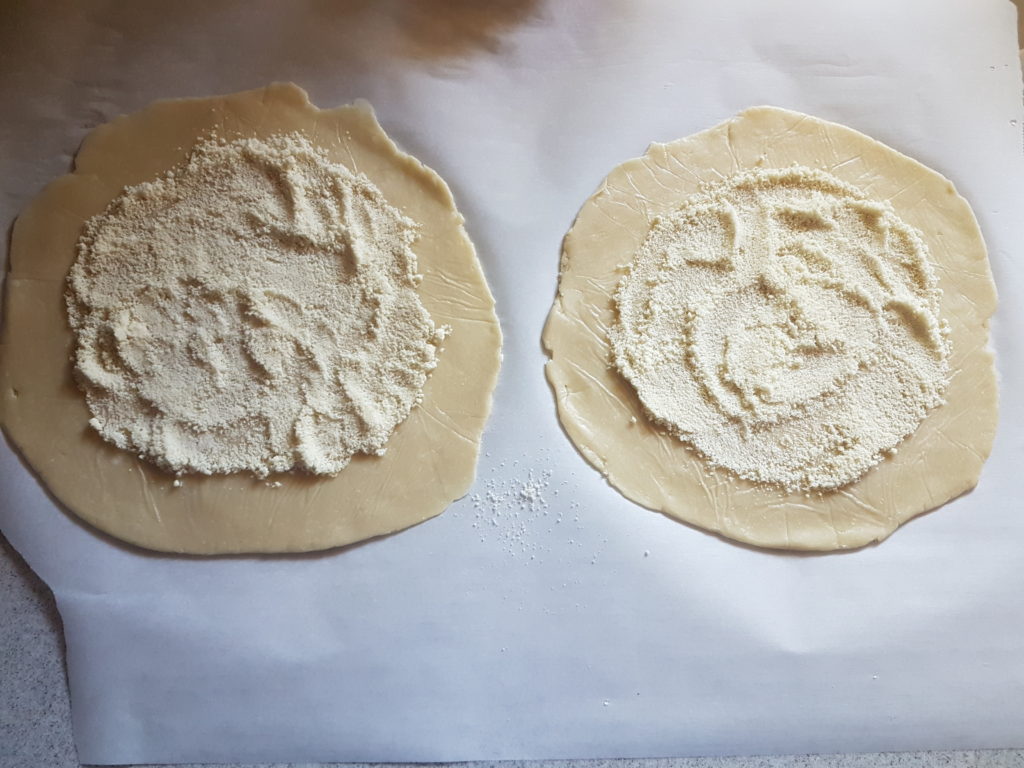 I didn't make a fancy filling, but just sprinkled on a bit of sugar.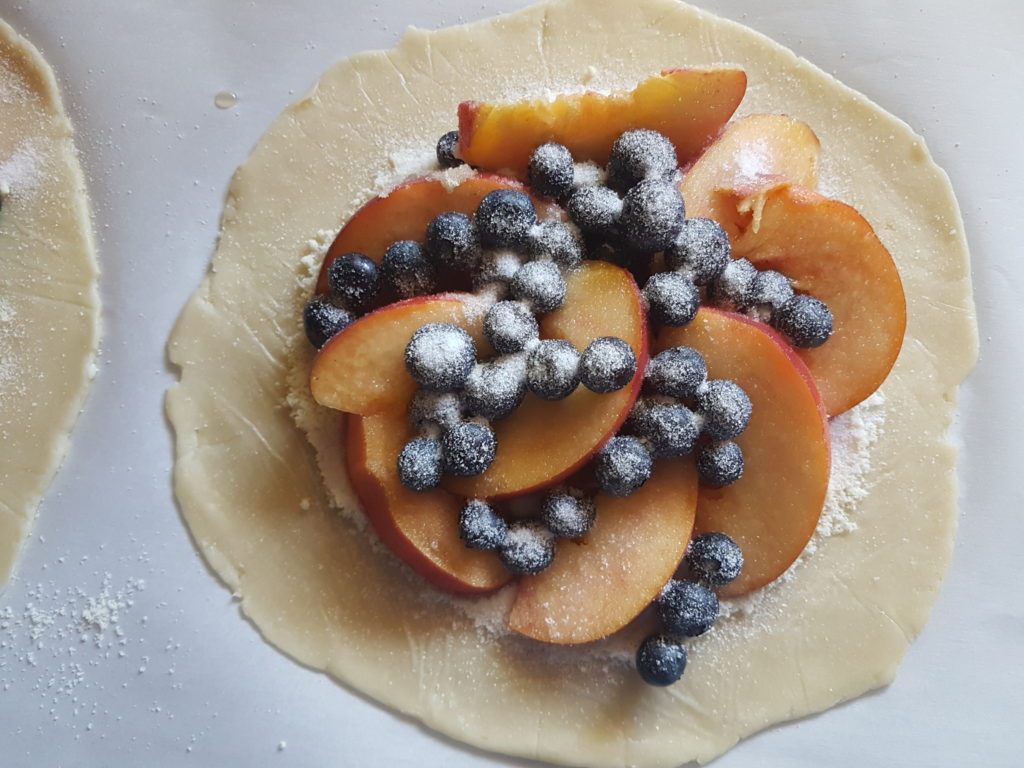 I generally followed the instructions from Smitten Kitchen that Lauren had sent me, with a few (simplifying) tweaks.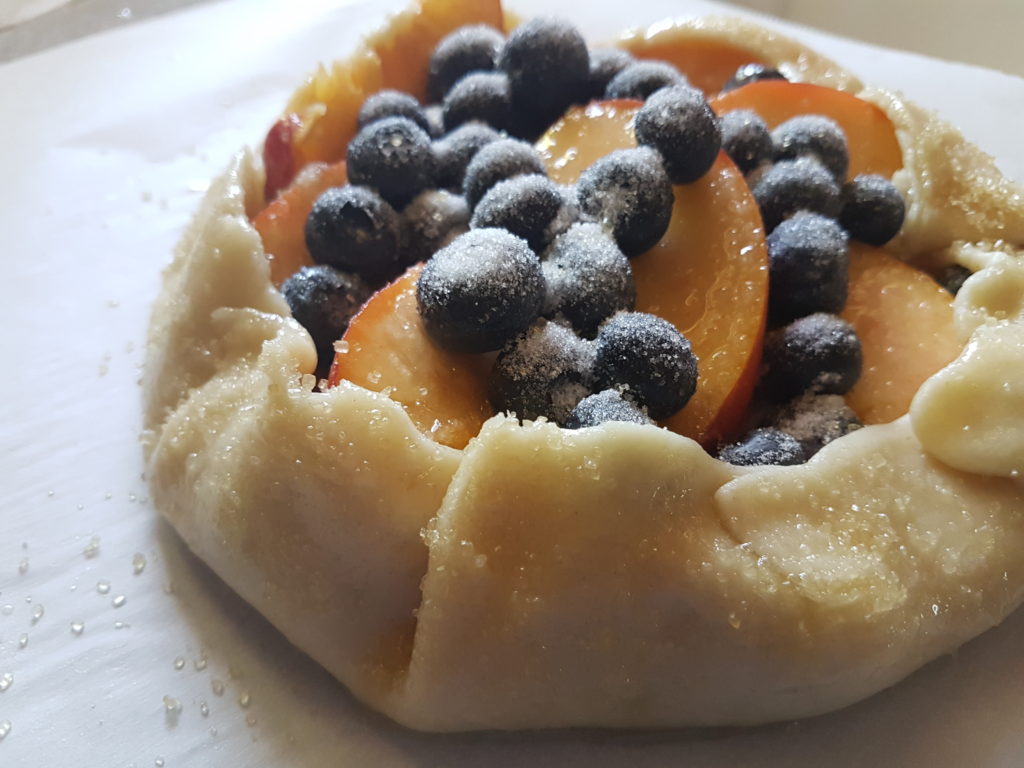 The final result was delicious!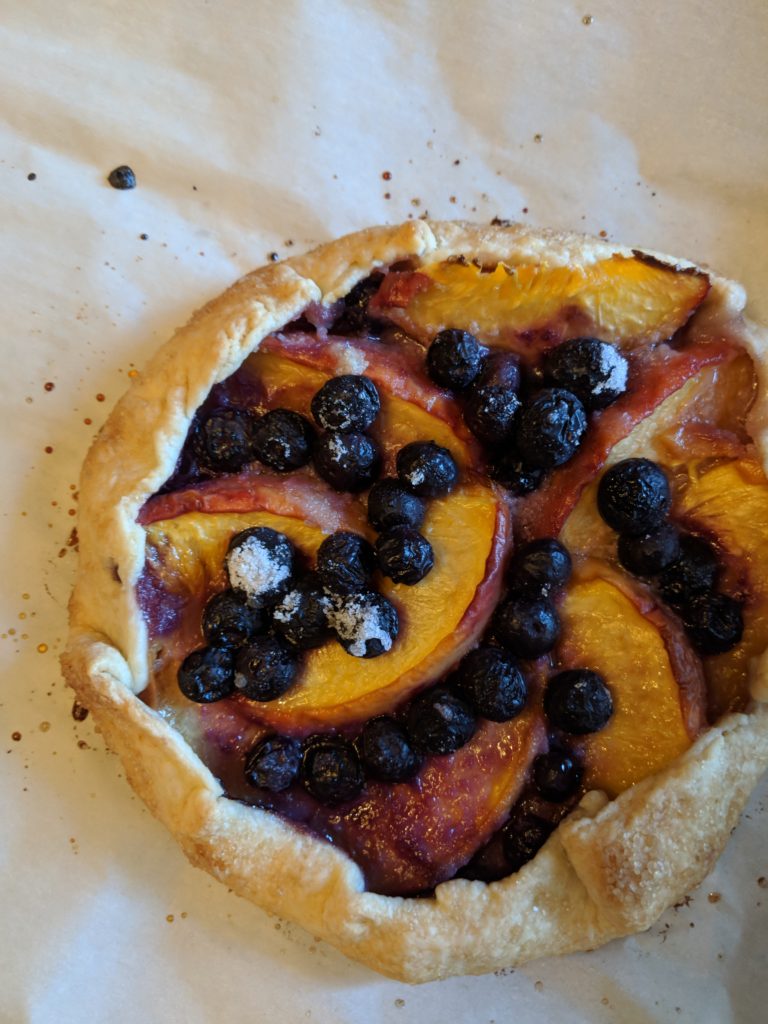 It was simple but elegant and my friends each got seconds and I'm already trying to find another excuse to make it. Which means I need to write down how I made it so it will turn out good again. So here goes!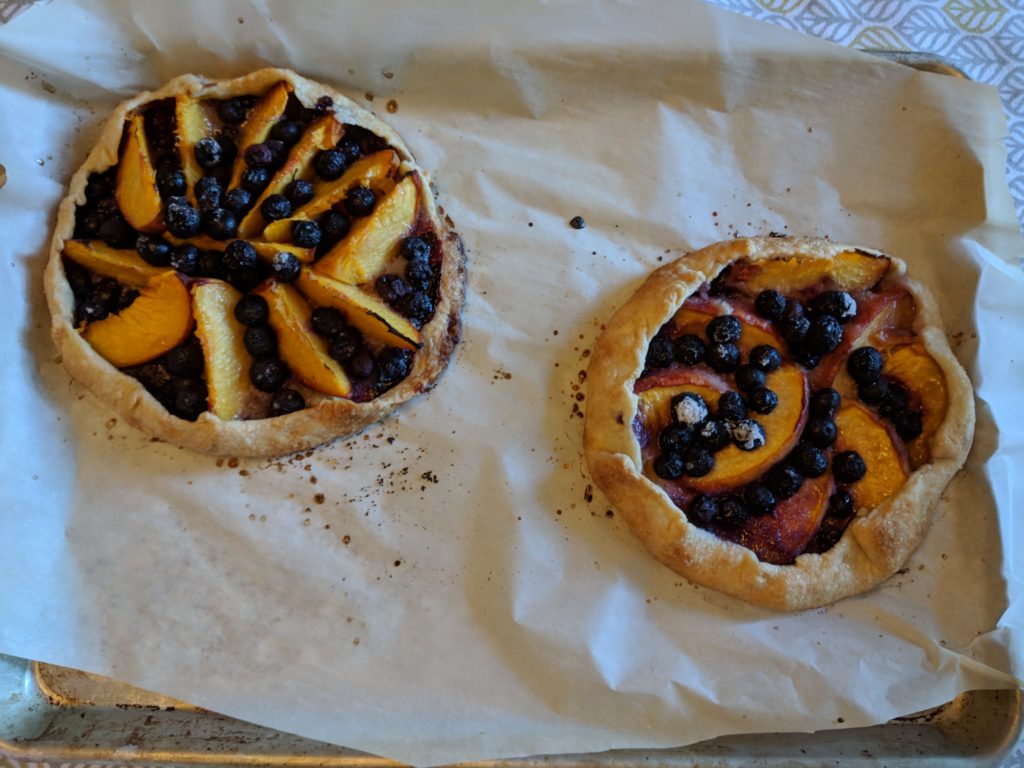 read more
May 28, 2018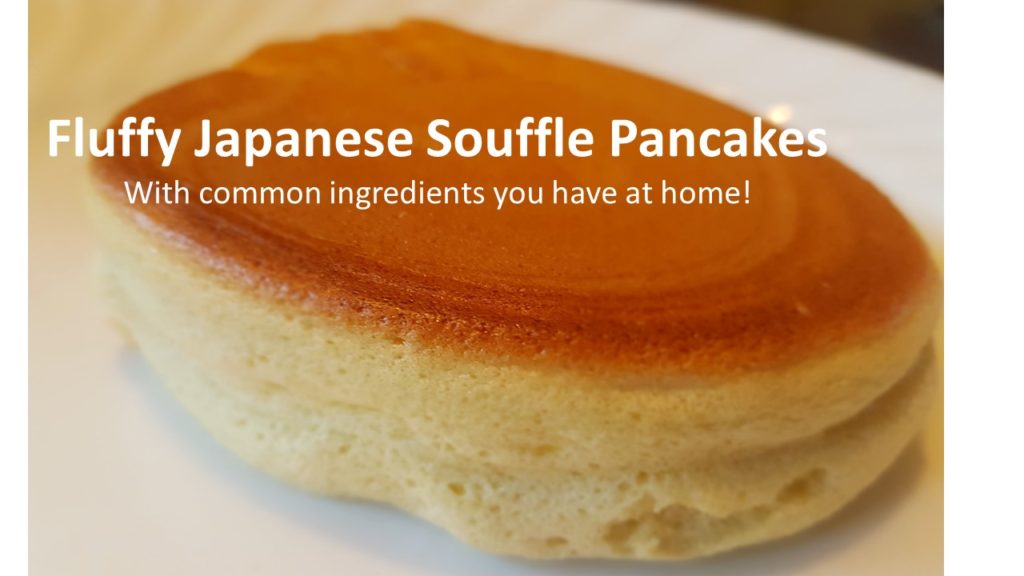 I was wasting away on Facebook yesterday when this lovely video popped up in my feed:
Mmmm… fluffy, lightly sweetened, bouncy souffle pancakes. Some people commented that they had tried them before in Taiwan and Japan and said it was like eating a cloud, and that it was airy like cotton candy. The stuff of daydreams.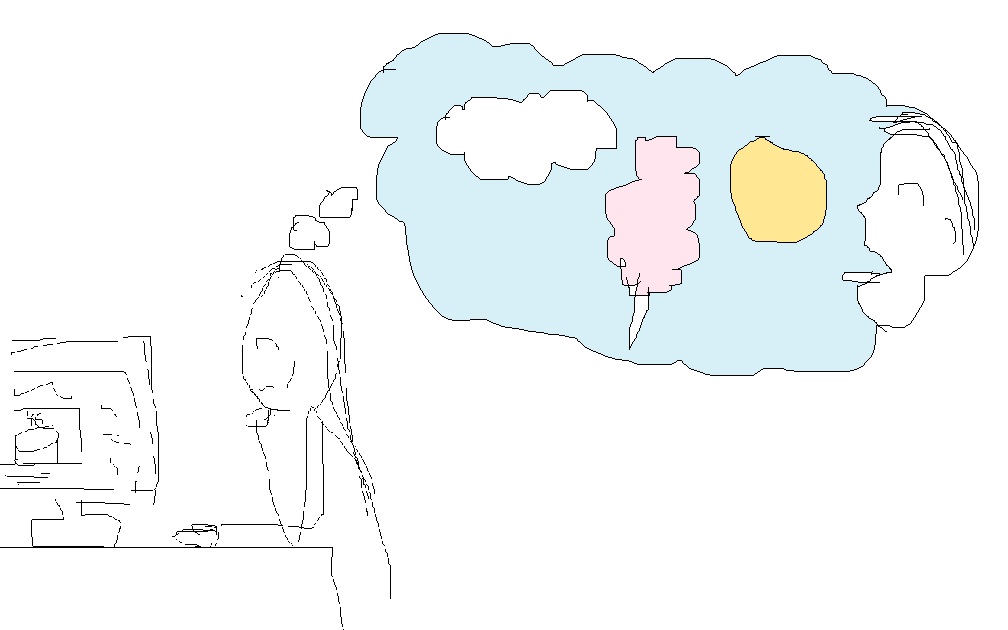 I watched all the way through wondering how well the inside got cooked and how fluffy it would taste in my mouth. So I went searching for recipes and videos online. I couldn't seem to find the right kind of recipe when I searched "Taiwanese Fluffy Pancake," but there was a lot out there for "Japanese Fluffy Pancake" and before I knew it, I landed on the familiar pages of Nami's blog at Just One Cookbook and was quickly convinced that her recipe held the key to a perfect fluffy pancake experience in my future. It looked very similar to the fluffy ones in this video- maybe with a little less bounce, but just as tantalizing.
read more
March 11, 2018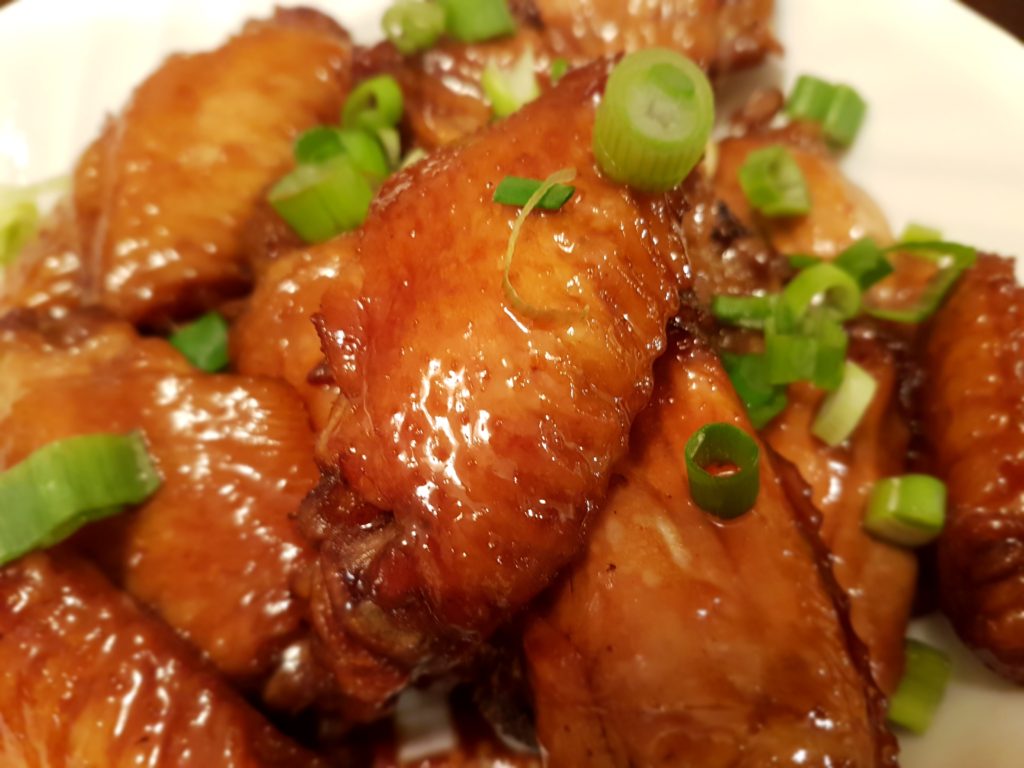 These soy-glazed chicken wings are a dish from Ben's childhood that really live up to the memories. His mom makes it almost every time we go over for dinner, and it's a tasty treat that is gobbled up in minutes every single time. Everybody loves it. For years, I kept asking her for her recipe and method, and she didn't have a recipe, but insisted it was really simple- just simmer the down the wings in a soy sauce mixture with Chinese rock sugar. That was it.
I tried to recreate it a few times, following various recipes I found online for proportions, but always ended up with something that came out beige-ish and tasting like boiled chicken wings… with some soy sauce. They did not hit the spot. Last time we had dinner at her place, I asked again for her method, determined to figure this recipe out. She must have known I would ask, and smiled as she pulled out a bag of rock sugar she had set aside just for me.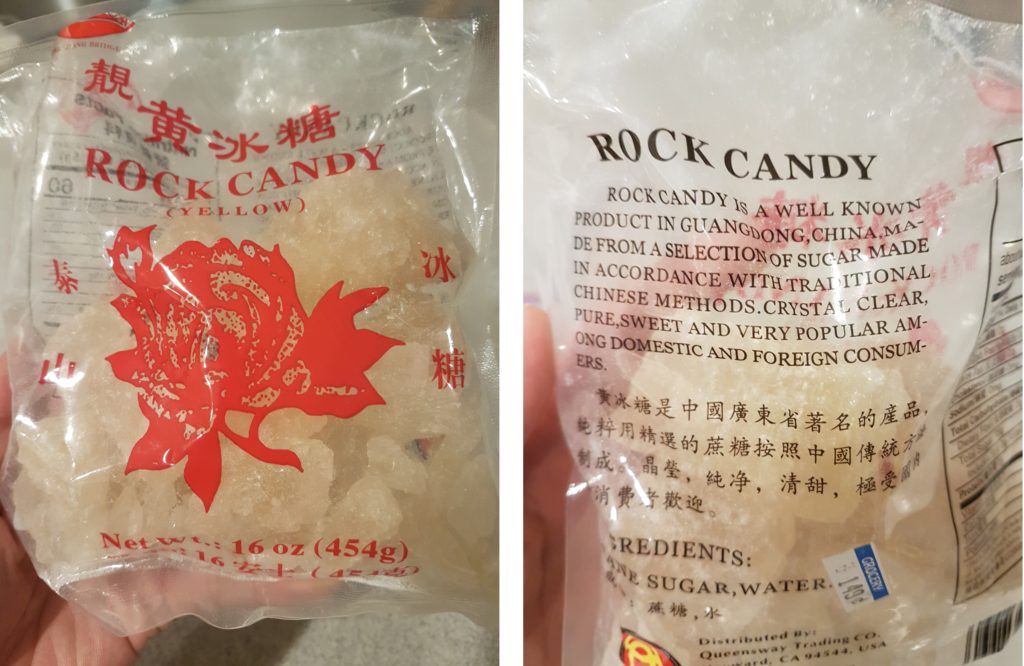 How did she know I still hadn't actually tried it with rock sugar? (I have like 25 lbs of white and brown sugar already at home- it's hard to justify buying more haha). Well, she was right, and guys: IT MAKES ALL THE DIFFERENCE. It had that extra special flavor and gave that extra syrupy sheen that was missing before.
But I didn't know that until I went home and decided to just kind of wing it (har har) instead of using an online recipe. I made two other adjustments this time, increasing the amount of soy sauce and keeping the wings in one single layer in the pan. I used my potsticker method: pan-frying for a bit, then adding liquid (sauce instead of water though) and letting them simmer down until almost all the liquid evaporated. I guess that's kind of like braising?
Anyway, they turned out AMAZING. The wings had a rich, glossy sauce and were finger-licking DELICIOUS. I am happy to say that we have a new easy weeknight go-to chicken recipe to add to the mix! Try these, and maybe you will, too!
read more
November 15, 2017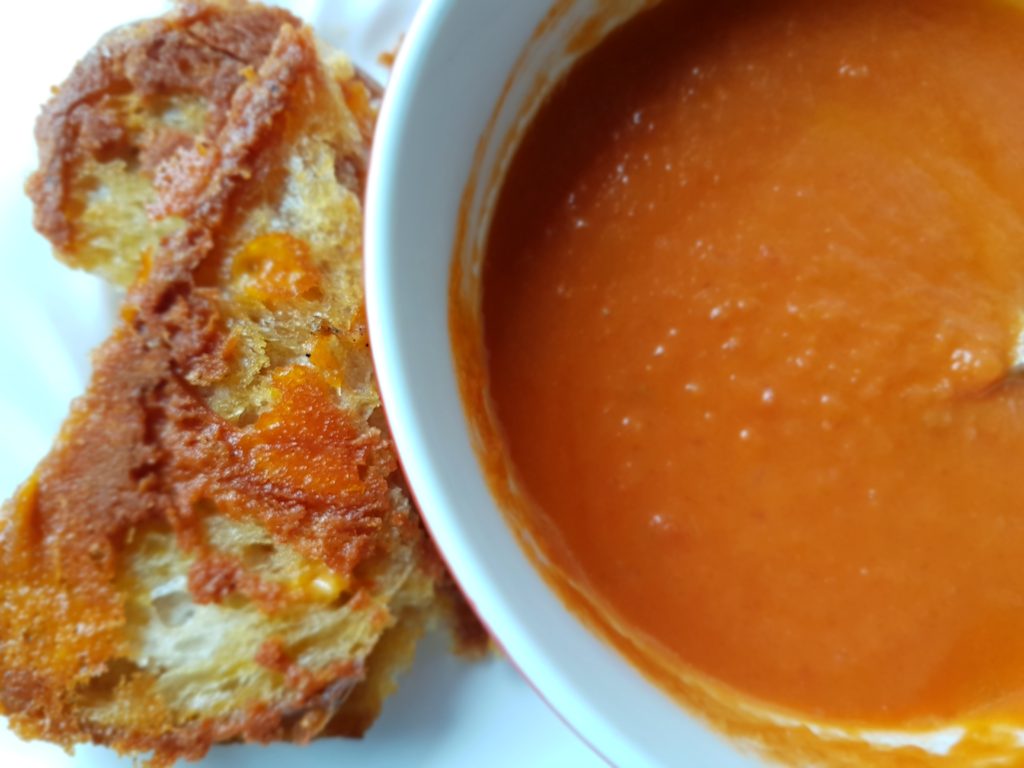 Something about the cold weather makes me want to spend all my time in the kitchen. When the air gets chilly, all I want is to snuggle up with a good book and put yummy things in my belly. I recently found a new (old) favorite comfort food combo: grilled cheese sandwiches with tomato soup! And I can't stop making it. I crave it daily and have never had so many large 28 oz cans of tomatoes in my pantry. Not only does this meal combo essentially require only six ingredients altogether, but they're all things that keep pretty well so you can cook it up whenever it strikes your fancy.
I was inspired after thumbing through The Magnolia Journal, which encouraged readers to have simple soup gatherings. I could tell they were really trying to hammer in the message that it's not so much about making a big fuss with lots of food, but just enjoying good company with a warm and comforting meal. Even if that meal is just a pot of soup. Comforting doesn't have to mean fussy, and I tried to take that message in and allow myself the possibility of serving a one (!) course meal with friends over. Could I really do it? Just soup? Would people feel like it wasn't worth the effort of coming over if it were… just soup? Hm.
I can't really see myself doing it, but it wouldn't be too hard to throw in a grilled cheese sandwich. And I'm pretty sure no one would be complaining if I did it the way the magazine recommended (in a different section)- literally grilling the cheese on the skillet first. Ohhh yeah. I tried it last week and just KNOWING my cheese got some of that crispy browned cheesy crust from my seasoned cast iron made me feel like I was eating something special. I also looked up an easy tomato soup recipe to go with it, and found a one of those awesome recipes that is not only easy (and essentially 3 ingredients!), but SO DELICIOUS. As one person had commented on that site,
…this is the best homemade tomato soup that I have ever had, at my age (old) I have a lot! Add to its simplicity and the reason for its winning nature, no flavor competing and muddying the pot, becomes clear. Simply delicious is pure decision. Thanks to you for this final and only recipe in my tomato soup 'collection'.
That was the comment that made me commit to this recipe, and turns out it was so true! This soup wins because of the simplicity of the recipe- no sugar, spices, herbs or cream. This allows the tomato flavor to truly stand out! It's delicious. I made it for my husband and left the house before he had a chance to eat. He wolfed it down and promptly texted me, "Lunch was amazing" followed by "!!"
That made my day!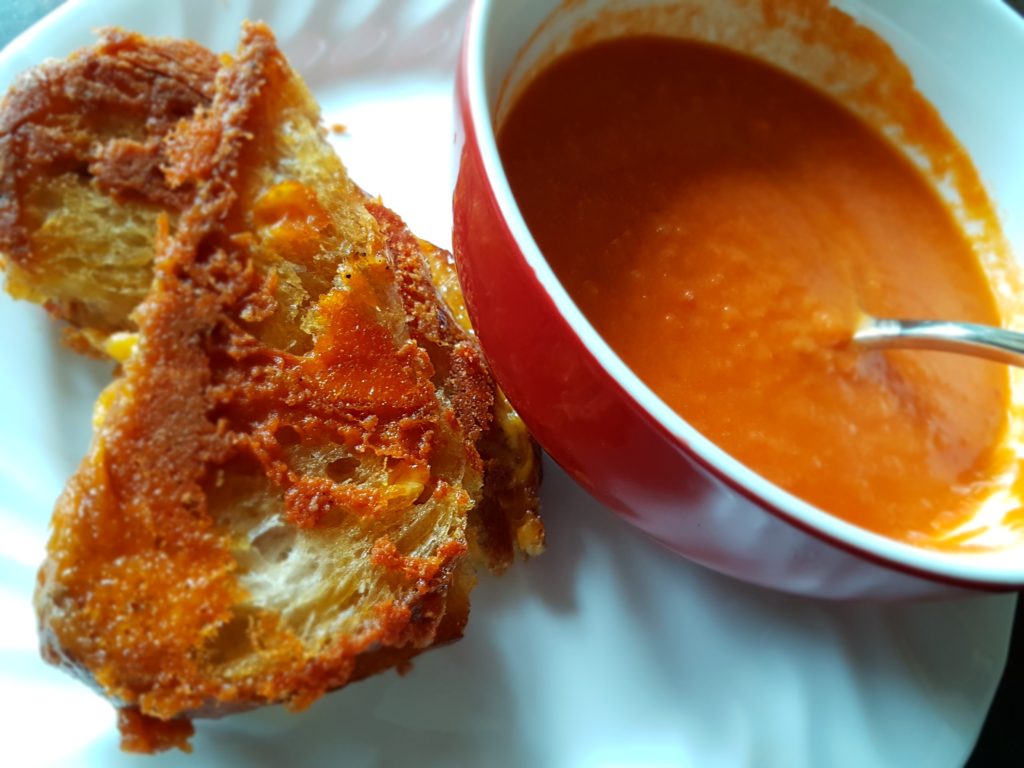 So I have and will make this again and again. Who wants to come over? Sunday lunch anybody? 🙂
read more
November 6, 2017
Some of my favorite traditions take place in the fall: pumpkin patches, spiced cider, caramel apples, pumpkin pancakes, and pumpkin spice lattes. I'm looking forward to adding Dorie's Chocolate Pecan Pie and the Fall Lantern Walk to that list this year! There is something warm and comforting about these traditions as the weather cools, especially since you can eat a lot of them :] YUM!
A couple years ago, I bought a donut pan, and for some reason I only ever feel like putting it to use in the autumn. I've made spiced cider donuts in the past, but picked up the 4-pack of canned pumpkins at Costco recently so I decided to try pumpkin donuts this time. I originally meant to keep it simple with this pumpkin doughnut recipe dipped in cinnamon sugar. I could just imagine biting into the sweet cinnamon sugar coating and the recipe seemed simple enough. When I coated my warm donuts in my own cinnamon sugar mixture, though, all I got was a very brown donut (not pretty and sugary like the photo!). I accidentally inhaled as I took my first bite and choked on cinnamon-sugar dust. Bleh. It was not an enjoyable eating experience, and I was not about to share that with friends.
Hmm… let's do a glaze instead, I thought. What's a good autumn glaze that would work with pumpkin? Apples… no. Maple syrup…? Yes. Maple is super autumny. Let's do it. 
I looked up a maple glaze recipe, groaned inwardly as I poured 1.5 cups of maple syrup ($$$!) into the saucepan, and spent the early afternoon baking and glazing donuts. Thank goodness the kids were having one of those afternoons where they were playing nicely alone AND with each other… for the most part. Maybe they instinctively knew that when they gave Mommy space to bake, their kindness would later be rewarded *omnomnom*.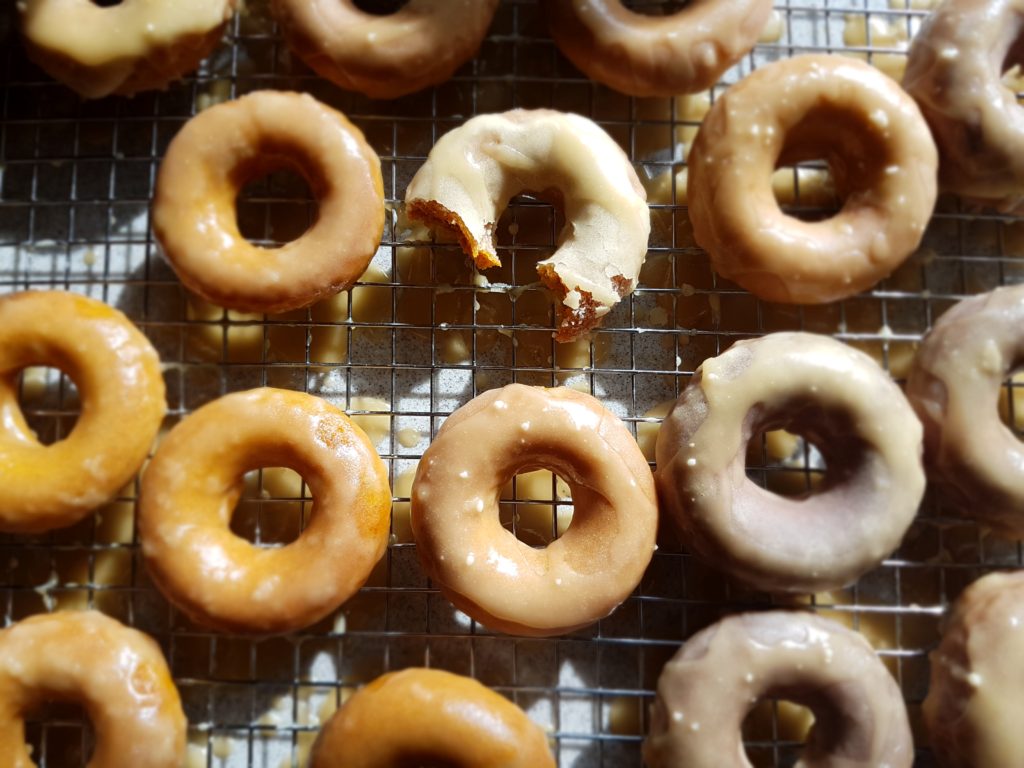 The donuts turned out pretty yummy and my friends seemed to like them! People kept asking where they were from and remarking that they looked and tasted professional :] Bonus points for being baked, not fried! I think we'll do them again next year, so here's the recipe for future me, and anyone else who might want to give these a go!
read more
August 28, 2017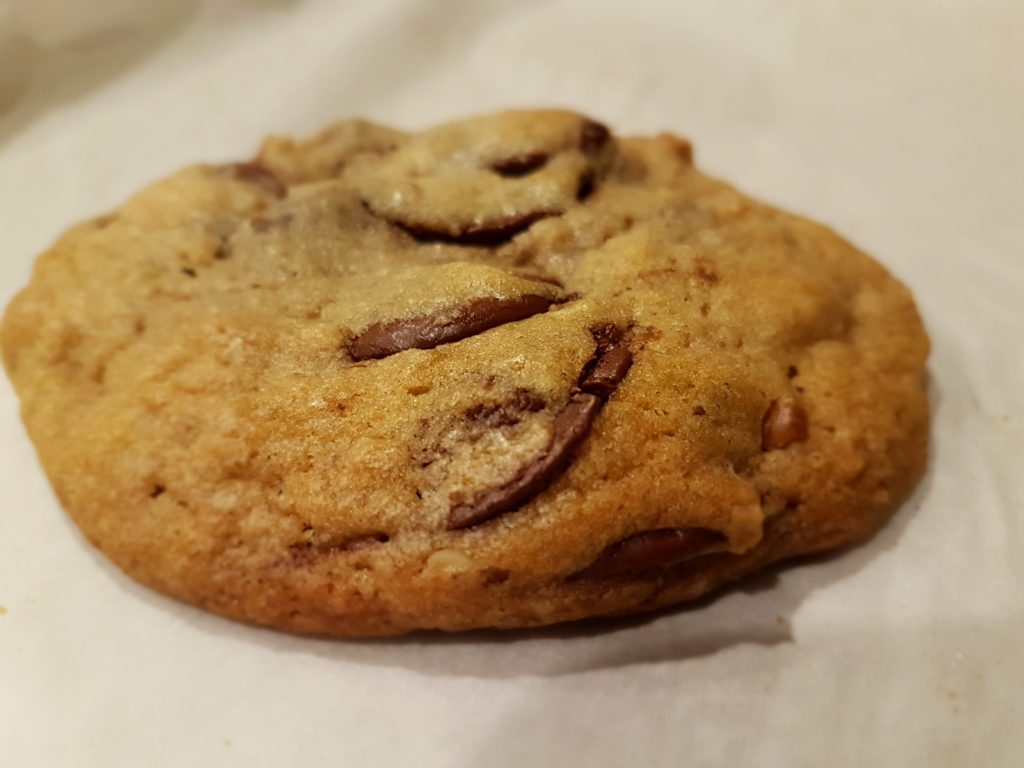 I can't believe I'm saying this, but I have a new favorite chocolate chip cookie recipe. Coffee toffee chocolate chip cookies will always have a special place in my heart, but if I'm going to take the time to triple a cookie recipe and freeze it, it's gonna be this one. It's not just a passing crush; this one's here to stay. I know this, because even though I posted my favorite chocolate chip cookie recipe two years ago, something in me kept searching for The Perfect Chocolate Chip Cookie Recipe. I was trying to satisfy a very, very specific cookie spot in my tummy: Crisp outer edges giving way to a soft inside, with gooey melty chocolate chunks and a hit of nuts for texture and balance of flavors. Not too sweet, big, chunky, and soft.
I was baking up a new chocolate chip cookie recipe almost every week for a while. Ben couldn't understand my incessant experimenting, because I already had my favorite… right? I mean, it was official on my blog and everything. Favorite.
read more
July 13, 2017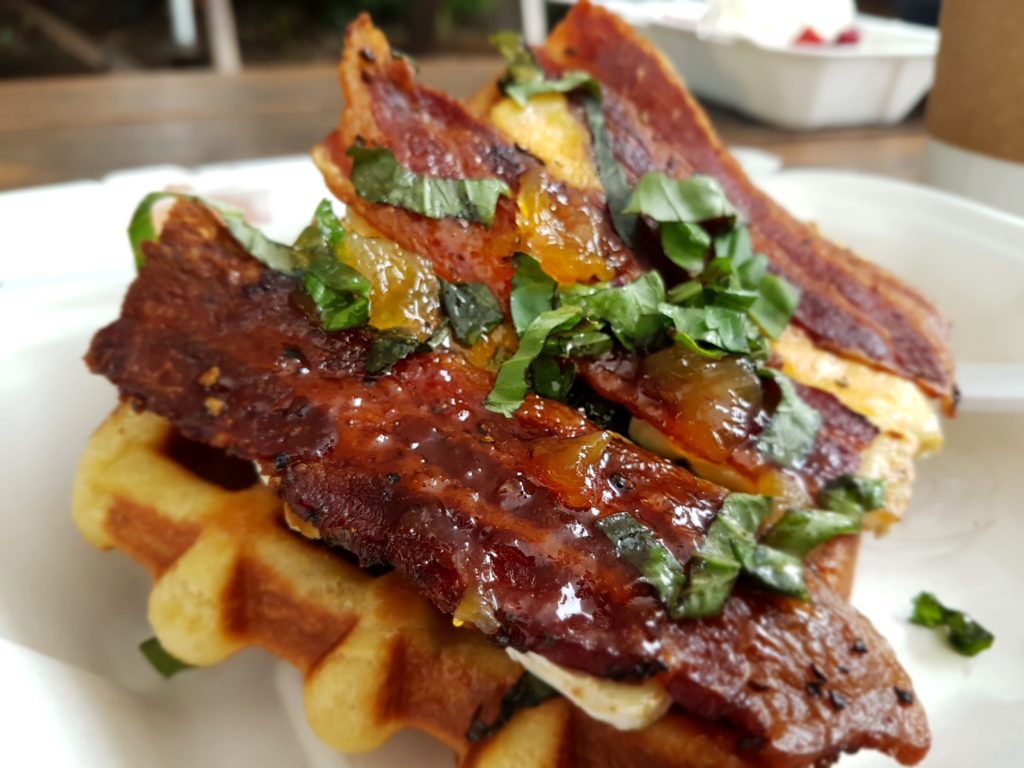 Bacon, brie, and basil waffle at The Waffle Window
After years of watching my friends eat their way through Portland, I got the chance to go up this past weekend with a good friend to enjoy a sunny and delicious weekend there!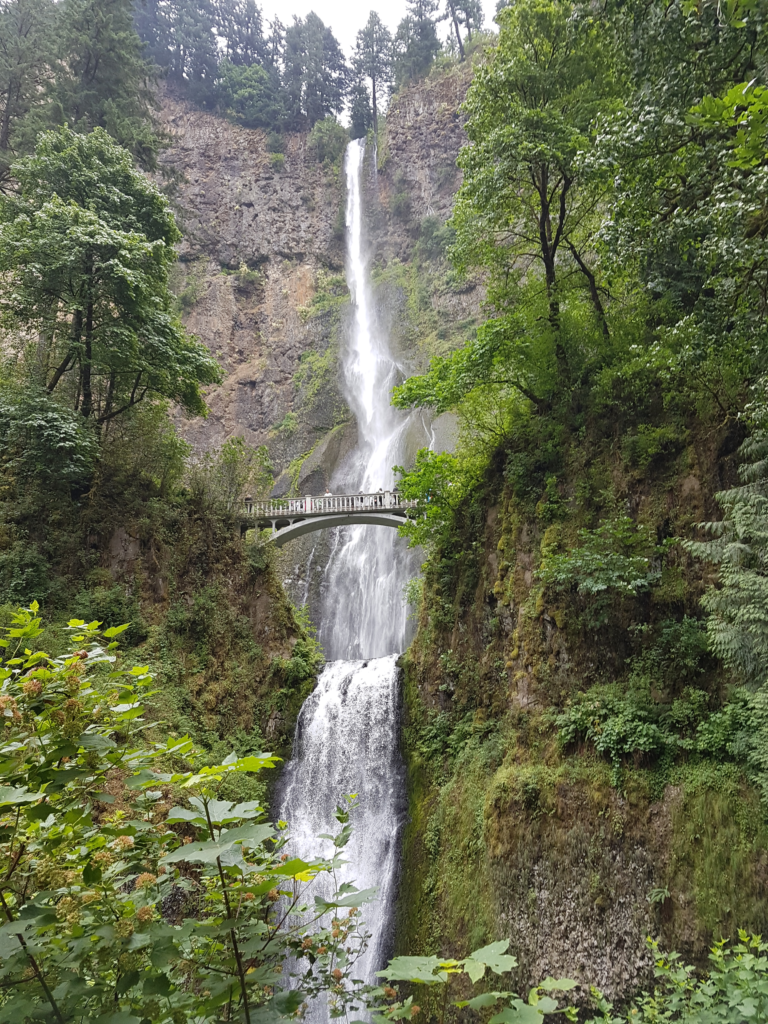 Multnomah Falls. Pro tip: Get there early (by 9am) for parking, and go for the hike to the top! It's a little over a mile and mostly uphill, but there's a fun creek with climbable rocks to reward you at the top.
We hiked and shopped and even stopped to smell the roses (literally), but one of my favorite activities was definitely the food. Yes, eating is one of my favorite activities :]. Here are some of the tastiest places I'd love to recommend to anyone else who is thinking of planning their Portland trip around their tummy, too!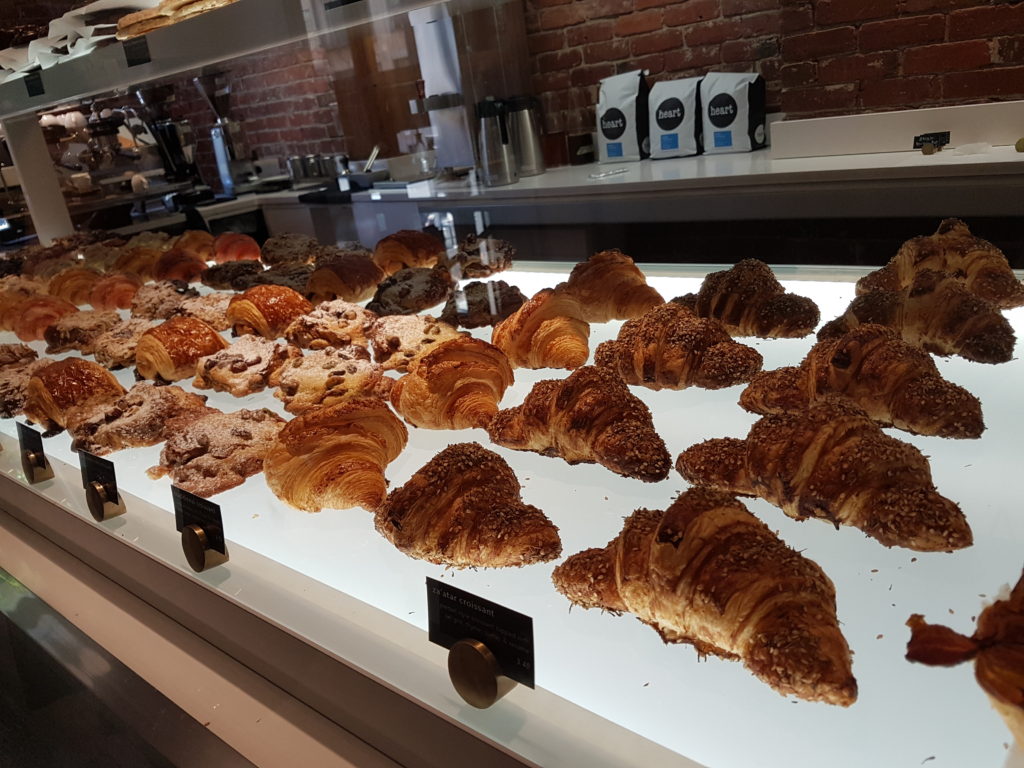 Gorgeous croissants with fun flavors at Nuvrei.
While I was gone, my parents and Ben watched the kids back at home. That's when he discovered, through trial and error, that I made a crucial error on my recent recipe for delicious pan-fried chicken. I accidentally wrote 1/3 tablespoons cornstarch instead of 1/3 cups, which matters since there are only four ingredients! If you tried making it, PLEASE TRY IT AGAIN with the correct amount of cornstarch! It will totally change the texture, and you will love it!
Okay, back to Portland eats :D. Warning: This is going to make you hungry!
read more
June 21, 2017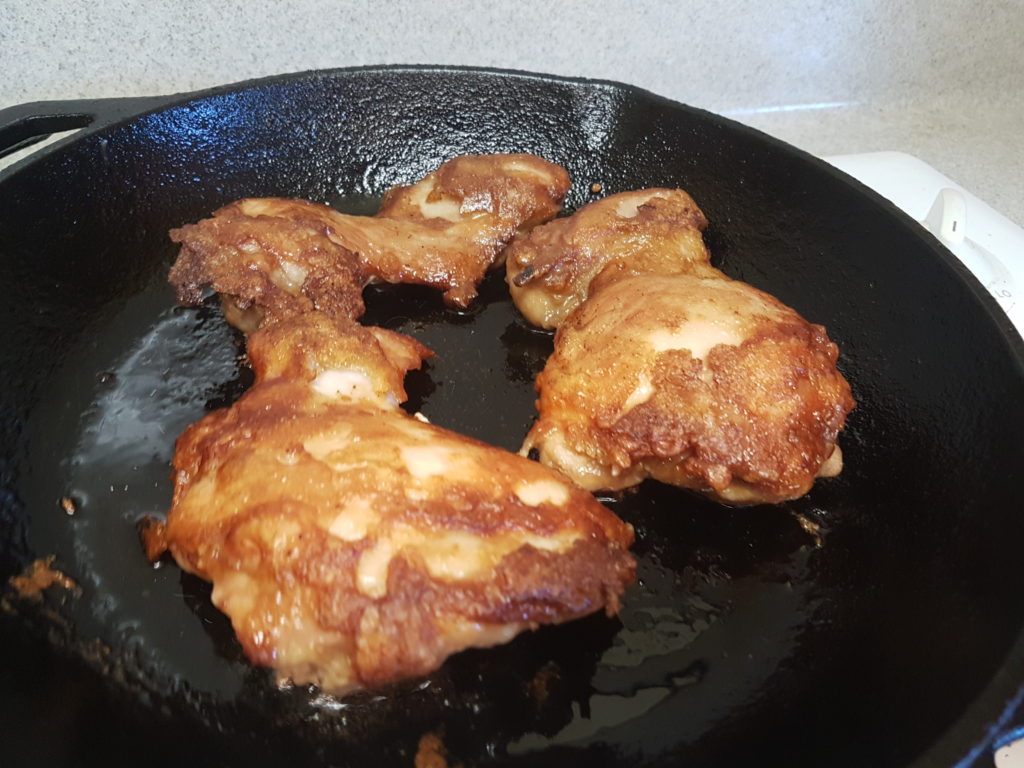 This dish is a winner, and has been in the rotation on a near-weekly basis for the last few months. It's tasty enough to earn such frequency, but simple enough that you don't get tired of it. (I know, that doesn't really make sense, but somehow it's true). The ingredients are few and super basic, but the flavor and texture will keep you coming back to it again and again.
I was always excited for dinner when my Dad had this sizzling on the pan, and decades later, I finally gained some cooking confidence and decided to follow his very simple instructions to make it: "Mix chicken with cornstarch, salt, and soy sauce. And fry." Wish I hadn't waited so long. This stuff is so good.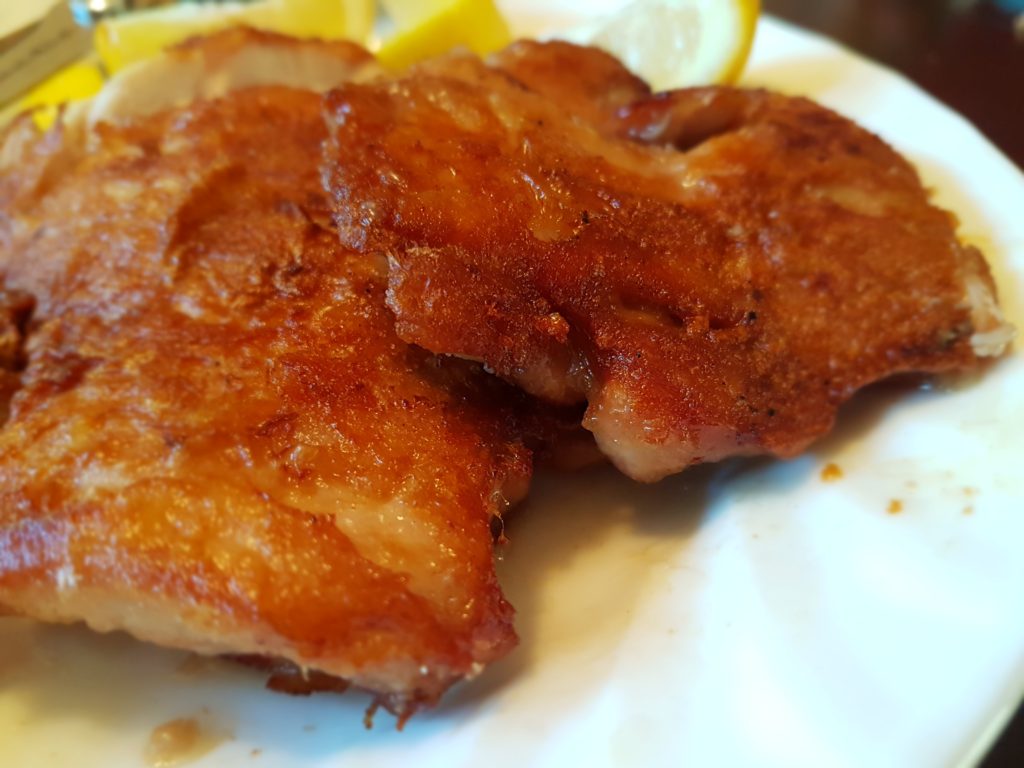 Now, I get to see that same mouthwatering excitement on Ben's face when he sees what I'm cooking up, "YUM. YOUR DAD'S CHICKEN." My daughter never fails to savor it, "Mmm, Mama, I LIKE this dinner!" And the cherry on top? IT'S SUPER DUPER EASY TO MAKE. And last-minute friendly, which is part of the reason why I make it so often.
You simply marinate chicken thighs in a mixture of salt, cornstarch, and soy sauce.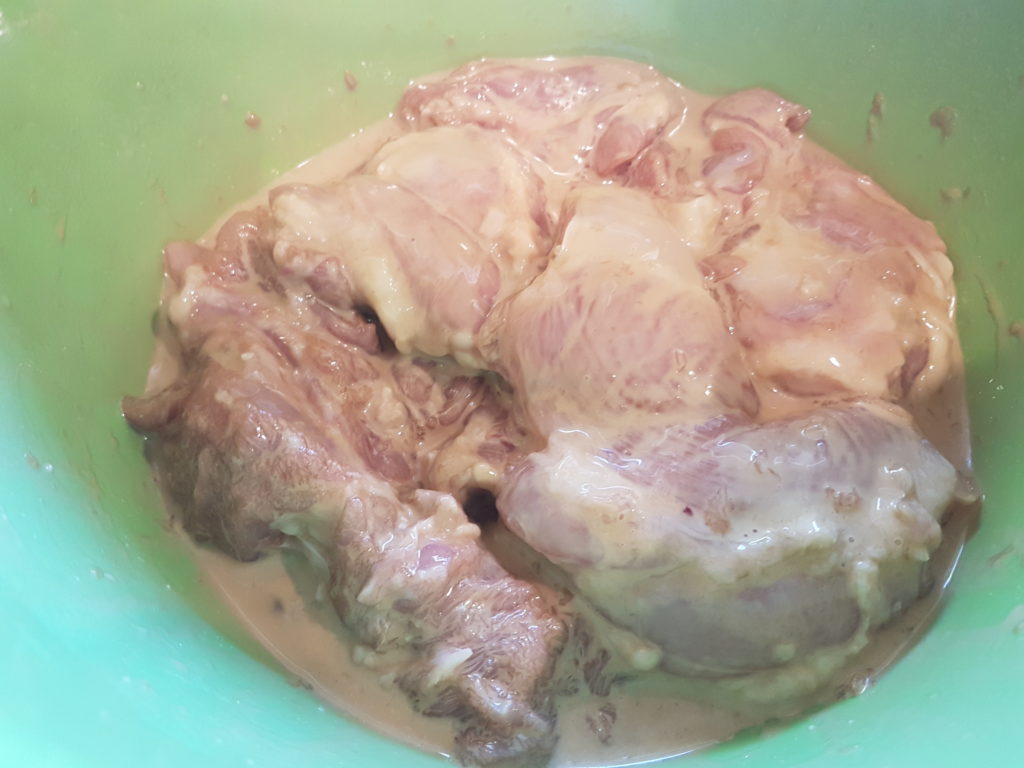 Heat up and oil your pan, fry it for a few minutes on both sides, and serve with a couple lemon wedges. We use kitchen shears to cut it into strips and eat it with rice and a side of veggies. Yum yum, it's easy peasy and scrumptious comfort food everyone will love!
read more
June 9, 2017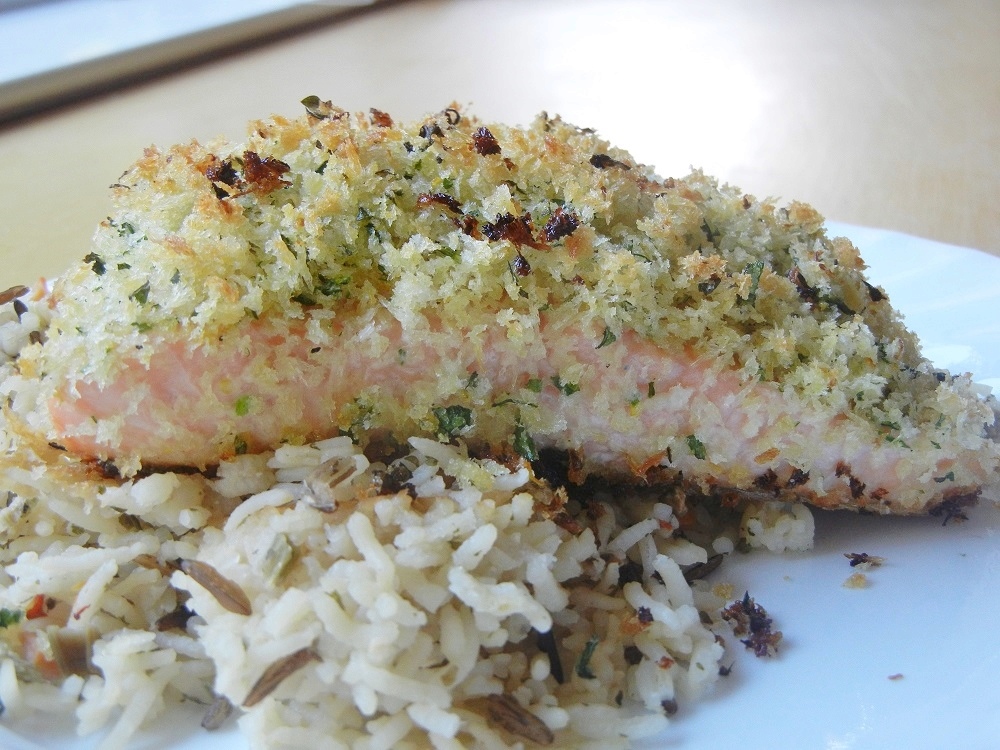 We love salmon. A lot.
We like it raw. Baked. Pan-fried. Poached. Pretty much any way you can imagine! The other night, as we dinnered over mirin glazed salmon and napa cabbage, I remarked to Ben, "You know, I think I'm always going to cook skinless salmon fillets this way."
"Really? I really like your panko-crusted salmon, though!" he said, afraid I was nixing one of his favorite dishes.
"Me too! But it's a totally different flavor and feel- and you have to have salmon skin on for that one to really shine. So if I have skin-on salmon fillets, I think I'll keep making it that way. But if it's skinless, like these, then I think something delicate like this Mirin glaze is the way to go. And if it's salmon steaks, then I like it best cooked with lemon and garlic the way you do it."
Ben makes the best lemon and garlic salmon steaks. (Recipe below.)
Ben: "That's an interesting point. Different ways to cook salmon depending on the cut. You should blog about that."
Me: "Okay."
So here ya go! Three of our favorite ways to enjoy salmon, depending on what cut you get: fillets with skin, fillets without skin, and salmon steaks! Yum! Feast on, friends.
read more