February 22, 2017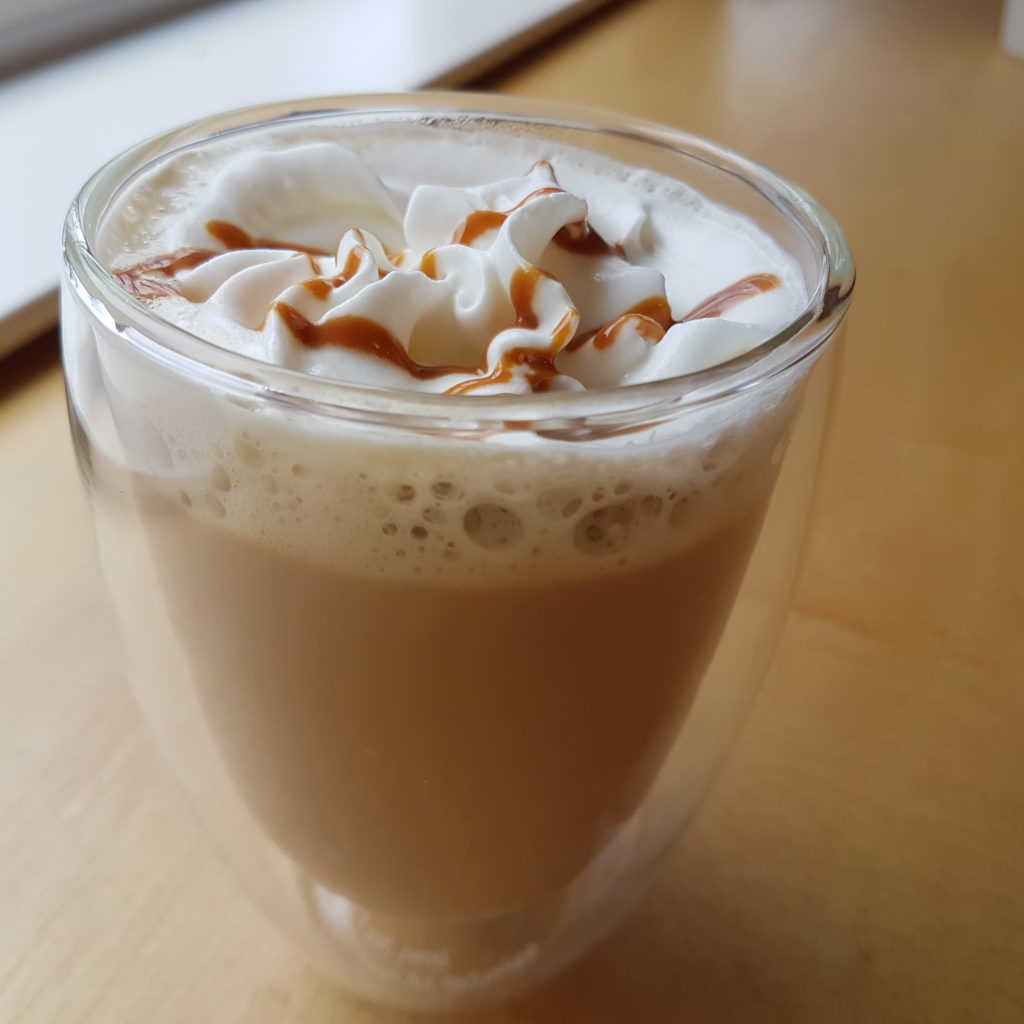 At first, I had big dreams for all the traditions we would keep each year with each new holiday, season, and event. Balloons for birthdays, gingerbread houses each Christmas, planting seeds in the spring, camping every summer, pumpkin patches in the autumn. I had lists of food to go with each season, imagining a feast to ring in each bloom, sweltering afternoon, falling leaf, and raindrop (aka winter in California).
But Groundhog Day would come and go, and no garden would be planted. We have yet to go camping as a family, and we only finally made it out to a pumpkin patch this past autumn. I felt like I was failing at traditions, and didn't want to set anymore tradition-y goals lest I disappoint anyone (mostly myself) by not continuing them the following year.
Then one cool autumn afternoon, I decided to set my bar to very achievable, but still delicious and came up with this idea: We'd celebrate every new season with a beverage! Lemonade for summer, spiced apple cider in the autumn, hot cocoa in the winter, and… I'm still working on the spring drink. Any suggestions? I only have a month left!
I mean, I am always mixing up something delicious to drink anyway, so this felt like a natural way to celebrate each new season. I'm sure the drinks and our other traditions will continue to change and grow as our kids change and grow, but I love the idea of gathering family over food and drink and making our bellies happy while enjoying the company of the people we love most.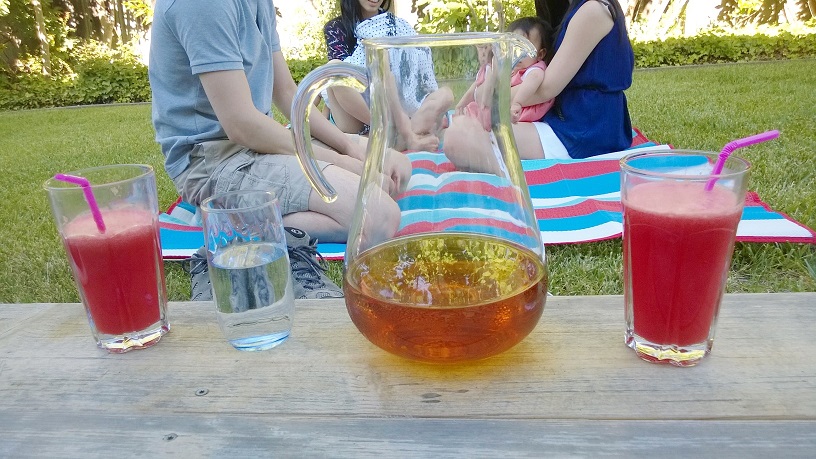 Someday, when the kids are older, I like to daydream that we'd hangout and chat over coffee. I really hope we are friends like that. I hope they'll drop by at a moment's notice and that I'll always be ready to shake up something tasty for them. Maybe a mocha, a latte, or my recent fav: dulce de leche lattes.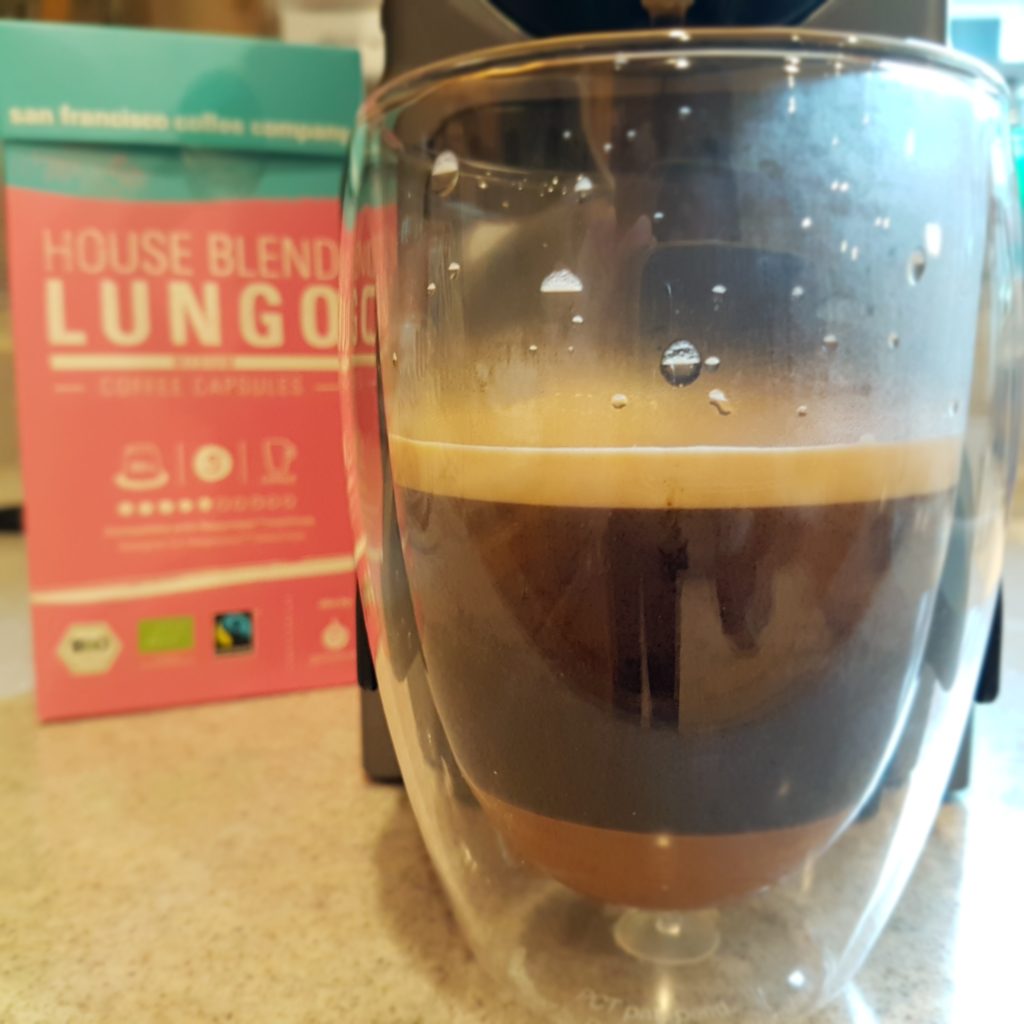 I made this last week using my new Nespresso machine and these delicious Gourmesso Coffee Pods that Gourmesso sent to me to try out. These little pods make an amazing shot of espresso for way less $ than the original Nespresso capsules! I'd been hearing more and more about the Nespresso machines, but it wasn't until a couple of weeks ago when my friend took all of thirty seconds to prepare a cup for me with his new machine that I finally started looking into this handy little system.
I have to say- the pods are SO incredibly convenient. For the last few years, I've been content with my Aeropress, but honestly I'm usually too lazy to bust out all the parts to make one cup of coffee. It's also not convenient for a crowd, and I rarely offer to make coffee when we have company… but happily we can change that now! Come for breakfast, friends! Come for brunch! Not only will I serve you my favorite carby and bacony treats, but you will not have to BYO coffee any longer. HOORAY!
And if you're lucky, you might even get in on some of this dulce de leche goodness. Dulce de leche is basically condensed milk that's been cooked to the point of caramelizing, and it tastes every bit as delicious as it sounds. If you haven't tried this stuff yet, get on it. It's heavenly. You can find it in most big supermarkets near the condensed milk or in the "ethnic" aisle.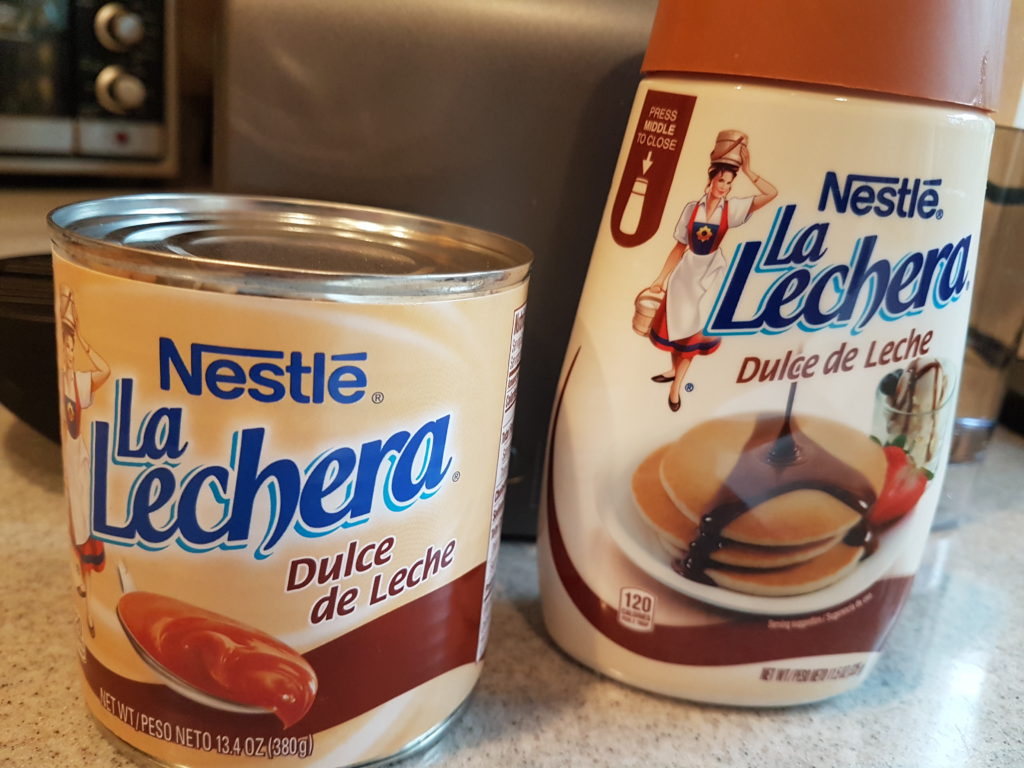 I've tried this recipe with both the canned (left) and the bottled (right) packaging. The bottled one is much easier to dispense and stir, but the canned one tastes just as good! 
I was inspired to make a dulce de leche latte recipe when I had some extra on hand after making this decadent chocolate-dulce de leche tart: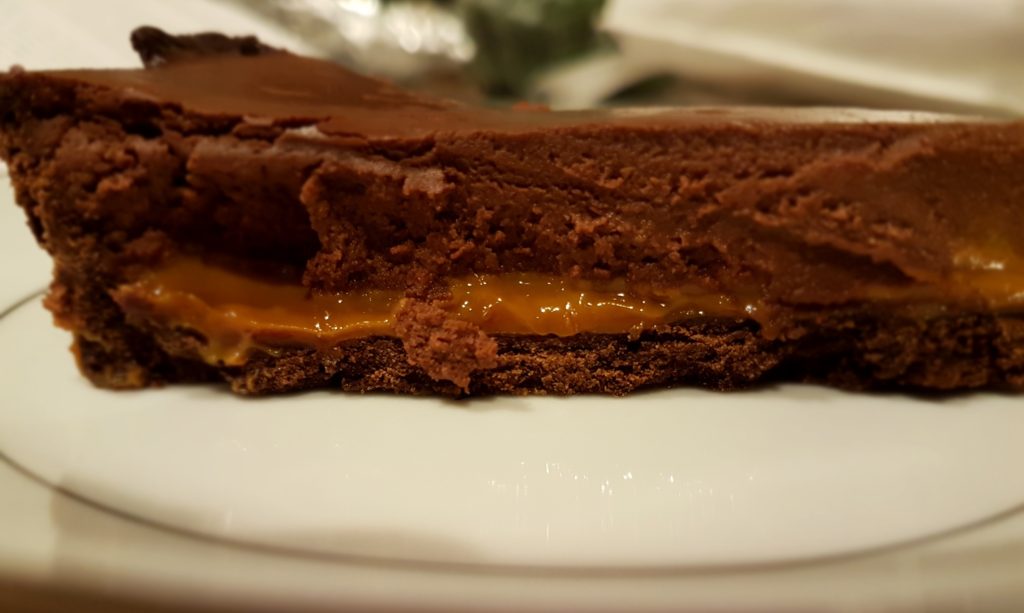 A happy problem. I already love coffee + condensed milk, so coffee + caramelized condensed milk was a no-brainer. I simply dropped two tablespoons of dulce de leche into my cup: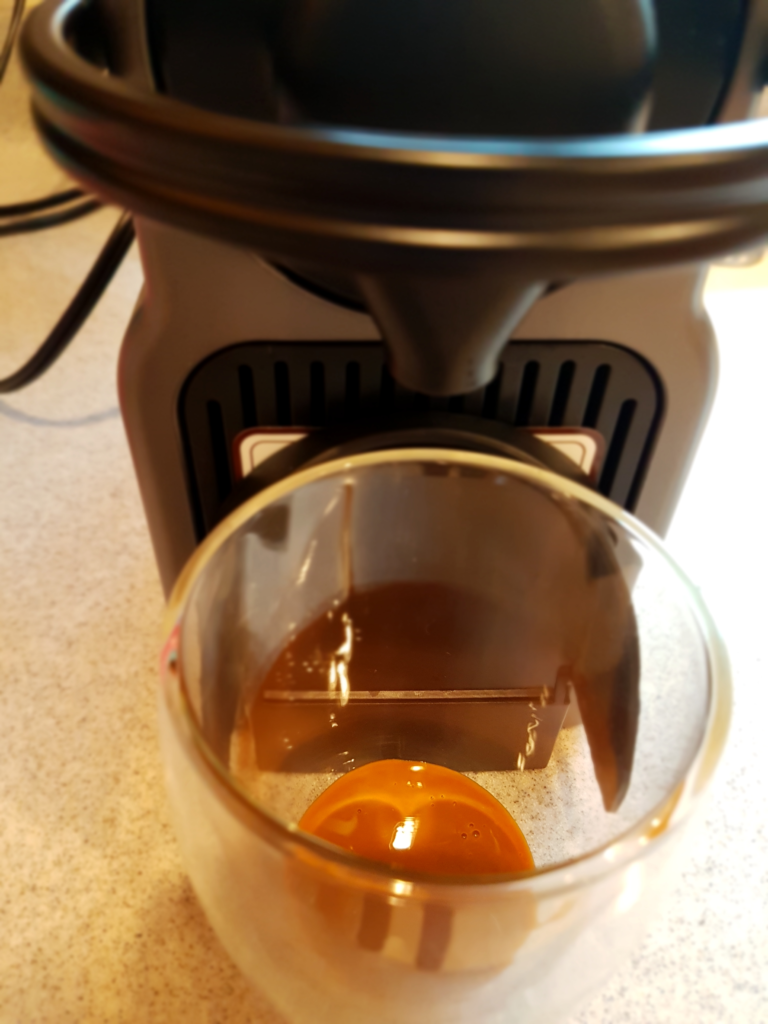 Added a shot of espresso on top: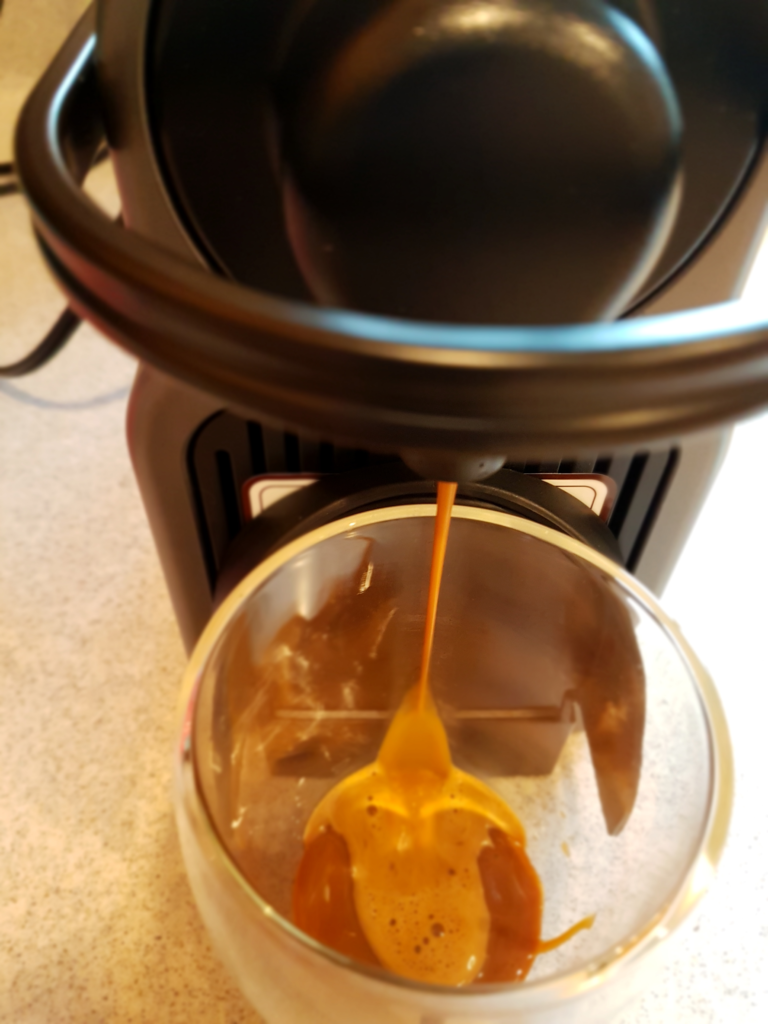 Stirred, then topped with heated milk! And of course, some whipped cream! :]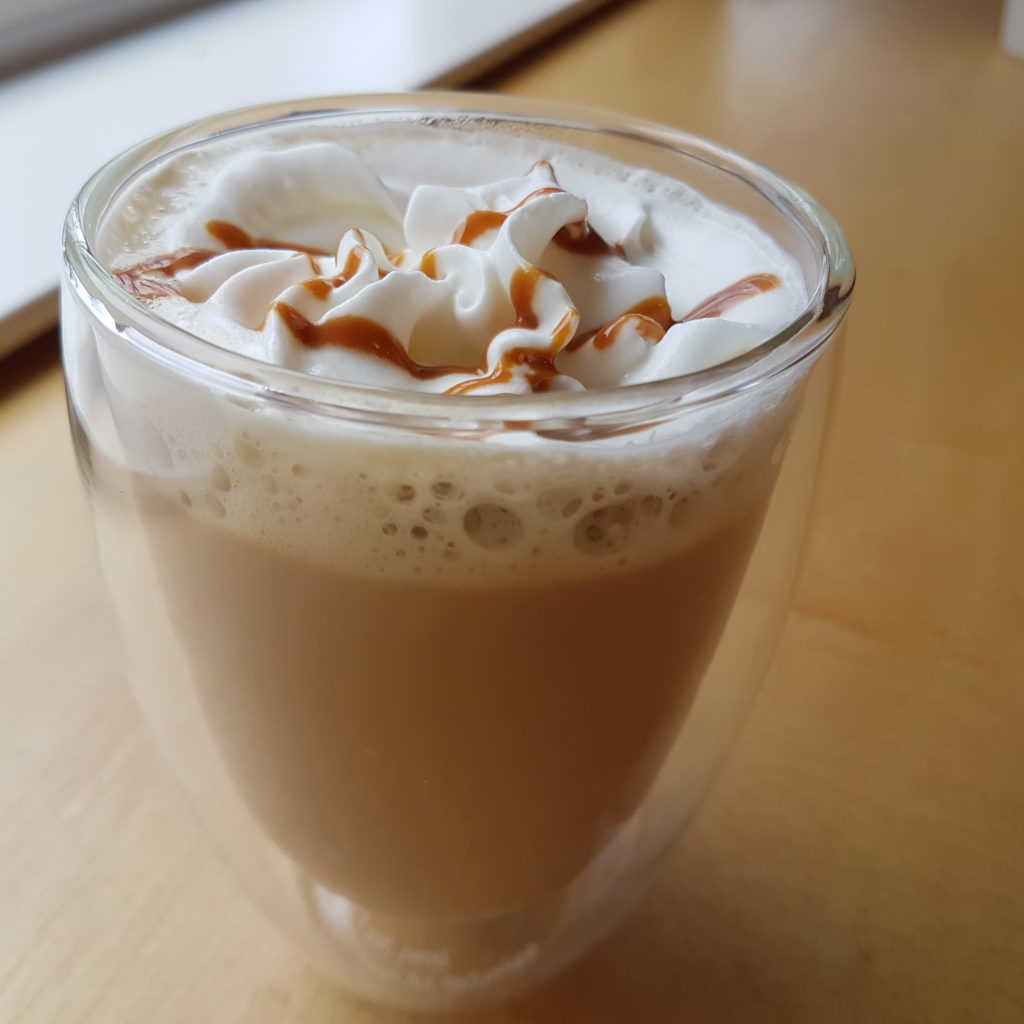 MM-mm-mm-mm-MMMM!!! That is some warm-you-to-your-soul goodness!
If it's a weekend, add a little splash of Kahlua and you have got yourself a party in your mouth- good enough to ring in any season of the year!
---
Dulce De Leche Latte
Makes 1 cup
Ingredients
2 tablespoons of dulce de leche
1 shot of espresso (for lattes, I prefer the "lungo" capsules/setting)
Optional: 1 tablespoon Kahlua
3-6 ounces of heated milk
Whipped cream, to top
Instructions
Add 2 tablespoons of dulce de leche to a mug. Add a hot shot of espresso on top and stir until completely dissolved and combined. Optional: stir in 1 tablespoon Kahlua.
Top with 3-6 ounces of heated milk, depending on how you like your latte.
Top each cup with a heaping pile of whipped cream.
YUM!