December 22, 2016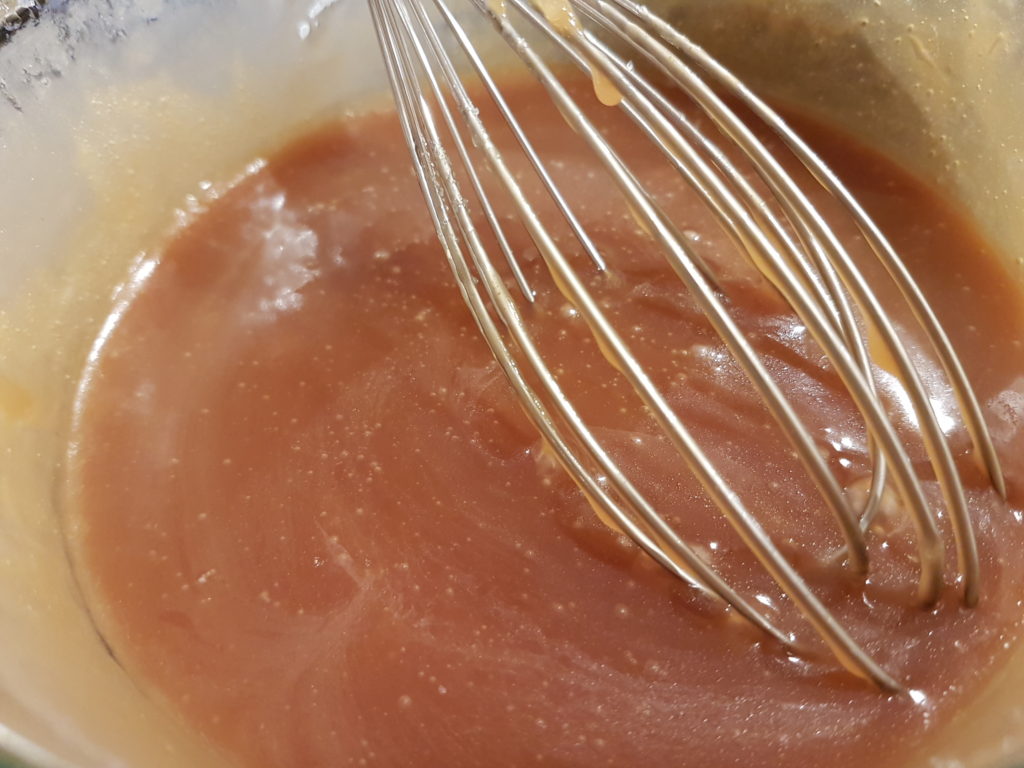 My friend David posted a recipe for salted caramel cream cheese brownies last week. They are completely over the top. I mean, brownies. With a cream cheese mixture swirled in. Scratch that- a caramel cream cheese mixture. WAIT, I mean, a SALTED CARAMEL CREAM CHEESE.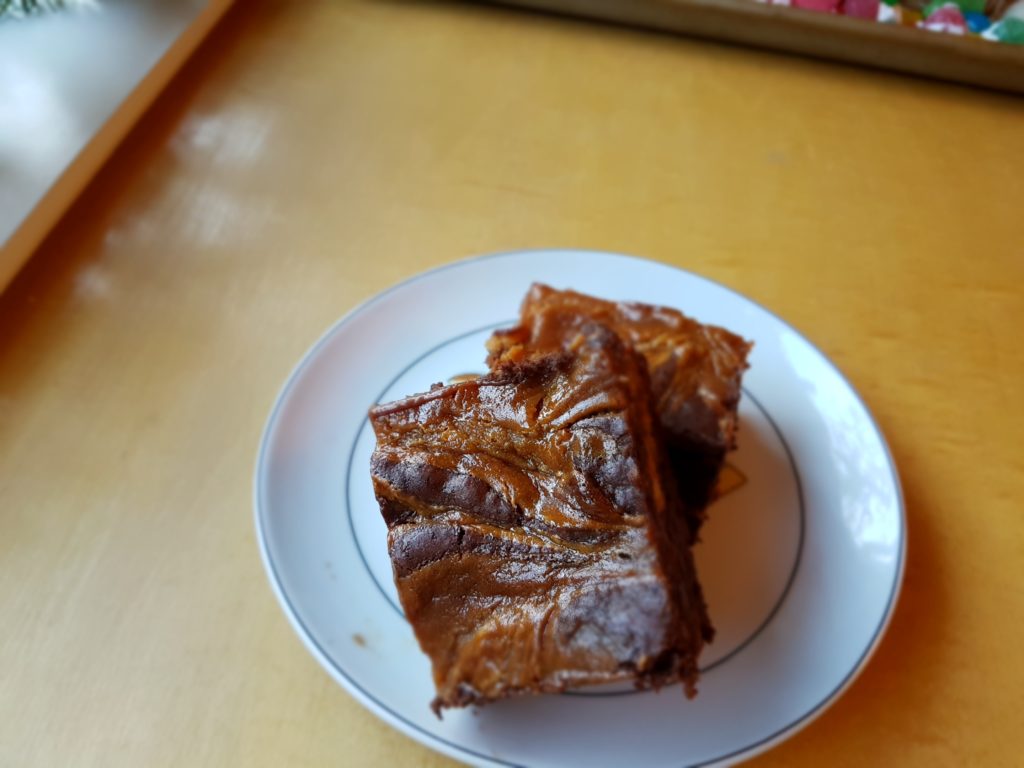 Yum. Decadent and perfect for those I need chocolate NOW emergencies.
I made them that very day. I just happened to have a ton of cream cheese, heavy cream, and corn syrup on hand. (I know, I'm probably going to die an earlier death =P But at least I will have enjoyed eating well?). After skimming the recipe, I decided I would double the recipe. If I'm going to make such a big mess, I want more than one 9×9 inch pan of brownies! Of course I got lazy and used a 9×13 inch pan, which turned out UBER thick brownies (and took about 30 minutes longer to bake!).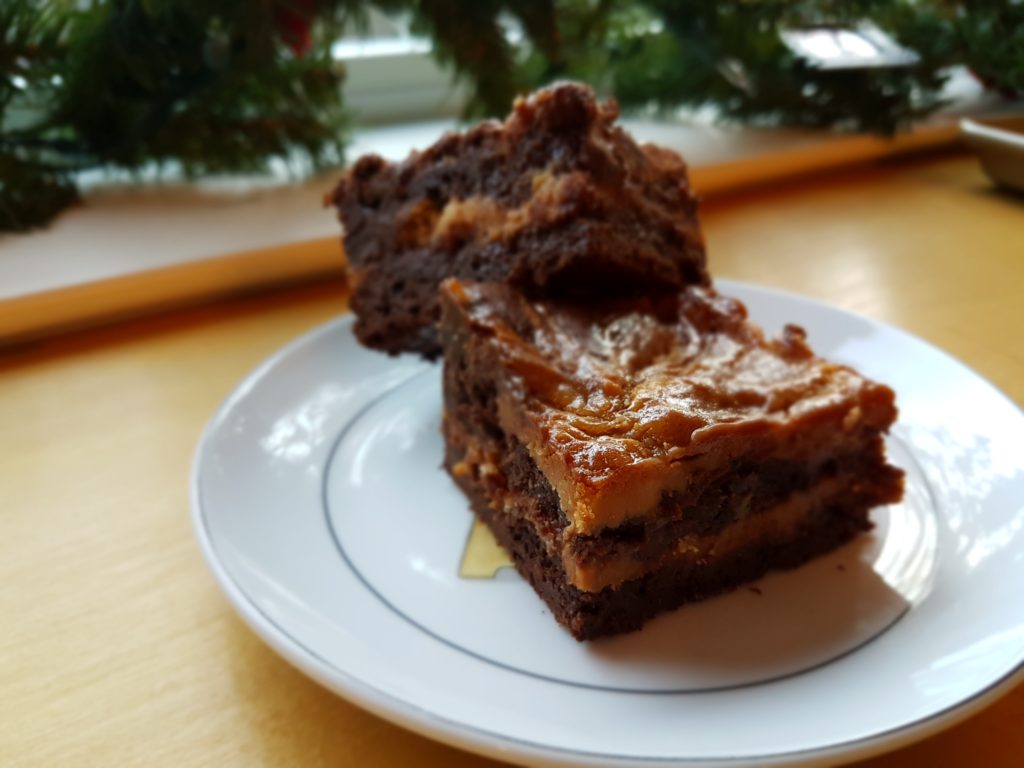 Not complaining. But they're not as pretty, either.
Anyway, I'm so glad I tried this recipe, because inside this brownie recipe was a GEM: A MICROWAVE SALTED CARAMEL RECIPE.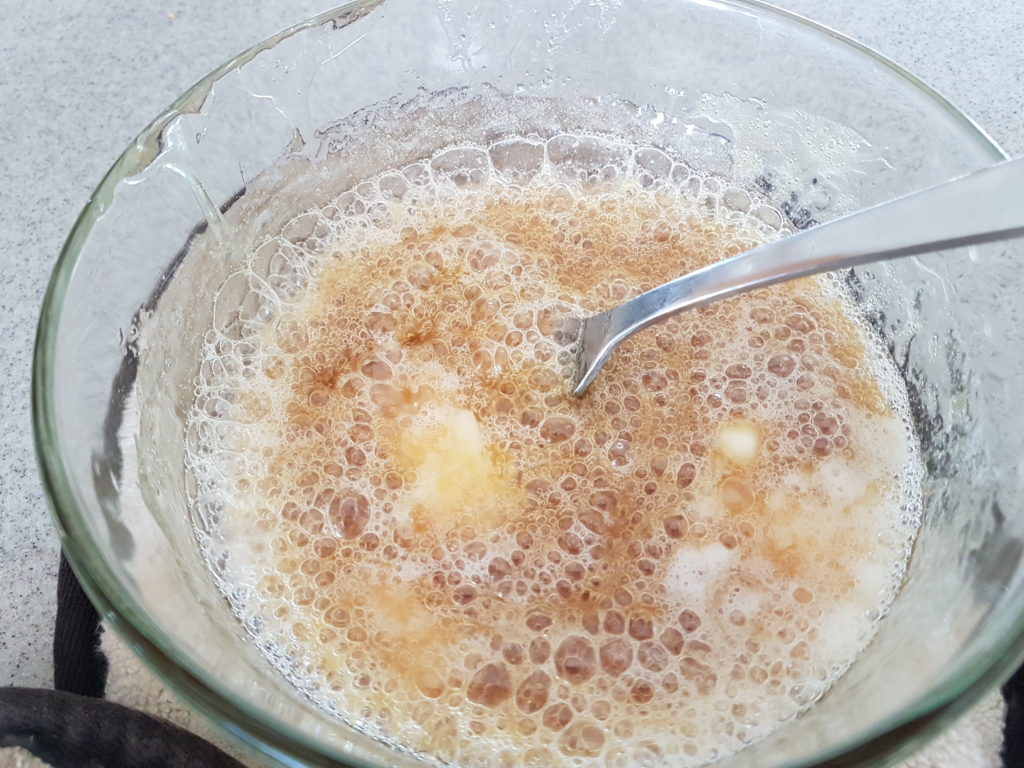 YUMMMYYYYY!!!!!! I don't usually love making salted caramel because I always get too close to burning it over the stovetop. But I do love eating it. By the spoonfuls. It's seriously addictive, and this recipe solves my stovetop problem: microwave stuff for 4 minutes, add in other stuff, DONE. Stir it into your hot cocoa, blend it into brownies, top your ice cream… or do like I do and just eat it by the spoonful. MmmmMMMMmm.
Merry Christmas, guys.
---
Microwave Salted Caramel 
Makes about 1-2 cups
slightly adapted from www.davidlebovitz.com who adapted it from Irvin Lin's recipe
Ingredients
1/2 cup sugar
1 tablespoon light corn syrup or golden syrup
1 tablespoon water
4 tablespoons unsalted butter, cubed, at room temperature
3 tablespoons heavy cream
1/2 teaspoon salt
Instructions
Stir together the 1/2 cup sugar, water, and corn syrup in a microwave safe glass bowl or large glass measuring cup.
Place the bowl or measuring cup in a microwave oven and set the timer for 6 minutes. Watch the mixture, checking as it his the 2 minute mark. (Or before, depending on the power of your microwave oven). When it starts to turn a light amber color, remove the bowl or glass from the microwave and let it continue to bubble and cook in the bowl until the caramel becomes a deep amber color. (It took about 4 minutes for me).
When it's the right color, stir in the 4 tablespoons of butter using a heatproof utensil (it will froth and foam), then mix in the heavy cream, one tablespoon at a time, and the salt, until smooth. If it's not smooth, very gently warm the caramel in the microwave, in 5 to 10 second intervals, until you can smooth it out. Set caramel aside until completely cool.
YUM.