November 10, 2019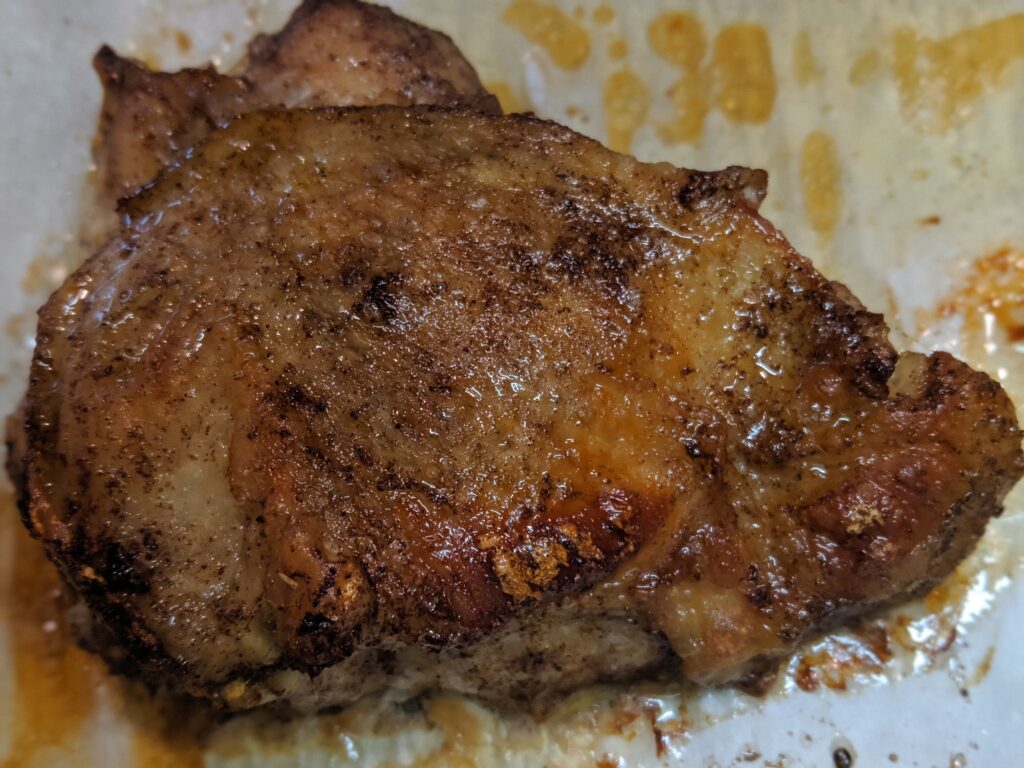 Last month, I spent a relaxing weekend with two of my besties. We hardly had anything on the schedule and figured things out as our tummies directed. We strolled from one shop to the next destination half a mile away without a second thought, stayed up late, slept in late, casually took Lyfts around (no car seats to install!) and were undaunted by long lines at popular restaurants. It was glorious.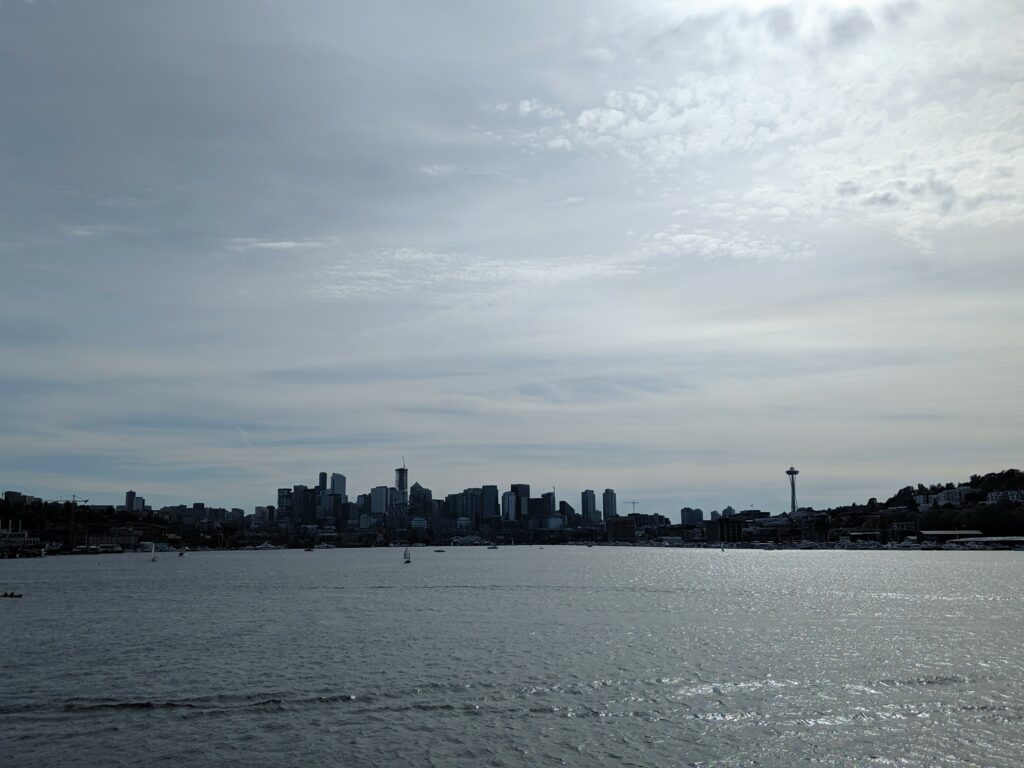 We also didn't have our kids with us, which you probably figured out six words into the previous paragraph. We even made it past the intense catching-up phase of conversation and moved onto the random-stuff-I'm-wondering-about phase–something we haven't gotten to in years. So when I randomly asked, "So what's in your cooking rotation that you love these days?" I was delighted when they immediately started sharing some tried and true favorites: a new mac 'n cheese recipe, a recipe for Instant Pot Hainan chicken and rice, stir fry combinations, and this delectable oven-baked five spice chicken recipe. YES. We were about to spice things up. Literally.
I love a good "shake and bake" recipe, and this one might be my new favorite! I didn't have Chinese five spice on hand when I tried it the first time (what kind of Chinese American am I?!), but this recipe is definitely going in the rotation so I bought some soon after. The spice mix I originally used is strong, but the browned, crispy skin with that baked-in flavor is divine. We actually preferred the homemade spice mix to the store-bought one, but store-bought definitely saves time!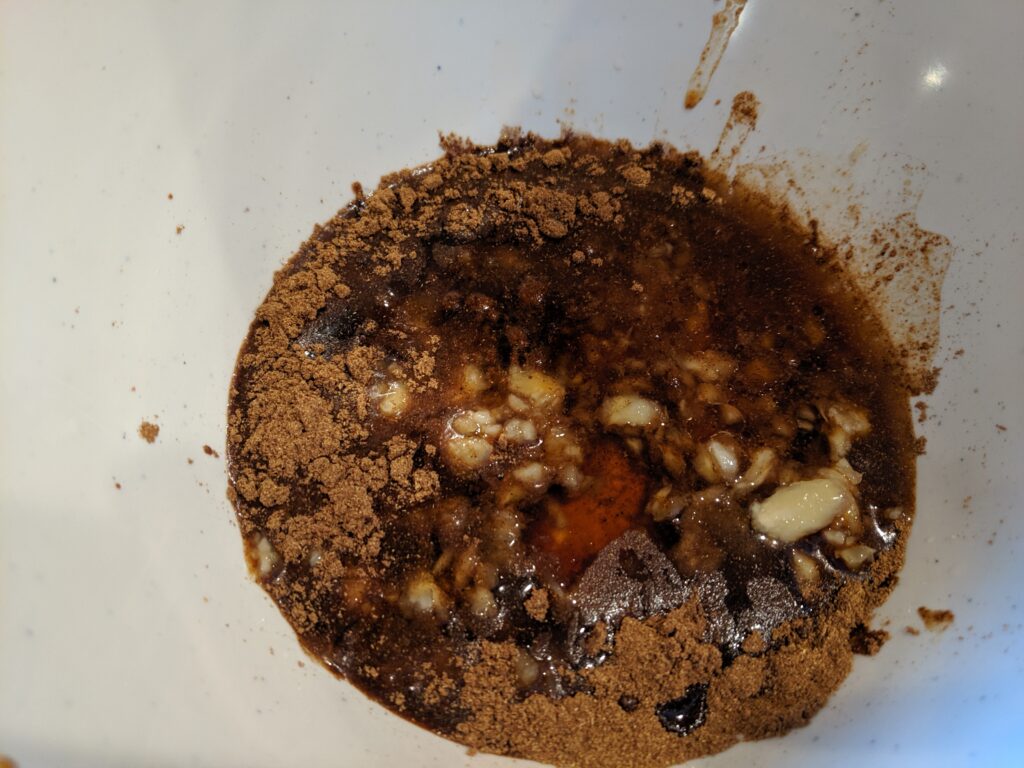 I love that I can take five minutes to do the prep work the night before, after the kids are down. The next day, forty-five minutes before dinner, I just pop them in the oven and that's it!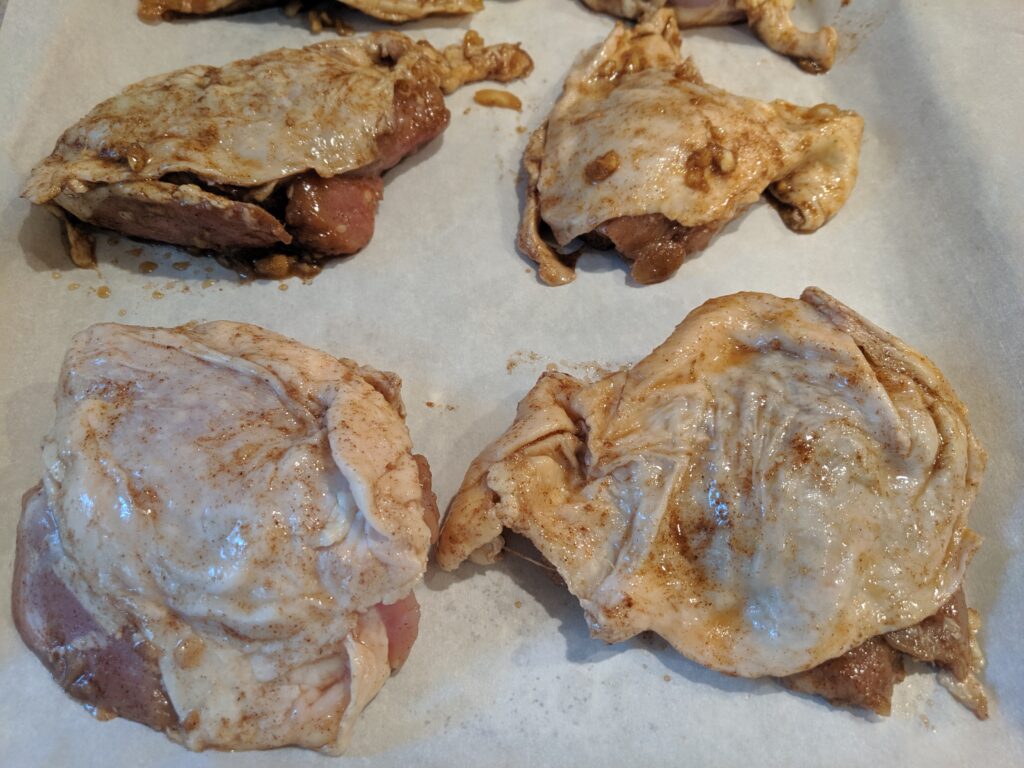 Also, the kids begged me to make it again, so that's a big win in my book!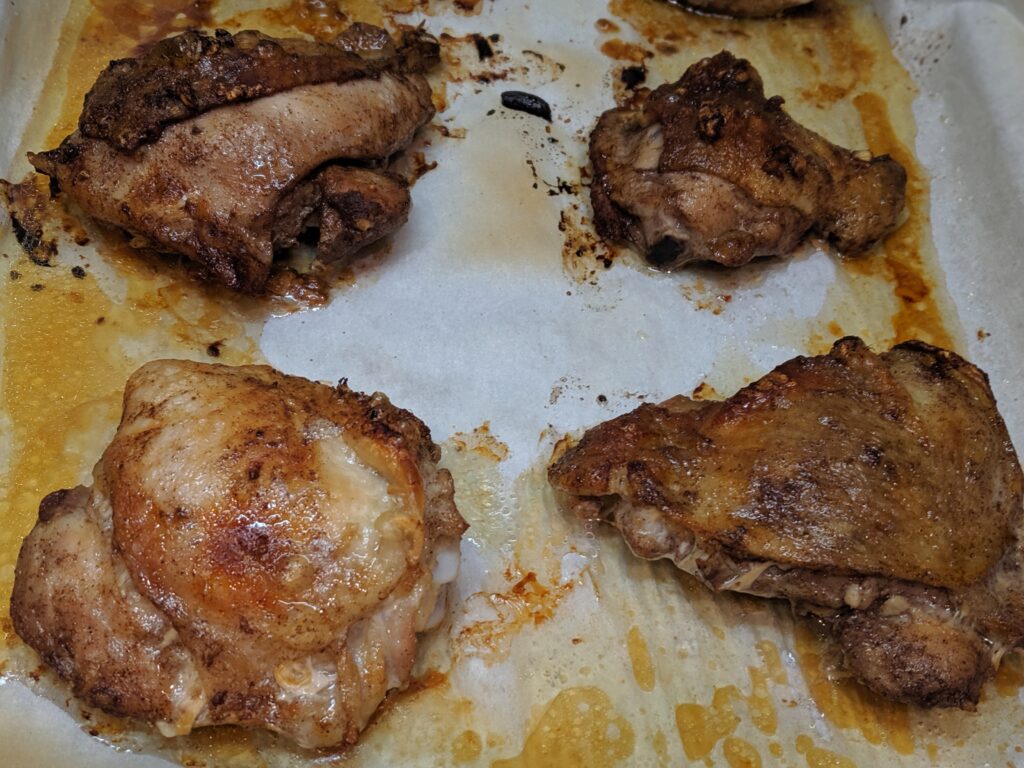 These chilly fall evenings are the perfect time to give this baked chicken recipe a try! Enjoy!
---
read more
October 23, 2019
This content may use referral links. Read my disclosure policy for more info.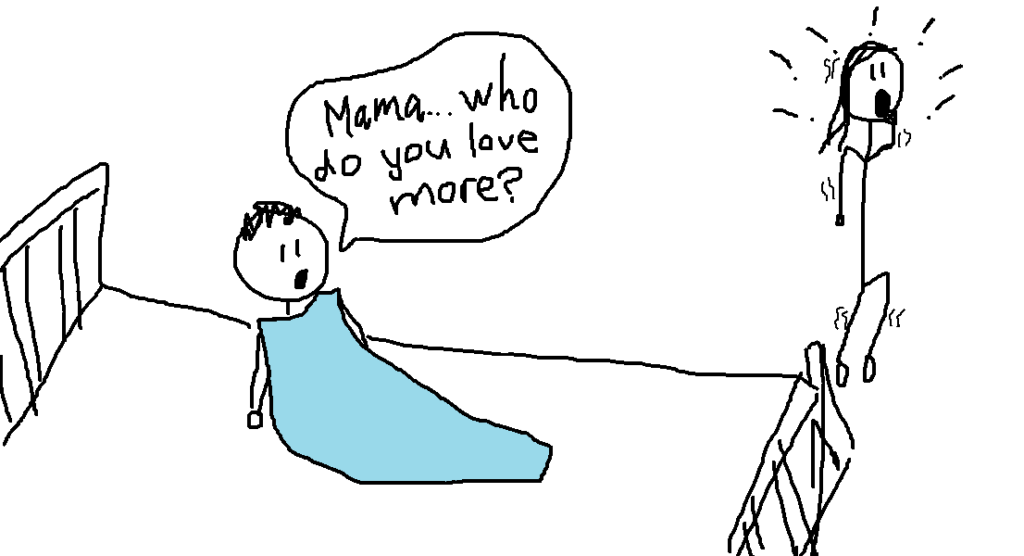 I quietly tiptoed down the hallway, away from my son's room. As soon as I was in the clear, I raced, exuberant, to the dining table where Ben was sitting at his laptop, and blurted out: "HE ASKED ME THE QUESTION!"
Ben looked up, quizzically, "What question?"
"THE. QUESTION. HE ACTUALLY ASKED IT," I breathed, "AND I ANSWERED IT… CORRECTLY!!!!!!"
He tilted his head sideways. I was elated and could hardly even get my words out straight.
"I was walking out of his room to get him some water when I heard him say, 'Do you love me better than my sister?' and I panicked for a moment and kept walking, to buy myself some time. When I got back to his door, he repeated the question," I said, wide-eyed.
"So what did you say??" Ben asked.
What DO you say? It's the question every parent dreads, and the first response that probably comes to mind is something like, "I love you both the same!" or "I love you equally!" Seems safe enough, right? It's probably what I would have said, if I hadn't read this gem of a book that has changed my parenting game from the day that I picked it up. Seriously, if you have more than one child, you need to get your hands on this book!
But I didn't say that. I didn't tell him I loved them the same. Instead, I took a breath and paused to remember all the things I love about him. The way he hopped over the cracks on the sidewalk today, the way his little legs paddled as he sped around the playground on his balance bike earlier this evening, the way he cackled so hard milk came out of his mouth.
Then I pulled him close so he could hear me breathe, and I slowly said, "You are so special to me. I love the way you run, with your hands at your side. I love the way you ride on your bike, your legs paddling on the ground so quickly. I love the way you hop, like a frog-"
"Like a wabbit?" he asked.
"Like a rabbit. And how you laugh so hard and make everyone else laugh." I squeezed him tight, and as I tried to conjure up more images of this little boy I adored, I found that what I had said was enough. He hugged me tight and then said, "But today I spilled my milk."
"It's okay," I reassured him, "Even I spill milk sometimes. Your little hands are still learning to hold things steady."
. . .
I'm not always winning at parenting. If I were, I'd probably be blogging a whole lot more than I have been lately. But this was definitely a victory. It went just the way the book said it was going to go, and I said what he needed to hear to know: not that I loved him better, but that he was special to me and I loved him dearly.
He knew that he was precious to me in a way no one else could be. In Siblings Without Rivalry, the author offers the example of a young wife that asks her husband, "Who do you love more? Your mother or me?" …Wow, what a trap! But the story continues:
Had he answered, "I love you both the same," he would have been in big trouble. But instead he said, "My mother is my mother. You're the fascinating, sexy woman I want to spend the rest of my life with."

"To be loved equally," I continued, "is somehow to be loved less. To be loved uniquely–for one's own special self–is to be loved as much as we need to be loved" (70).
The book includes this really helpful illustration to drive the point home: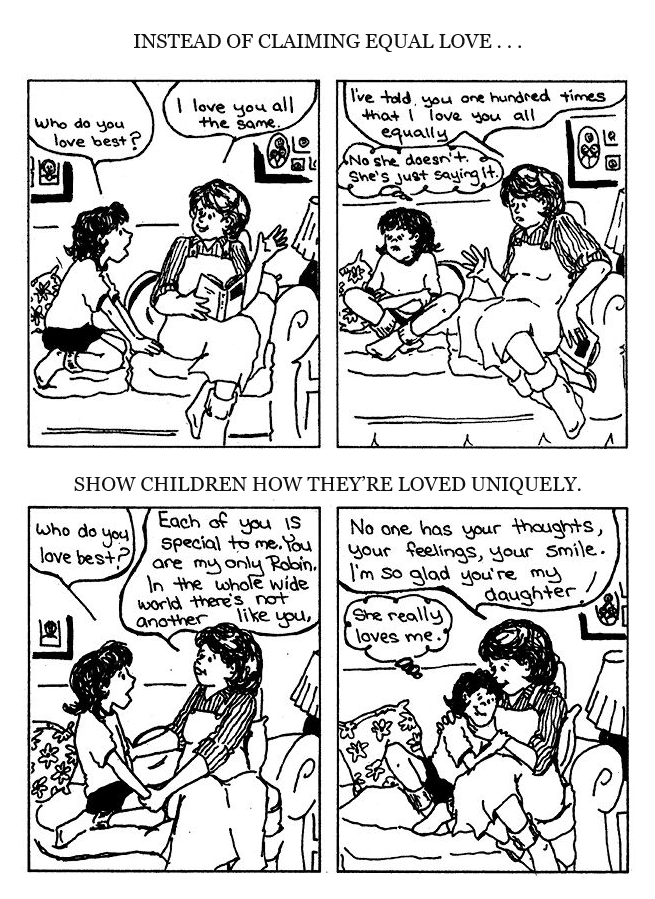 I see myself making mistakes left and right every day. But if there's one thing I need each of my children to know, it is that they are deeply, truly, and uniquely loved, with an unconditional love that I will spend the rest of my life trying to demonstrate to them. Hopefully this tool will be one way you can communicate that kind of love to your children, as well!
September 2, 2019
(Scroll to bottom for recipe)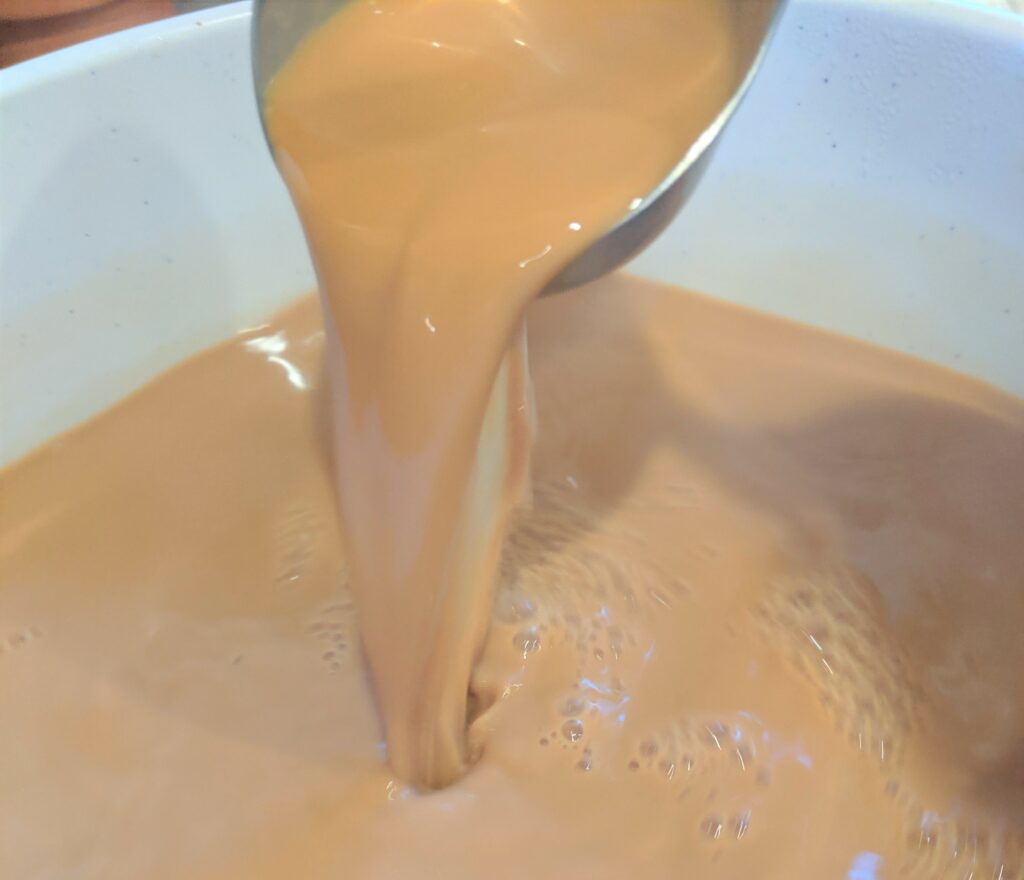 If you're thinking I've already blogged about milk tea before, you are 100% correct! Taiwan style milk tea and Hong Kong style milk tea have already been covered here. But now I have another recipe/variation for the HK milk tea, and it is so delicious and easy! Possibly even simpler than the 4-ingredient recipe I shared before. The previous recipe uses individual tea bags, evaporated milk, and sugar. This one uses loose leaf tea and condensed milk. Both delicious– just different.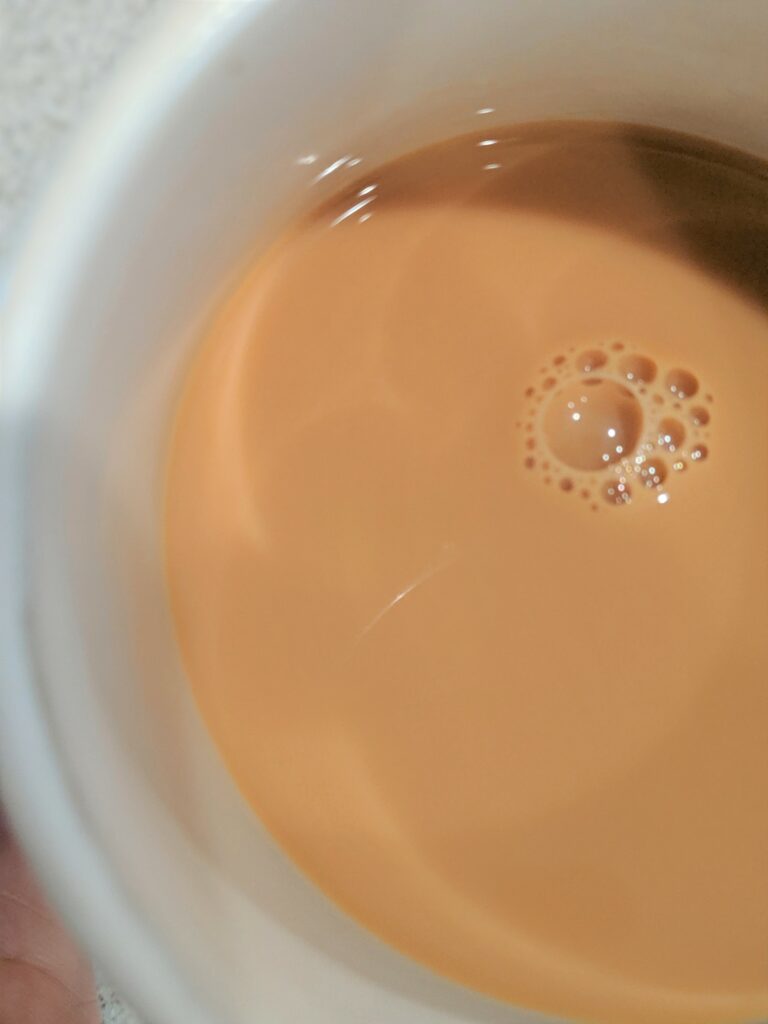 Like before, this recipe was fine-tuned because I was intent on perfecting it to serve to discerning friends with very refined milk tea palettes (oh yes, there is such a thing). Last Saturday, we invited a bunch of friends over for one of my favorite annual gatherings: a Summer Recital. Please allow me to take a little detour here so I can tell you more about this event (or just skip to the bottom for the recipe)!
read more
July 18, 2019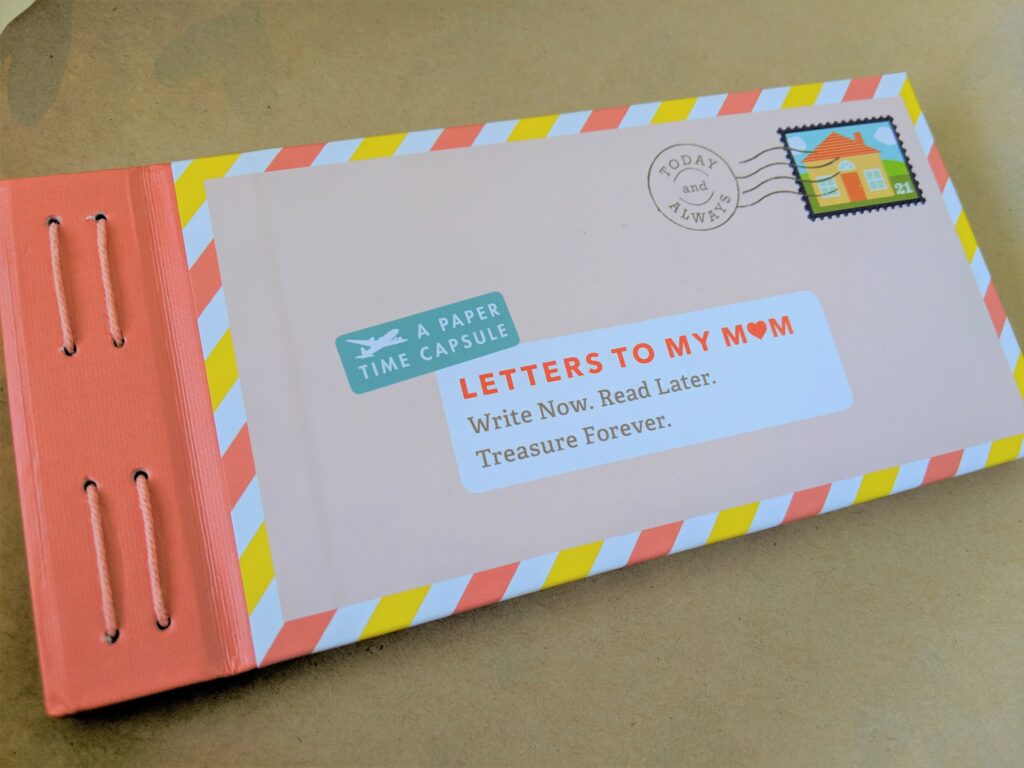 Once, when I was in first or second grade, I got really, really mad. I was so upset that I took to writing out my frustrations in a little pink journal I had. I clearly remember grabbing a pencil and furiously writing with dark, angry lines. I started with something like, "Someday when I am a mom, I will never, EVER–"
…and then my memory fails me.
What?? I have asked Little JoEllen, countless times, What did you promise yourself to never do?? How can I keep this promise if I don't even know what it is? And then the inevitable follow-up: AM I DOING IT TO MY KIDS RIGHT NOW?!
The inability to remember something that somehow still has the power to provoke strong, childlike emotions continues to haunt me from time to time. This might by why, when I wandered into a cute stationary store last year, I was struck by the title of this colorful, envelope-sized book: Letters to Me, When I Grow Up: Write Now. Read Later. Treasure Forever.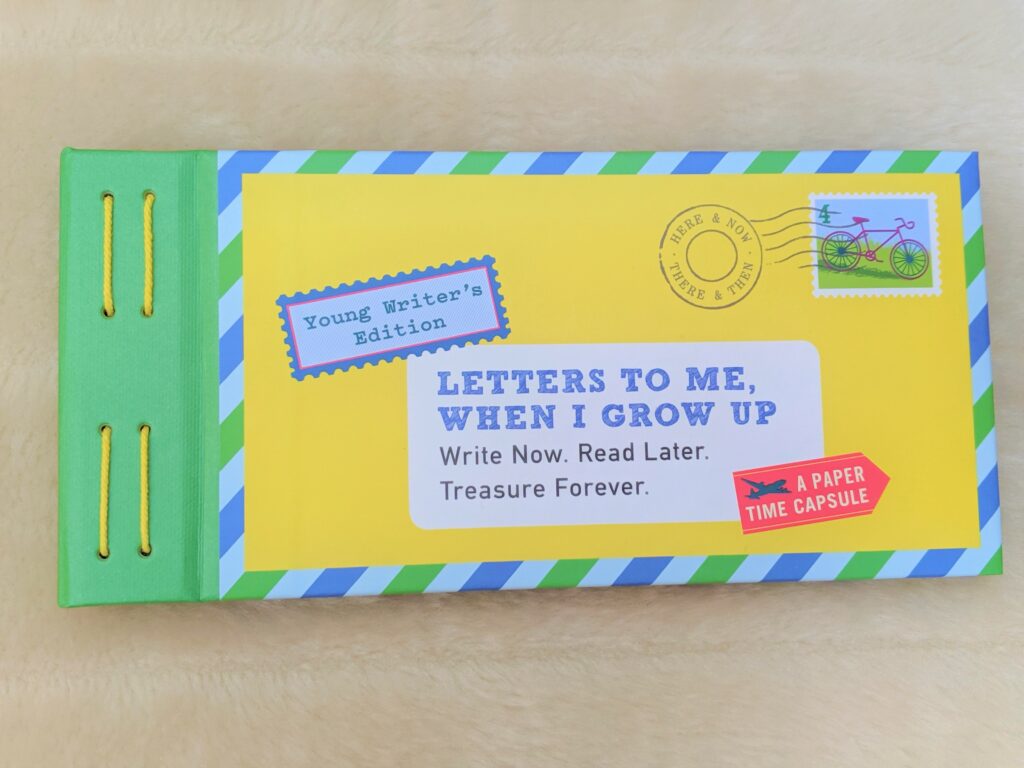 I immediately picked it up. This was the journal I wish I had when I was seven. It would be gold to read what young JoEllen would have filled these pages with! I opened it, and was surprised to find what looked like an envelope, which unfolded to a full page: When I imagine myself all grown up…
read more
June 18, 2019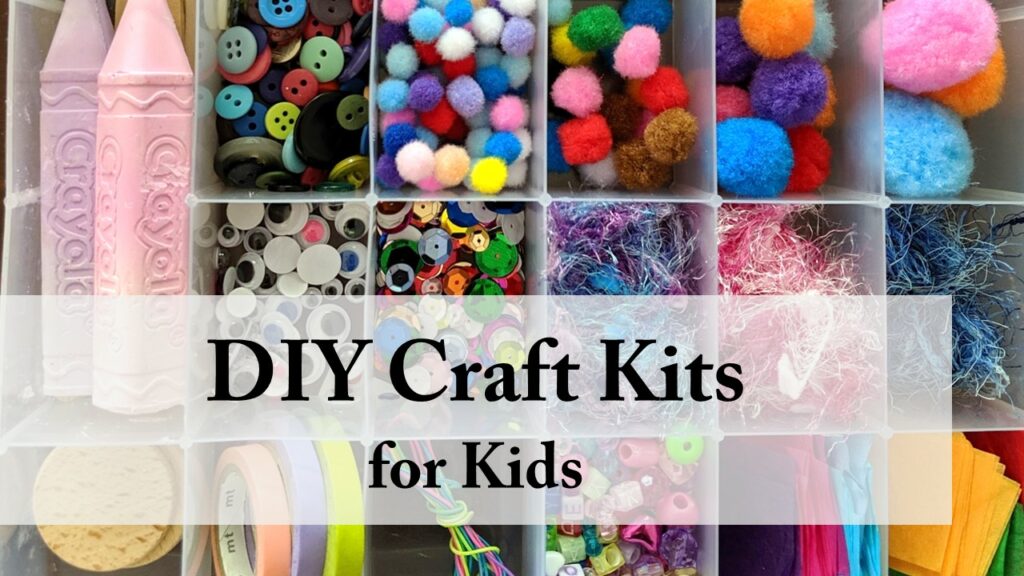 This post contains affiliate links
I love it when I have a gift idea for kids that is delightful for the recipient, is practical and not too messy/big/annoying/noisy for the parent, has any educational or STEAM value going for it, and brings me joy to give. Bonus points if it is at a reasonable price point! I was able to check all of those boxes last week when we were invited to a casual joint birthday party for two sweet preschoolers. My daughter and I put together a festive little craft kit for each of the two birthday kids, and soon after we left the party, the moms both sent happy snapshots of their kids putting their new crafting materials to use! It was a hit with the moms and kids: HOORAY!!
read more
March 24, 2019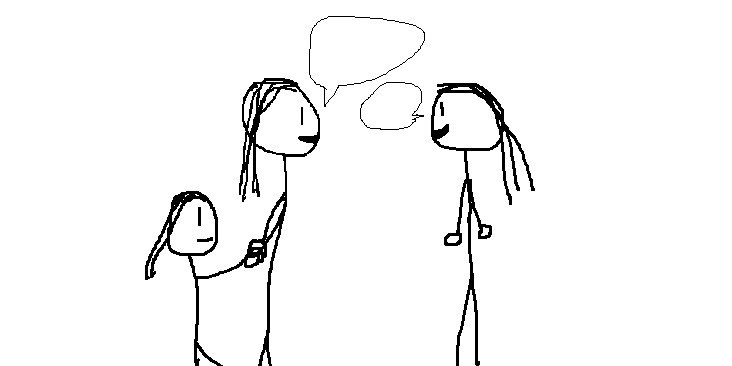 I'm writing about this because I haven't taught this to my son yet and lately, he has really picked up on his verbal skills. This also means he has been interrupting me a lot while I'm talking to other adults. Time to change that.
I first came across this idea in a mom blog. Maybe this one? I can't remember where I read it first, but I decided to try it when my daughter was much younger, and it has worked with great success! She knows not to interrupt when I'm talking with someone else, and will quietly signal a need to talk, wait patiently, and know that I will give her my full attention soon.
So here's what it can actually look like if you've got your child trained to do this. A few months ago (when I started this post), we were at the playground after school, chatting with another mom:
"So do your kids do wishlists or anything for Christmas?" I asked.
"No… they have enough toys, and I don't think they know how to ask for things yet," she replied.
"That's true! I also thought we had more than enough toys–and we do, we really do–but his teacher started talking about these must have toys to buy for Christmas," I started, watching my daughter swing on the monkey bars, "But then–"
"MOMMY!" my daughter shouted, scampering towards us. I gave her a look and keep talking.
"–But then," I repeated, "after the teacher started going on and on about how great it was for imaginary play…"
My daughter quietly walked up to me and grabbed my hand. Without missing a beat, I put my other hand over hers and gave her a gentle squeeze, while still talking, "I started looking them up on Amazon… and now there's all this stuff in my cart!"
"Oh, like what?" my friend asked, looking at me with interest.
"A cash register… a big cardboard house they can color and play in… a marble run, flashlights, walkie talkie," I say, then turn to my daughter, "Thanks for waiting. What do you need?"
"Mommy, can I play over by the tree?" she asks, pointing off to the distance.
"Sure."
And she was off.
She didn't do a rushing jittery dance or look at me with pleading hurry up! eyes. There was no tugging of my arm or exasperated sighs (all tactics 5 year old JoEllen was very familiar with). Just a patient little thing, knowing I would soon give her a moment with my full attention.
It's possible! I'll have to train the younger one intentionally, as I did his big sister, but it's possible! If you have kids interrupting your conversations, try walking them through these steps and rehearsing it ahead of time:
Take Mommy's hand.
Mommy will put her other hand on top of you to show she knows you're waiting.
Wait patiently until Mommy turns to you.
Your child could put their hand on your shoulder or knee or whatever makes sense for their height or age. If you can practice a few times before you actually need it again, you'll be surprised how well they can execute when reminded in real life!
P.S. Of all the toys, the marble run was by far the best investment. And I probably won't buy the cardboard house again. It was a cute gingerbread house, but took up too much space, and the kids are more happy right now with a floppy makeshift cardboard house from big boxes anyway. The cash register is still in the cart.
March 9, 2019
This post contains affiliate links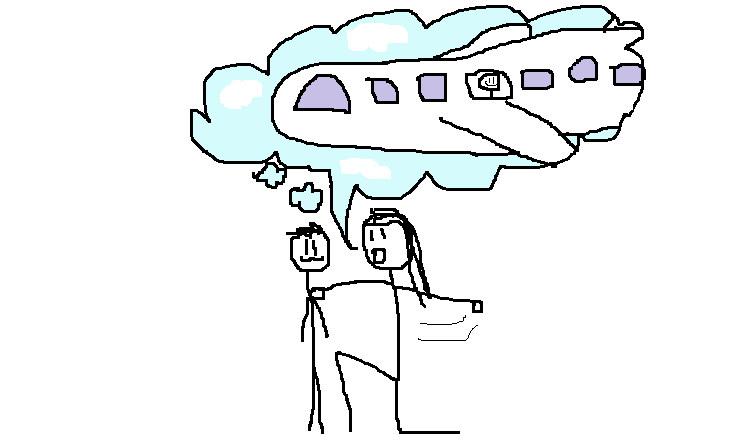 I was meeting with some moms one night and couldn't help but gush over the book I had just started, How to Talk so Kids Will Listen. These were the same authors who had penned my recent parenting favorite, Siblings Without Rivalry, so I knew they would have practical, doable, and effective parenting strategies. I had only read one chapter, but there was already so much to digest I had to put the book down to give myself a chance to process and practice it before moving on.
"Ok, so what's ONE thing you got from it so far?" asked the mom to my right.
"Hmm… well, my biggest personal takeaway so far has been empathy. Mostly because I'm so bad at it. But even saying something as simple as, 'You're very upset that your brother isn't sharing well. That's frustrating!' can go a long way in helping her process her emotions and move forward, without much or any further intervention from me," I replied.
This wasn't the first time the authors had emphasized the importance of empathy. The first book I read from them also had a lot to say about this, which I shared about last week, but clearly I needed to hear it again.
"But that was just one of the four strategies they presented in the first chapter! I was a little skeptical when reading some of the other ones at first–some sounded pretty bizarre–but as I finished looking through the examples I realized it did make sense and probably would help them feel better. I just would never ever have thought of it myself," I continued.
"Like what?" she asked.
"Hm… like, giving kids what they want… in fantasy," I said. I waited for the weirdness of this statement to sink in.
read more
February 25, 2019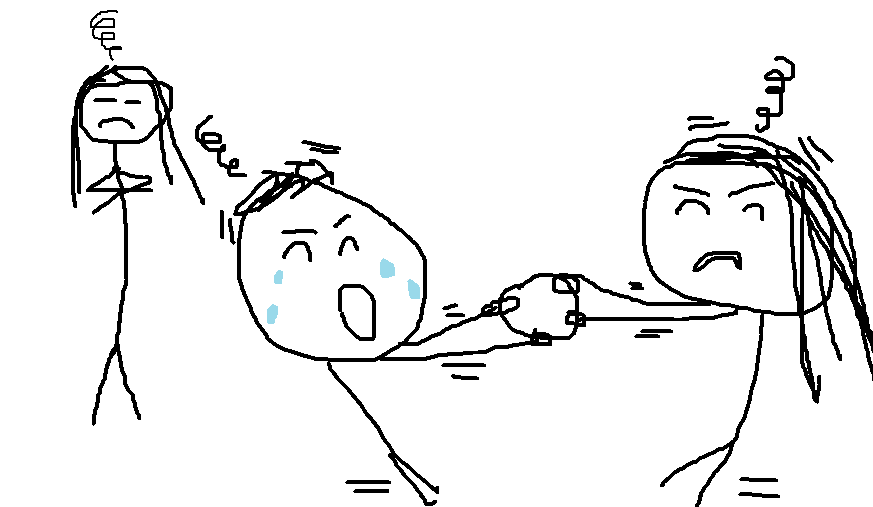 It was in November that I started to go crazy. Our school district gives the kids an entire week off for Thanksgiving, so I got to spend all day every day with both kids. This hadn't happened since summertime, and back then, my two year old was still young enough to be content with parallel play, or basically playing by himself. My four year old was not yet stressed out with the complications of adjusting to a big class in a big school, and everything felt easier. But sometime in the three months between, they both grew up a little.
My son now wanted to play with everything his big sister had. My daughter was frustrated with this immature boy who didn't know how to take turns or share properly. Thanksgiving break found me exasperated and frustrated as I endured the endless bickering between the siblings:
"Mommmmyyy!! He won't give me my toy back!"
"Mommmmmyyy! He threw my creation!!!"
"I'M NOT PLAYING WITH YOU!!!"
"MOMMMYYYY!! He HIT ME!!!!"
It was an endless stream of fighting, bickering, and tattling.
read more
January 4, 2019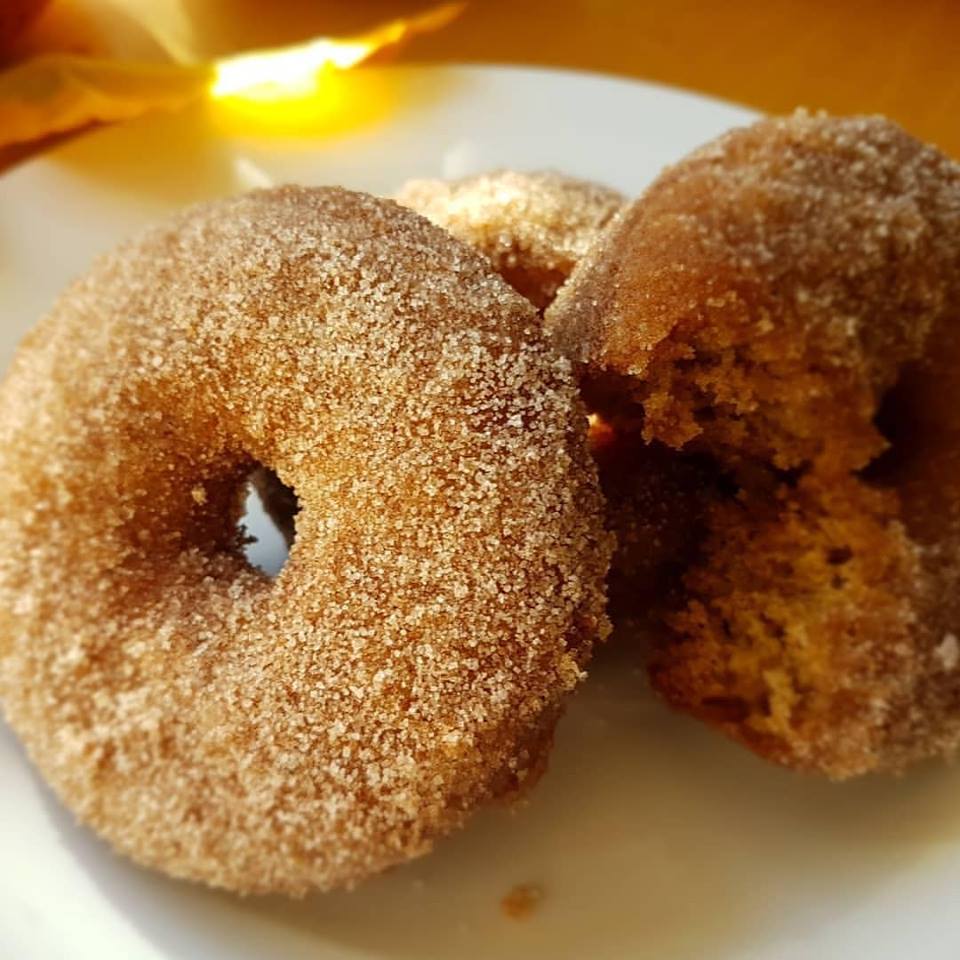 A few weeks ago, I had a craving for apple cider donuts. I did a quick search, skimmed through a few recipes, and decided to go with the ones from Sally's Baking Addiction. That was a very good decision, because I not only discovered a fantastic recipe for cider donuts, but found one of my new favorite baking resources. Seriously, if you enjoy baking, her website is a treasure trove of mouthwatering recipes!
I made them once, and devoured them. They were delicious. I made them again, doubling the batch and sharing with friends. But I think I experimented too much with the spices this time, and was disappointed that the apple flavor of the apple cider didn't come through as strongly. So I made them again yesterday for a family gathering. This time, I played it safe with the spices (no pumpkin spice or cloves heh) and I found a way to pack in even more apple flavor!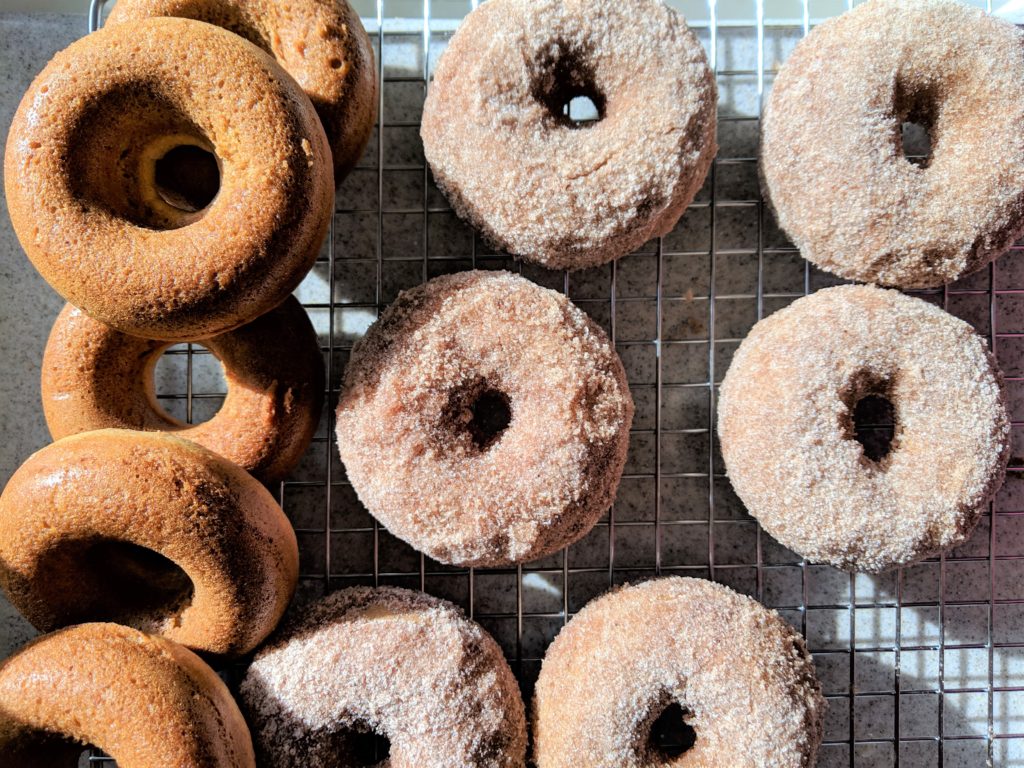 You see, the key to this recipe is to take regular apple cider and reduce it (i.e. boil it down) so you get a lot more apple cider-y flavor in the 1/2 cup that remains. If you just used 1/2 cup of regular apple cider in the recipe, there would barely be any apple cidery flavor in your donut. But if you start with the 1 1/2 cups of apple cider that her recipe calls for, and boil it down and let the water evaporate until you're left with 1/2 cup of liquid, then it will have a much more concentrated apple cider flavor. And if you take it one step further and start with 3 cups of apple cider and reduce it to 1/2 cup, you will have an even MORE powerful apple cider flavor.
So that's what I did. I made the apple cider part more cidery, I did a simpler version of the "apple pie spice" (didn't want to buy cardamom), and now I can't stop eating apple cider donuts. At least they're baked, right? Speaking of which, you'll need a donut pan (affiliate link) to make these.
These need to be enjoyed FRESH and with HOT COFFEE. That's what I had this morning and it was pure bliss, and I am determined to give others the opportunity to recreate this delightful moment for themselves.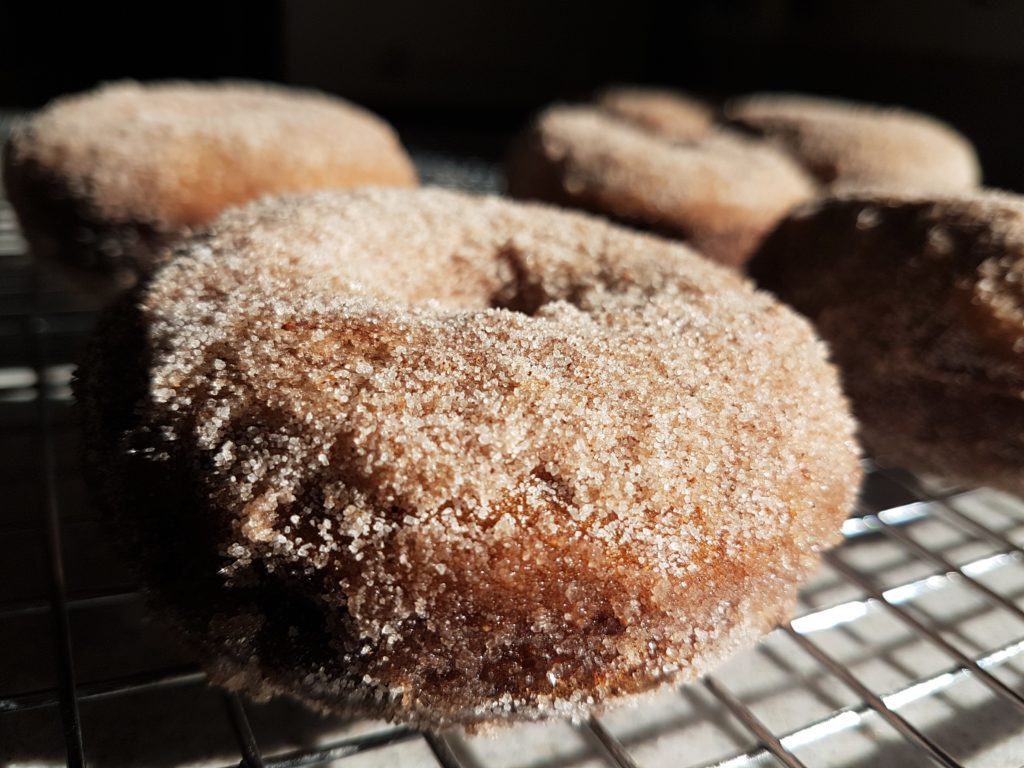 Apple Cider Donuts
Adapted from Sally's Baking Addiction
Makes 12-15 donuts
Ingredients
3-4 cups apple cider
2 cups all purpose flour
1 teaspoon baking soda
3/4 teaspoon baking powder
1 3/4 teaspoon ground cinnamon
1/4 teaspoon nutmeg
1/4 teaspoon salt
2 tablespoons unsalted butter, melted
1 large egg, at room temperature
1/2 cup brown sugar
1/2 cup granulated sugar
1/2 cup milk, at room temperature
1 teaspoon pure vanilla extract
Topping
1 cup granulated sugar
1 1/4 teaspoon ground cinnamon
1/4 teaspoon nutmeg
6 tablespoons unsalted butter, melted
Instructions
Reduce the apple cider: In a small saucepan, bring the apple cider to a rolling boil, then immediately turn the heat down to a simmer. Let it simmer over low heat until you're left with about 1/2 cup of liquid. I had it at just over a simmer, and it took maybe an hour to reduce. I did it the night before I actually made the donuts, while making dinner. If you're short on time, start with just 1 1/2 cups of apple cider and reduce it to 1/2 cup–it will take closer to 20 minutes and will still be delicious! Set it aside to cool.
Preheat oven to 350°F. Spray donut with nonstick spray and set aside.
Make the donuts: Whisk the flour, baking soda, baking powder, cinnamon, nutmeg, and salt together in a large bowl. Set aside.
In a medium bowl, whisk the melted butter, egg, brown sugar, granulated sugar, milk, vanilla extract, and reduced apple cider. Pour into the dry ingredients and whisk everything together until smooth and combined. Batter will be slightly thick.
Spoon the batter into the donut cavities. I like to use a pastry bag to pipe the batter in (or you could use a large zip top bag and cut the corner off). Fill each well about halfway.
Bake for 10-11 minutes, or until the edges and tops are lightly browned. To test for doneness, poke your finger into the top of a donut. The donut should bounce all the way back to the original shape. If there's even a slight dent, then let it keep baking. Cool donuts for 2 minutes then transfer to a wire rack. Re-grease the pan and bake the remaining donut batter.
Coat the donuts: Combine the granulated sugar, cinnamon, and nutmeg in a medium bowl. Once cool enough to handle, dunk both sides of each donut in the melted butter, then generously in the cinnamon sugar topping. Tip: Designate one hand as the "wet hand" that does all the dunking in melted butter, and the other hand as the "dry hand" that does all the coating in cinnamon sugar. That way, your fingers won't get coated themselves, and you won't get what Alton Brown calls "club hands," as previously discussed and illustrated here!).
Donuts are best enjoyed immediately, but can keep, tightly covered, at room temperature for up to 2 days. She also says you can freeze them (coated or not coated in the cinnamon sugar) for up to 2 months. To reheat, thaw overnight in the refrigerator and warm up in the microwave for a couple of seconds. I haven't tried this yet, but it would probably be good!
My friend also said she has made these with a muffin tin and it still tasted good!
December 24, 2018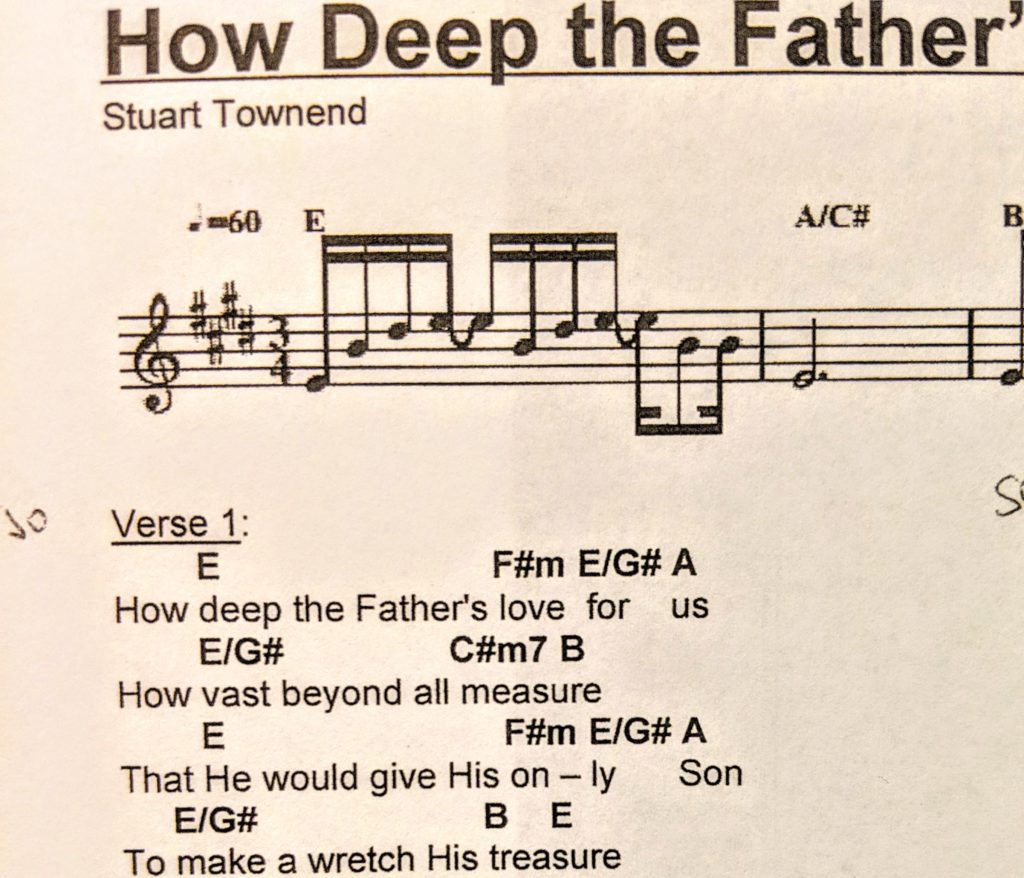 Sometimes, it's hard to know how to teach your kids about Jesus in a natural, authentic way. There are those rare moments when they ask a deep question out of the blue, or when life presents a lovely "teachable moment" and we manage to have the presence of mind to run with it. But sometimes we miss those moments. Or maybe those moments come when we're not really in the best frame of mind. In our family, we try to have a regular weekly time to intentionally share about God with our kids, but it can be hard to do it without sounding like a broken record or a parrot.
For the last couple of weeks, my son has been repeating the phrase "God made everything." It has come up every couple of days, and while I was pleased to hear it at first, I just feel like there is so much more for him to ponder than that. It felt like a classic "Sunday school" line, and I was never able to steer our conversations much deeper than listing things God made, or trying to talk about how well, I mean, God made the people who made the cars…
We were on a long drive yesterday and I had the urge to share more about Jesus with the kids. We've been dealing with some challenges lately, and as much as I want to take matters into my own hands, I know in my heart that there is no amount of love or good intentions that can fix this situation, or all the bigger ones to come. Something in me desperately wanted to let Jesus back into the equation, not just in my own heart, but for all of us.
So we were going to talk about Jesus. And God. Where would I even begin? I had to think for a bit. We've gone over the story of Jesus' birth a lot lately (after all, 'tis the season!), but I wanted to connect the baby Jesus to something real and present. I didn't have my favorite kid's Bible on me, and we had already listened to these Bible songs so many times that the lyrics were easy to tune out.
Maybe I would teach about the things he said when he grew up? Or talk more about God's grace? I could try to share a story of how God had worked in my own life, but… all of the stories that were coming to mind were stories I wasn't ready to tell just yet. I tried to think of what some of our children's devotionals have talked about, but nothing felt right. I was craving some real, authentic conversation–not just one-way instruction. And then I remembered something.
A while back, one of my wise friends shared a simple and wonderful idea. I think we were discussing ways to intentionally teach about and worship God together during family devotions, and she talked about how she and her husband would teach a praise song to their two young boys. These were songs we might normally sing during a Sunday church service. As they explained to their kids what the lyrics meant, it presented a natural opportunity to share more about God, what we know from the Bible, and our goals as his followers.
So I picked out a familiar favorite from my youth, and cheerily pitched my idea, "Hey there's a song about God I really liked from when I was younger. Can I teach it to you?"
"Sure," they said.
"Ok. It goes like this, My Jesus, my Savior–do you know why we call him our savior?" I asked.
"Because he saved us from our sins so we could be with him forever!" replied my daughter.
The girl knows her Sunday school answers. Which is good, I guess… but I felt even more urgency to have authentic, real conversations about God!
"Yes, that's why we call him that. Okay, so My Jesus, my Savior, Lord there is none like you," I continued.
"Mama, what does lord mean?" she asked.
"Yord," my three year old piped up.
I'm glad he was listening.
And we went from there. We were able to talk about what praise meant, other ways to praise God, how God can comfort us, what a shelter is, what a tower is, whether or not the bad guys attacked the tower with guns or swords and did they break the glass and did it get everywhere? And do people REALLY have guns? Like, in the REAL WORLD? And Mama, why do policemen carry guns?! …But Mama, there aren't REAL bad guys in the world, right?
Well, there are. But God gave you Mommy and Daddy and your teachers and family to take care of you and you don't need to worry about that. BUT ALSO that's why it is good to know that God is your comfort, shelter, and tower of refuge and strength. Even when bad things happen–and they will–you know that in the end, after all things, God is bigger than all of that. And He has already won and you can be sure that no matter what happens down here, you will be able to spend forever with Him.
And that was just from the first two verses.
I was so happy to share one of my favorite songs with them, and even more delighted to dig into who God is and what that can mean in their lives. We are also going to ask a police officer why they have guns next time, because apparently none of my answers satisfied her.
On the way home today, she asked me to keep teaching her the song, and it turns out she had already memorized several lines. It was sweet to sing and discuss with her.
Memorizing Bible verses is great, but there is something about music and song that can really stick in a different way. I'm happy to remember that there are already so many great songs set to Bible verses, and so many truths written into the songs that we sing every week.
If you are looking for ways to share about God with your kids, try this out! You might be the one starting the discussion, but kids are so inquisitive. When they realize this is something you're happy to dig into and talk about, chances are they will be happy to let their inquiries loose and really wonder and think about who God is. I hope you have some real, authentic, and meaningful conversations in your future!