October 20, 2016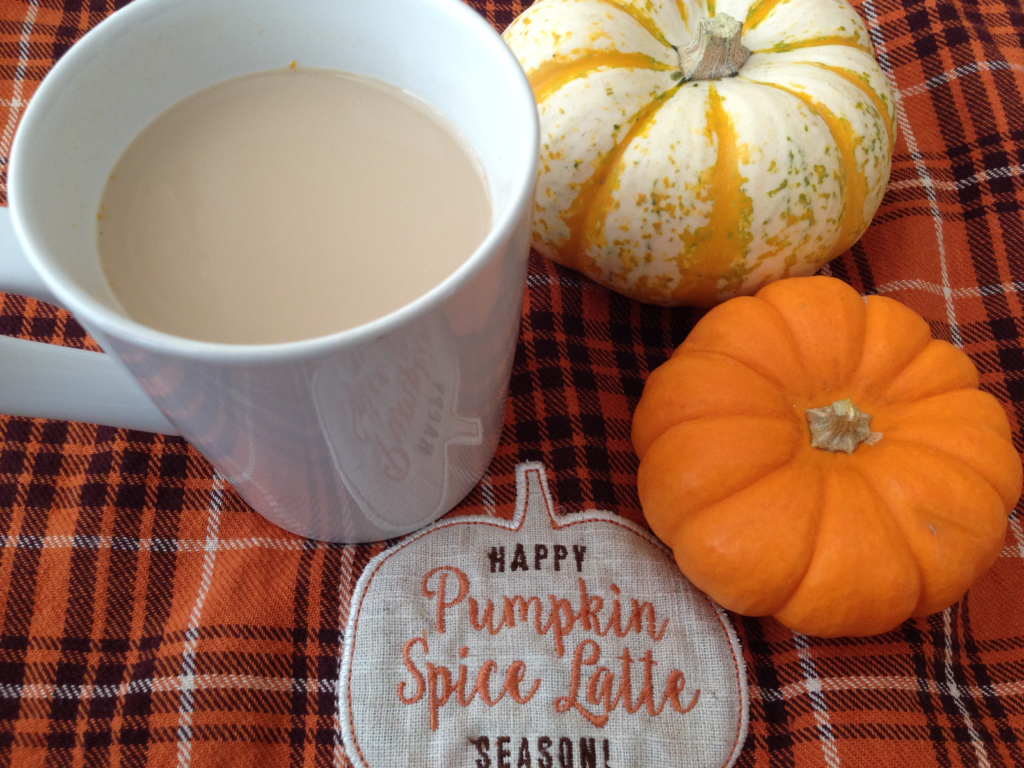 I'm not that good about checking my Facebook messages, so it was a couple days later before I saw my friend Angie's message: "I wanted to share a recipe and write about pumpkin because I love pumpkin and I thought your blog could use something pumpkin.
"
It's true. She loves it. This is definitely not the first year I've seen pumpkins take over her posts on Facebook, and I gotta say, I love the way she goes all in on the season!
By the time I finished reading the recipe, I was dyinggg to try it out. So I did, and it is DELISH. I deviated from the instructions a bit and added my coffee to the pot of milk and pumpkin and then used a hand immersion blender to blend it all together. So good. I'm making it again tomorrow! I will say the first 98% of it was really smooth, but there was a little bit of pumpkin residue at the bottom of my cup. Maybe my Vitamix blender would have prevented that? Not sure, but it's not going to stop me from making it again! Try this out and let me know if you love it! 
---
Pumpkin Spice Latte Recipe
Guest post by Angie L.
Fall is my favorite season. Two of my favorite things about fall are pumpkin and pumpkin spice latte. When I went to coffee shops for pumpkin spice lattes, I didn't enjoy the pumpkin spice lattes as much as I'd like because they were loaded with sugar and I couldn't taste much pumpkin. So, I was on a mission to make the perfect homemade cup of pumpkin spice latte.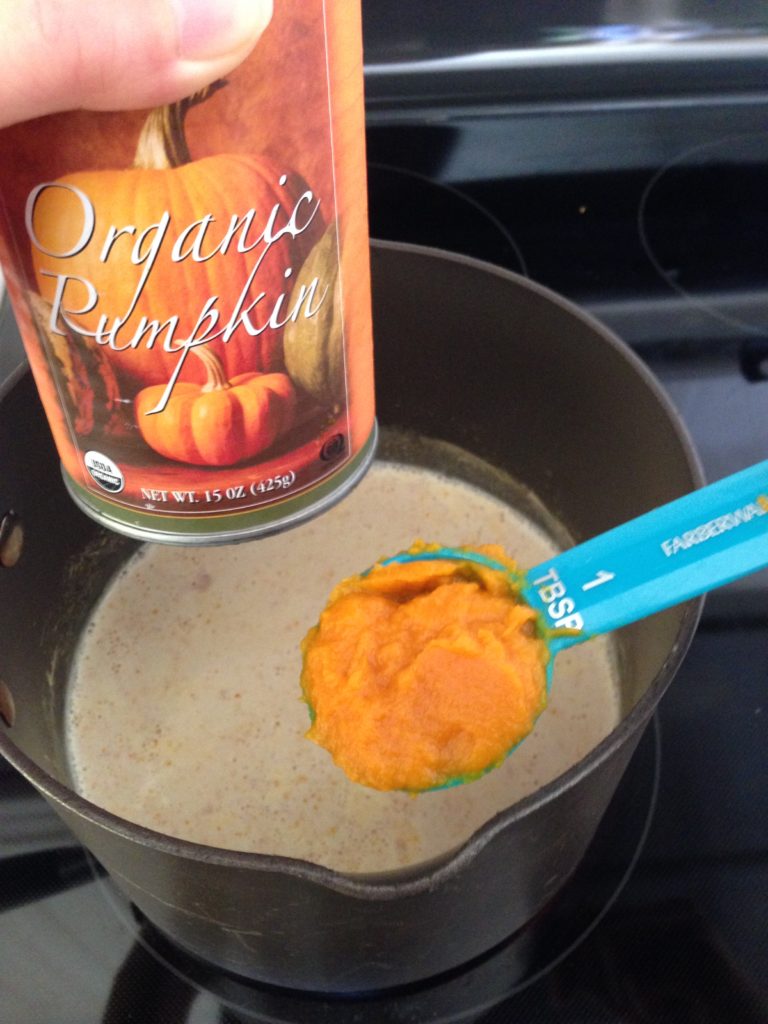 I began my journey by finding the perfect pumpkin spice latte recipe online. Most of the recipes were similar, which included various ratios of milk, pumpkin spice, vanilla, sugar, pumpkin puree, and coffee. My goal was to create the perfect ratio to taste all the pumpkin, spice, and coffee flavors.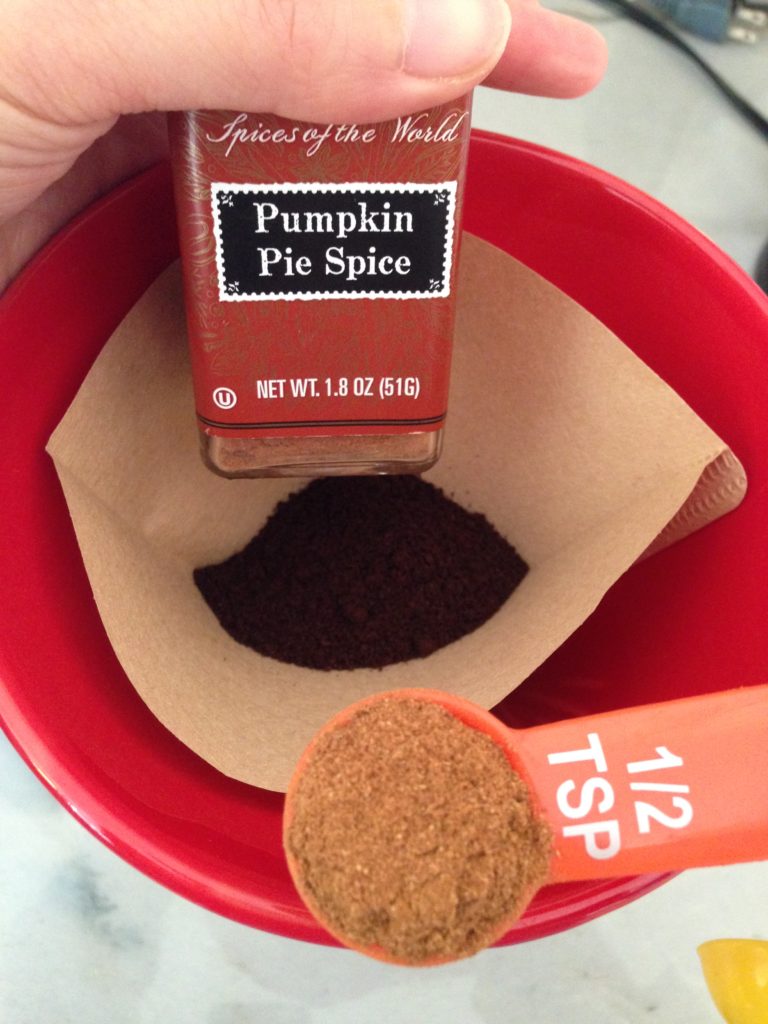 When I first experimented in the kitchen, the recipe told me to heat the milk and pumpkin over the stove while whisking them together, and then mix in the coffee. After following the recipe, the pumpkin spice latte tasted delicious with a perfect pumpkin, spice, and coffee ratio except there was something wrong with the texture. First, I felt the unpleasant sandy texture of the pumpkin spice in my mouth. Later, as I drank the last sips, I gagged over the chunky pumpkin puree where the it settled over time. Now, my new goal was to create a smooth texture.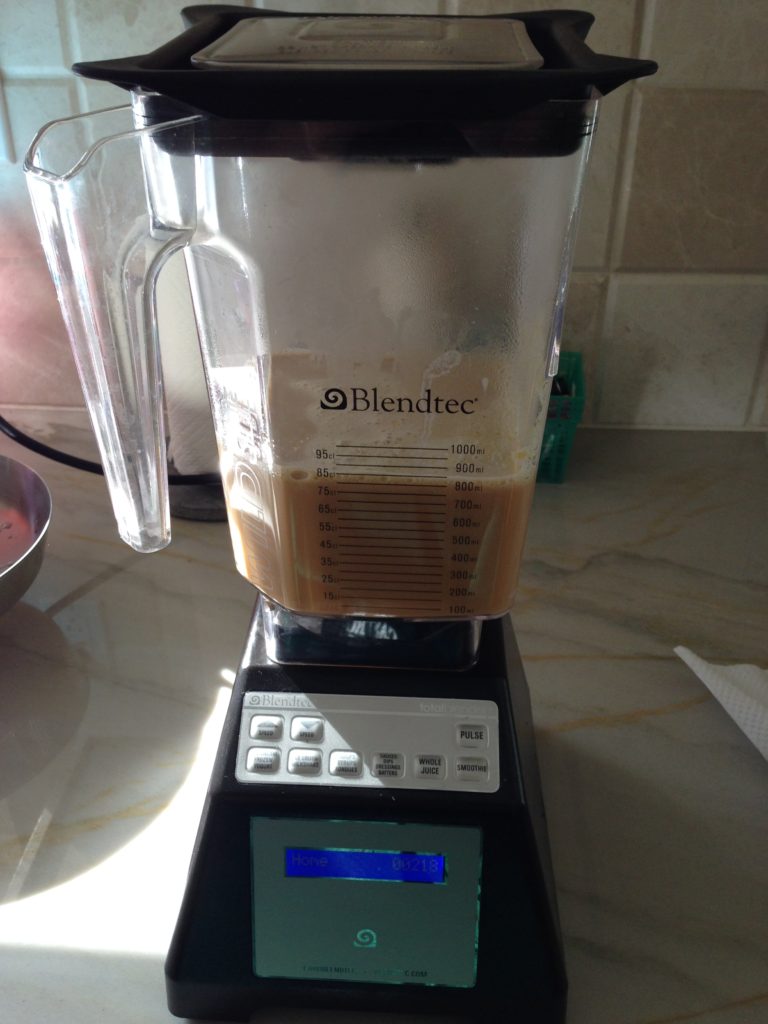 Through researching a little more and playing around in the kitchen, I solved my two problems. Before I brewed my coffee, I put the pumpkin spices with my coffee grinds, which eliminated the sandy texture. The main secret to a perfect cup of latte is a blender, which solved my problem of pumpkin puree chunks settling at the bottom of the cup. Not only did I have a smooth cup of latte, it became foamy just like the coffee shops. Finally, I can call myself a barista because I can make a perfect and healthy cup of pumpkin spice latte, just the way I like it.
Pumpkin Spice Latte Recipe
Ingredients
2-4 tablespoons of pumpkin puree from a can (I like more pumpkin flavor, so I used 4 tablespoons pumpkin)

1 cup of milk

½ cup of brewed coffee

½ teaspoon of pumpkin spice

1 teaspoon of vanilla extract

Optional: honey or sugar for sweetness
Instructions
Pour milk in a small pot over medium heat. Mix in pumpkin puree and vanilla in the pot with milk. Add sugar or honey if you'd like. Whisk it together, so it's warm.

Put pumpkin spice with coffee grinds. Brew the coffee to the way you like it.

Pour the mixture from the pot and coffee into a blender.

Blend the mixture together. Be careful while blending. If you have a blender without ventilation at the top, leave a little crack at the top, so your blender will not shatter due to the heat of mixture.

Pour into a cup and enjoy.